Nestle unveiled sushi-shaped versions of its KitKat chocolate biscuit bar in Tokyo on Thursday.
The 3-piece sets are modelled on tuna, sea urchin and omelette sushis, but are actually raspberry, mascarpone cheese, and pumpkin pudding KitKats atop sugar-coated puffed rice.
Nestle Japan's KitKat marketing manager Ryoji Maki said the idea was to create a fun variation of the traditional chocolate bar in the run-up to Valentine's Day.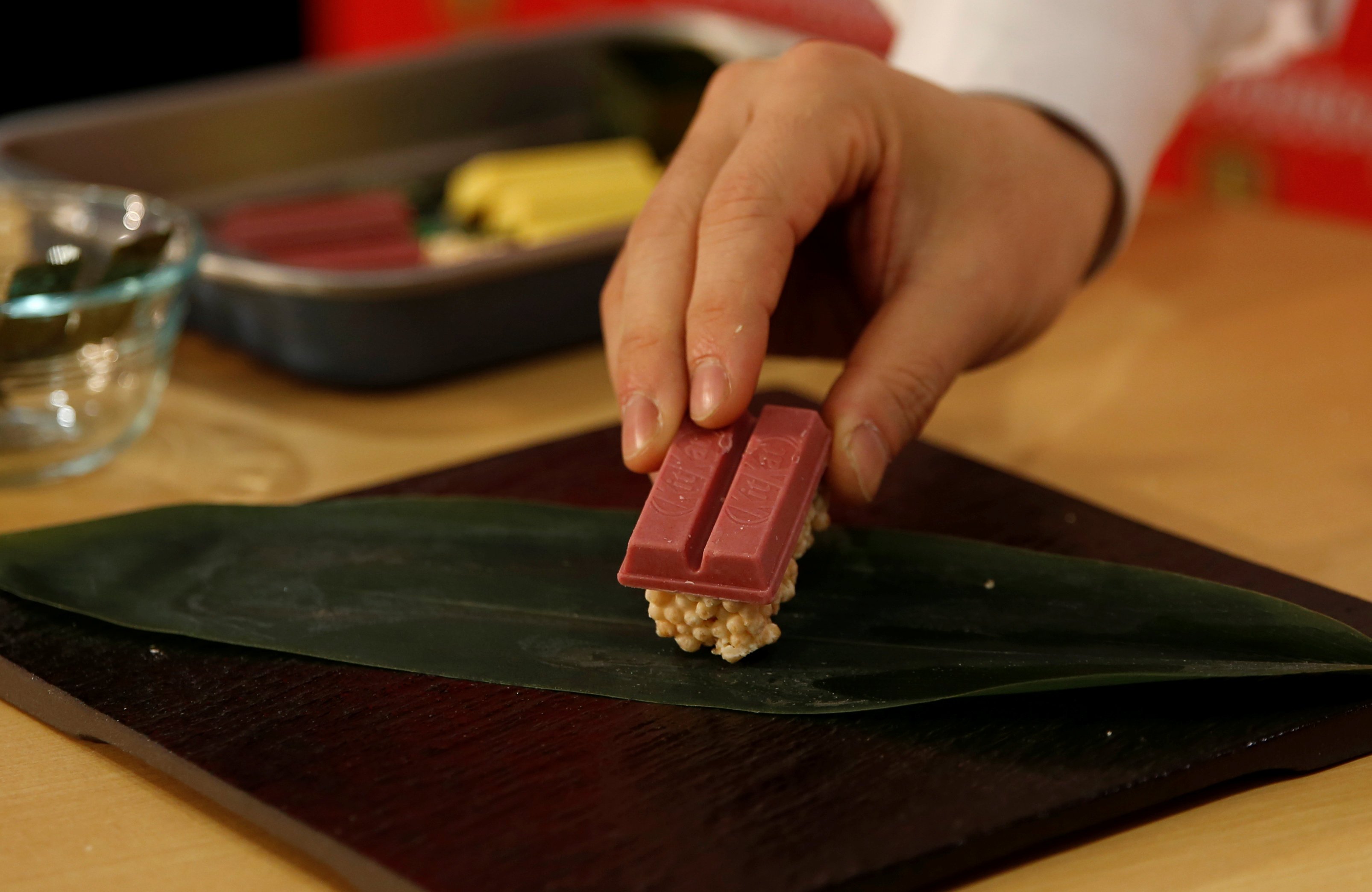 "I hope our customers have fun with the look of this 'sushi' KitKat," Maki told Reuters Television.
The "sushi" KitKats are not for sale, but customers who spend more than 3,000 yen ($26)in Nestle's new KitKat store in Tokyo's Ginza shopping district will receive a pack as a gift from Friday.
"It's Valentine's season, so I hope these 'sushi' chocolates can be an additional item to the chocolate gifts to make it more surprising and fun," Maki said.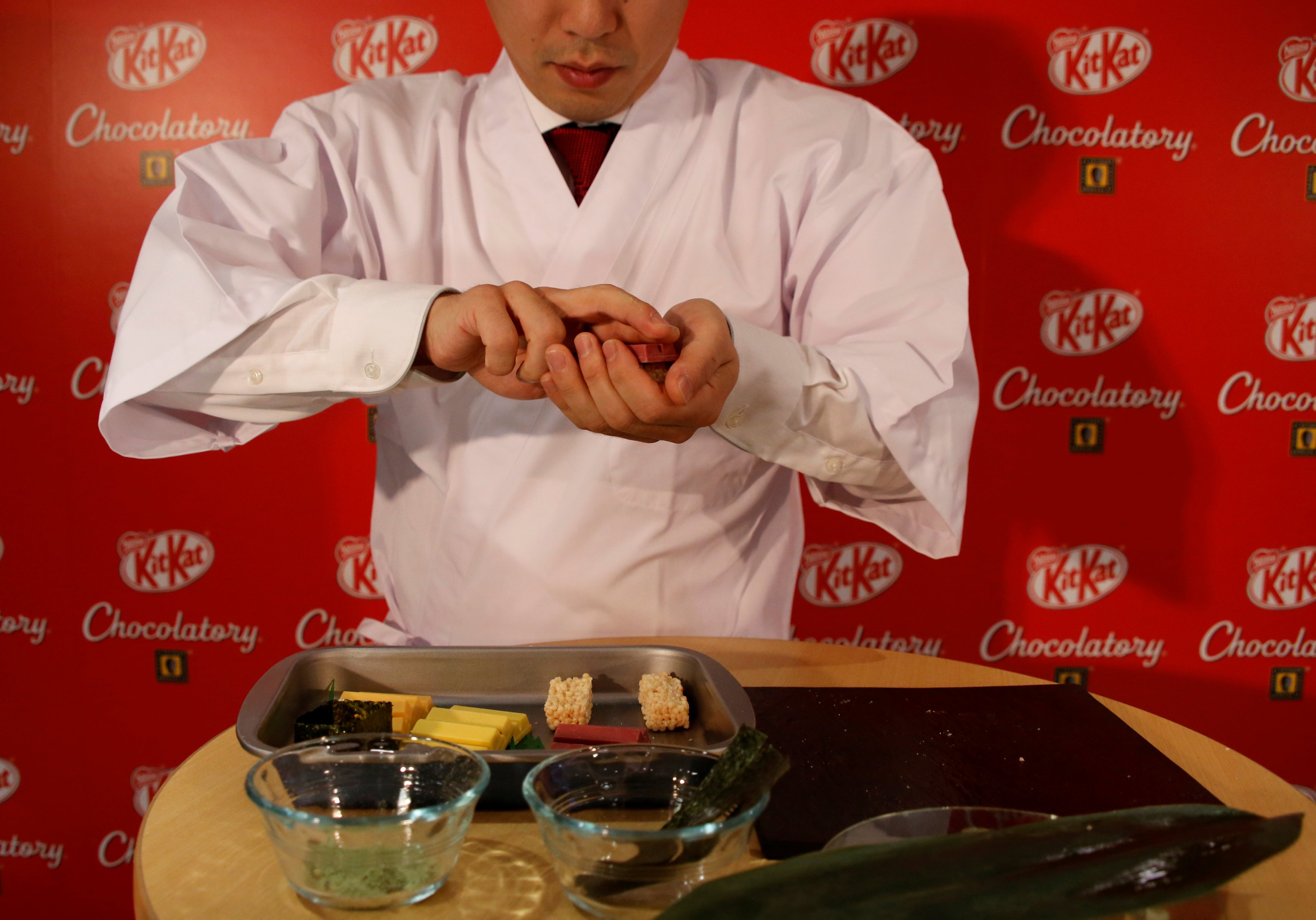 Japan is home to many exotic KitKat flavours including sake rice wine, baked potato and soy
Japanese women buy chocolates for their partners and colleagues on Valentine's Day, while men return the favour a month later on White Day.
(All images sourced from Reuters)