An almost two-week-old video has surfaced where a girl who appears to be in a drunken state, can be seen hurling abuses at cops and a creating a ruckus inside Worli police station in Mumbai.
Clearly not bothering about the consequences, she spat at the cops and even slapped one of them.
The girl was detained for questioning after she reportedly lost control of her speeding Hyundai Verna  and rammed into a divider, reports ABP News.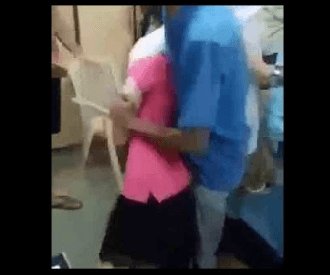 According to this Deccan Chronicle report, the inebriated and unruly girl in the video is Gauri Bhide, a 21-year-old architectural student. The report gives a detailed account of her wreckage — how she pulled the wires out of a computer, flung it to the ground, broke a windowpane and smashed several of the cops' phones.
The ABP News report also states that girl was accompanied by two boys, 21 and 17, who are seen desperately trying to control her but fail miserably in their attempt to do so.
Watch the video below, which has gone viral on social media:
The accused after being taken to JJ hospital for medical test was held in police custody overnight and released the following day on bail, informed senior Police Inspector Vinay Kulkarni from Worli police station.
(Feature image source: Twitter | @abpnews)