When the world is trying to fit into clothes that are barely their size, here is somebody who wants to be so heavy that she can barely move. We truly wish we could call this a refreshing change, but having your own life at risk just for the sake of being famous, that's really not something that's so wise. 
Monica Riley, 27, a resident of the U.S. is trying to be the fattest person alive and there's no stopping her. She has a huge fan following on YouTube, where people are sending in money for her to achieve the weird feat of being the fattest woman alive. Her boyfriend finds immense pride in her mission and is immensely supportive. In fact, he is the one who helps her move around and also feeds her.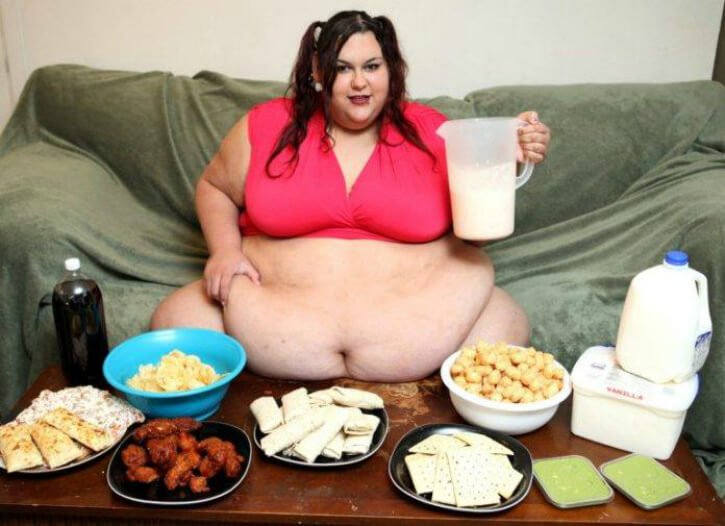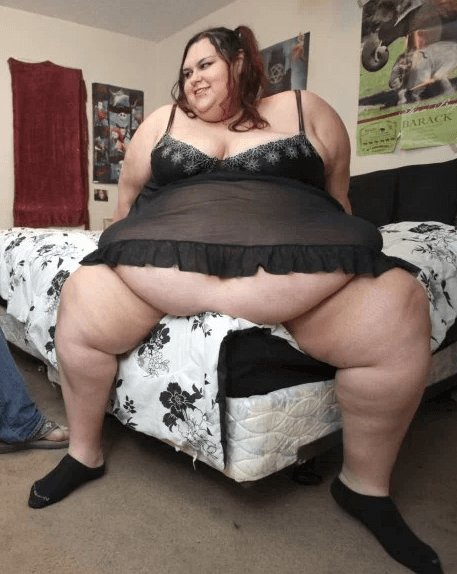 "I want to be the fattest woman on this earth, to the extent that I become immobile, that's my dream."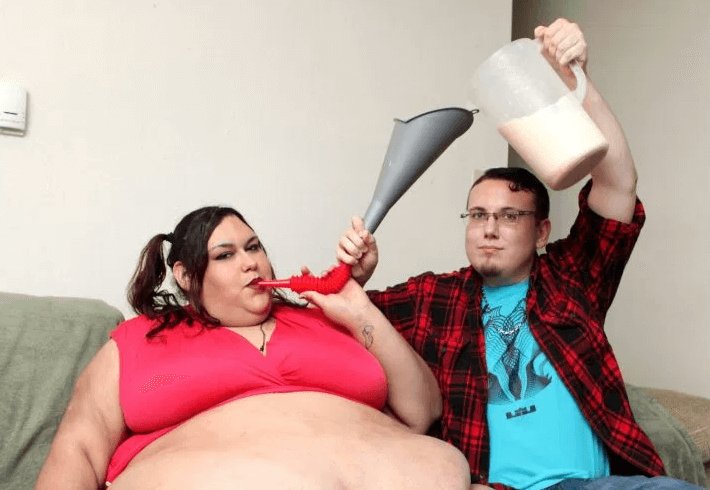 Wow, that's saying something. Monica's mother has been very concerned and does not support her maniacal craze with putting on weight at such a tremendous speed. However, there's nothing she can really do when her daughter has made the choice for herself. 
Sid, Monica's boyfriend is the strongest pillar of support she has. He says that he has always liked 'big women'. He feeds her high levels of carb, and uses a funnel to have her take a high carb shake.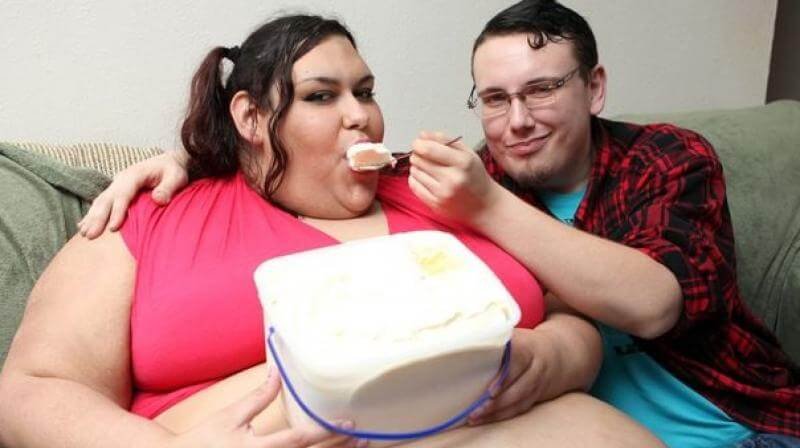 Monica confirms that turning her over on the bed, because she is too full, is the biggest turn on that the two of them could've ever had. She told The Sun,
"It is a sexual fantasy for my boyfriend and we talk about it a lot. He already has to help me get off the sofa and get me out of bed; I can't imagine myself without him."
Not judging, but we sure do not understand this. The couple is also looking forward to buying a bed that has a built-in toilet, something that will become a necessity once she achieves what she is set out to do. Once a plus size model, she has really taken it to the next level, what do you think? Watch the video here.