The father of a 5-year-old Afghan boy who received autographed shirts from his soccer hero Lionel Messi says the family was forced to leave Afghanistan amid constant telephone threats.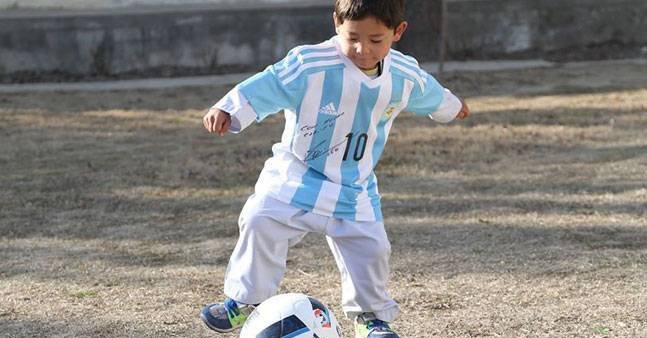 Mohammad Arif Ahmadi whose son grabbed headlines when he was photographed wearing a homemade Argentina shirt with No 10 on the back says they have moved to Pakistan and settled in the city of Quetta, hoping for a better life there.
The father of Murtaza Ahmad claims his son's online fame has made the family targets of telephone threats and he fears the boy may be kidnapped.
The father says "life became a misery for us.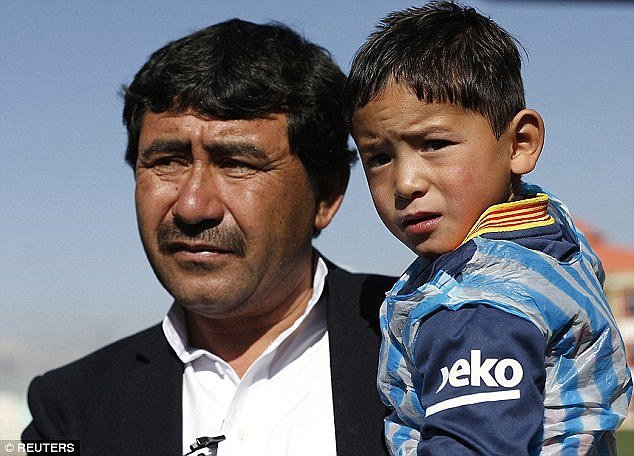 He added that the family didn't want to leave Afghanistan, but the threats were just getting more and more serious.
'I sold all my belongings and brought my family out of Afghanistan to save my son's life as well as the lives of the rest of the family,' the father said.