Three Parliamentarians, including BJP's Maheish Girri, have asked the Lok Sabha Speaker to send AAP MP Bhagwant Mann to a "rehab centre", alleging he comes to the House "intoxicated".AAP's Sanjay Singh reacted to the July 27 letter saying "personal attacks" have become all too predictable from BJP leaders.
This came on top of an ongoing House committee probe into Mann's Parliament House videography issue. "We would be grateful that Mann be sent on a rehab centre for drugs/alcohol deaddiction by the Lok Sabha on Lok Sabha expenditure and it is only after that he should be allowed to attend proceedings of Lok Sabha," the letter, also signed by SAD MP Prem Singh Chandumajra and suspended AAP MP Harinder Singh Khalsa, said.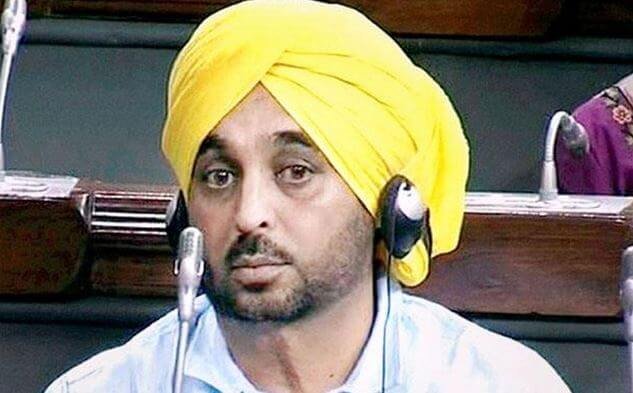 A copy of the letter, addressed to the Committee on Breach of the Security of Parliament House, was sent to Lok Sabha Speaker Sumitra Mahajan, Girri said. 
The MPs alleged that it is "common knowledge in the Parliament" that Mann remains under the influence of intoxicants or liquor and does not attend Parliament proceedings without being intoxicated.
"Such conduct of Mann is quite unbecoming of the MP who is a chosen representative of people and is considered a role model of his constituency. This reflects very poorly and denigrates the seat of a Member of this august house," it said.
(Feature image source: Twitter| Economic Times)