Famed scholar Dr. Ramchandra Guha has stated , "Naxalities have a considerable presence in around forty to fifty districts. Their greatest gains have been among tribal communities treated with contempt and condescension by the Indian state". Naxalism or Maoism has grown in tribal communities because they have been abused, ignored and in some cases tortured by the state apparatus.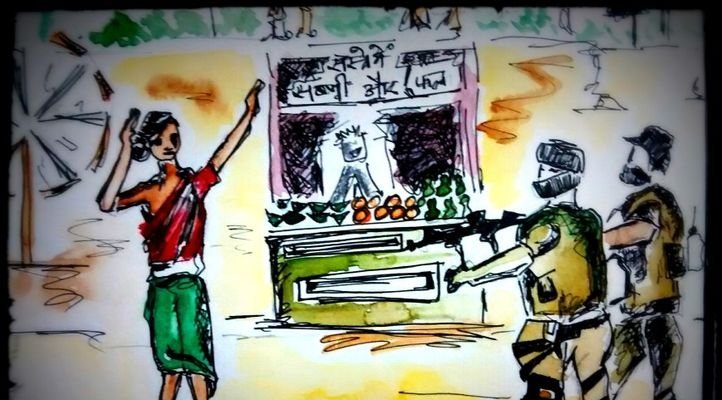 Art by Sushmita Verma | Source: arunaferreira.wordpress.com
Hundreds, if not thousands, of tribal men and women have been falsely imprisoned and charged with crimes they did not commit, only because the police could not find the true perpetrators. For a tribal living in the Maoist belt – Chhattisgarh, Jharkhand, etc – life gets quite uncomfortable every time Maoist activity intensifies in the region. Tribals are picked up by police officials and framed as Maoists or sympathisers who assist them in anti-state activities. Some are released after preliminary questions, but many waste away years in prisons unaware of their crime.
Prisons in Bastar, a region in Chhattisgarh, are the most over-crowded in the country with occupancy rates over 400% in some districts. Between 2005 and 2012 there was a 96% acquittal rate in Datewada's (South Chhattisgarh) district and sessions courts. This suggests that most of the accused are eventually set free. However, acquittal only comes after the accused are subjected to extremely long trials – an appalling case of 'justice delayed' being 'justice denied'.
It is not only long trials that the accused are subjected to, many are held for months on end, only to be tortured by the police. An appalling number of these accused are women. Tribal women have been mistreated by state officials for years. They have been falsely imprisoned, sexually objectified, raped and tortured. However, what is even more troubling is the lack of notice they are given by mainstream media.
Kawasi Himde
At the age of 17, Kawasi was arrested and falsely imprisoned by the police. She was held for seven years before the court declared she was not guilty. The Hindu has reported she was arrested for being involved in the killing of 23 policemen in Dantewada district.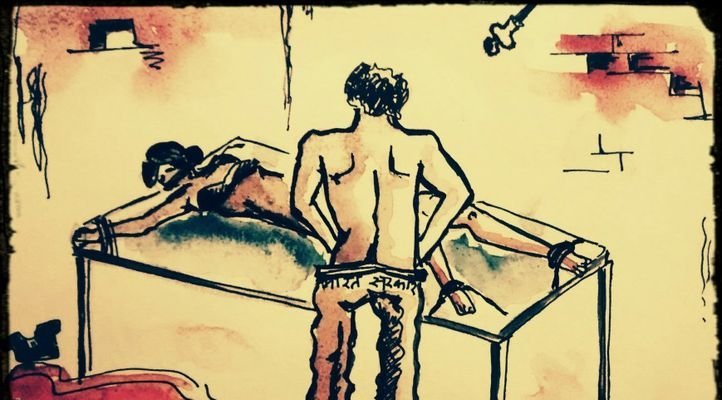 Art by Sushmita Verma | Source: arunaferreira.wordpress.com
Kawasi was arrested while she was out with her aunt at a nearby village fair. The police took her into custody, and thus began the seven most torturous years of her life. For the first few months she was passed from station to station, she was raped and beaten by policemen, till eventually they realised she was not going to survive much longer. To avoid the problem of her dying in the station, they decided it was time to formalise her conviction. She was taken to court and sentenced to the Jagdalpur jail.
She spent seven years in jail before the court realised the evidence against her was faulty at best. She was not named in the first FIR of the incident. "Five months after the incident, some policemen suddenly recalled that Maoists present at the ambush site took her name. But none of the witnesses identified her," said Shalini Gera, Hidme's lawyer.
Soni Sori
Soni Sori's story is one that many have heard of. It did the rounds in mainstream media, and people were upset for the standard few weeks, before something else came up and took the public's attention away.
Much like Kawasi, Soni was arrested and charged for acting as a conduit for Maosists. During her imprisonment she alleged that she was sexually assaulted by Chhattisgarh police. By April 2013 the court had acquitted her for six of the eight cases filed against her due to lack of evidence.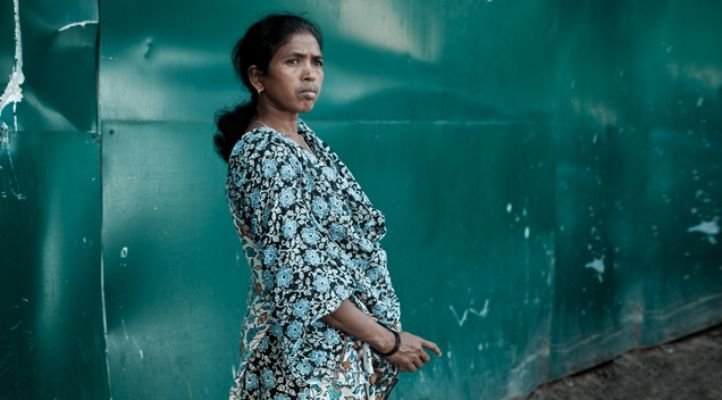 Soni Suri | Source: Tehelka
Soni met Kawasi during her time in prison. She felt her plight, and after her acquittal she visited human rights lawyers to fight for Kawasi.
The kind of brutality both Soni and Kawasi faced have led them to stand up for their rights and the rights of other adivasis who suffer this injustice.
These situations raise serious doubt about the efficacy of the government's policy of weaning adviasis away from Maoists. "Arresting innocent people will work against the state. The case against anyone who is arrested under such charges should be strongly built, for which the investigation should be robust," says PV Ramana, research fellow, Institute for Defence Studies and Analyses – as reported in the Hindustan Times .
Bhima Kadti
Bhima, a young tribal man died in Dr Bhim Rao Ambedkar Memorial Hospital in August 2012. He was severely ill for two weeks with a fatal form of malaria. After surgery, he suffered from a cardio-respiratory arrest and died two days later.
Bhima was 19 when he was arrested in October 2010. He was charged with 12 Maoist-related cases and sentenced to prison. The cases included destruction of the Kuakonda Tehsil office, causing explosion of a passenger bus in Gaadiraas, and burning trucks in the Nerla valley in Bacheli.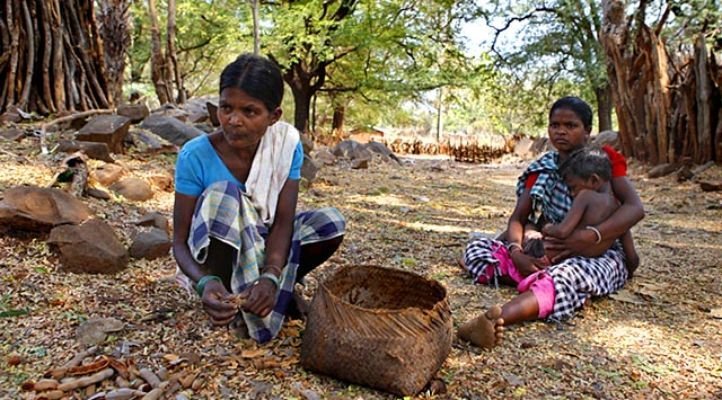 Family of Bhima Kadti | Source: Hindustan Times
In most of the cases, the only incriminating information the police had, was information from "secret sources" that implicated Bhima. There was never any mention of a confession, a witness statement, or any information about the "secret informers".
Apart from investigating crimes, the police seems to have taken up the responsibility of delivering justice. They seem to be enjoying a disturbing level of impunity and absolutely no accountability. The brutality with which they treat tribal communities is not only disturbing, but it also speaks of a larger truth, i.e the attitude towards tribals by the state.
"They assume the role of the overarching patriarchal figure who under the pretext of 'protecting' society, extracts 'small' (sexual or otherwise) favours, 'teaches' the accused a lesson and gets away easily unnoticed. Unless we broaden the discourse and dialogue on these issues, there is faint hope that anything is going to change for the better," says artist and blogger Sushmita Verma.
It is no wonder that numerous tribals have joined the Naxal or Maoist cause. They have been mistreated by the state for so long that they have run out of options. The names mentioned above are a minuscule example of what hundreds of people within this community must go through. It is important for state governments, as well the Centre, to take this matter seriously and change the rhetoric with which tribals are discussed in this country.
Feature image source: Popular Resistance