When the Trudeaus arrived in Delhi on Saturday night, the first thing the family did was to bow and say namaste.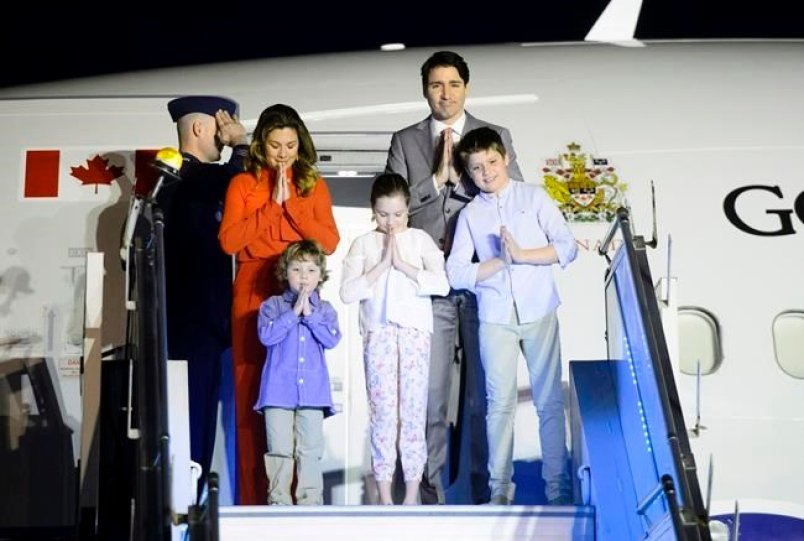 Justin Trudeau, Canadian Prime Minister is on an eight-day visit to India. This is his first ever visit to the country after assuming office in 2015.
The Trudeaus began the first full day of his visit by taking a tour of the iconic Taj Mahal in Agra and later visited Wildlife SOS Elephant Conservation and Care Centre in Mathura.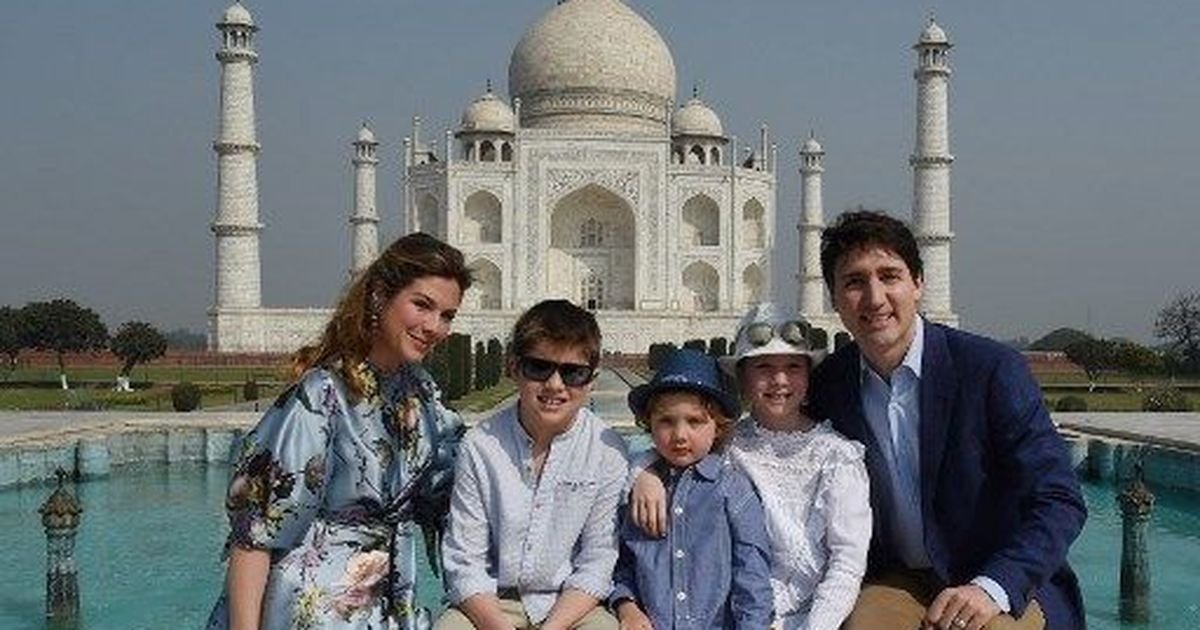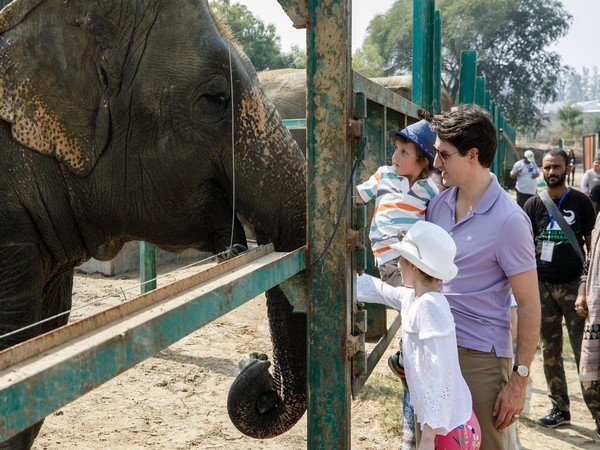 On the third day of his visit, Mr. Trudeau and his family arrived in Gujarat today.
The family has already visited Sabarmati Ashram.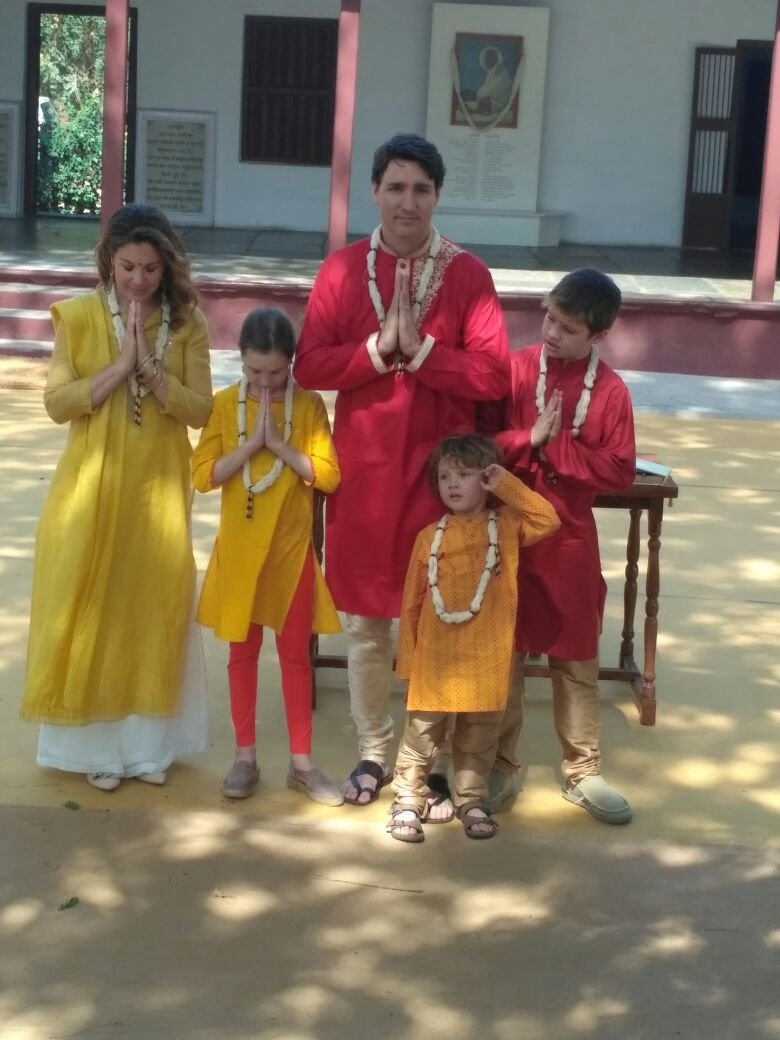 Experiencing Indian culture and tradition, Justin Trudeau along with his wife and children were dressed in traditional Indian attire.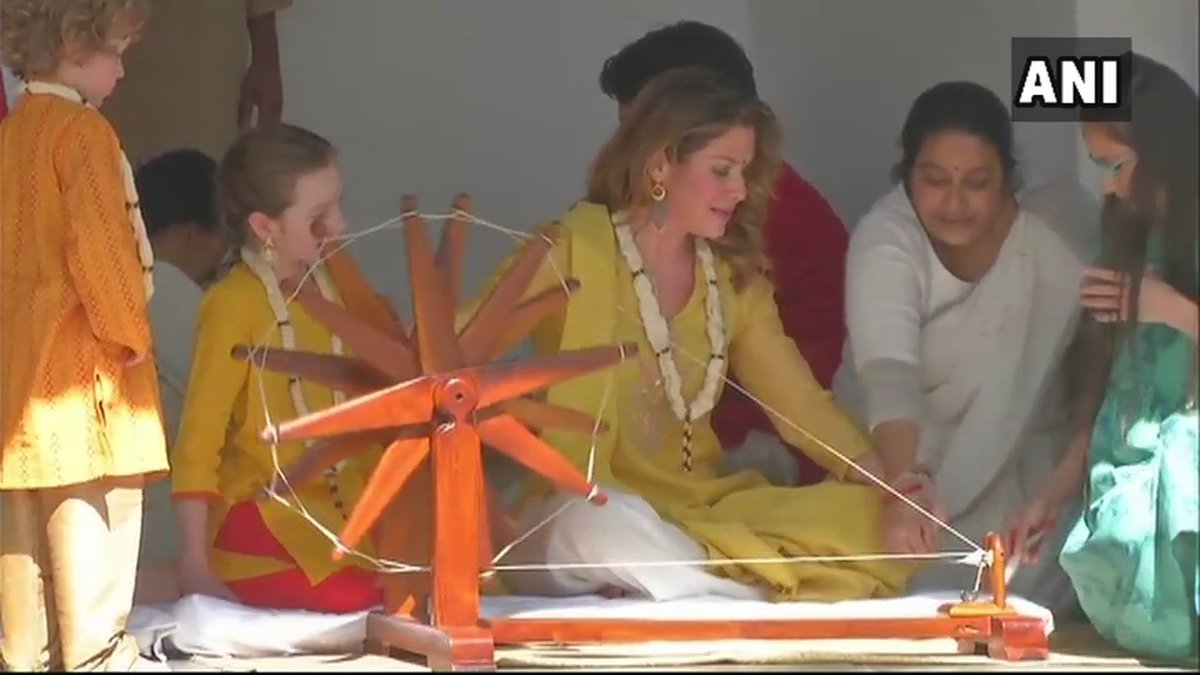 The Ashram authorities gifted Bapu's books to Trudeau's children. 
In a DNA report, Atul Pandya, director of Sabarmati Ashram said,
Since the Canadian PM will be visiting the Ashram with his children, we will be presenting books on Bapu that are specifically made for children. They include The Story of Gandhi, Mohandas Karamchand Gandhi by Mrinalini Sarabhai and Bapu – Part I & II. We will also be presenting them with a mug with RK Laxman's cartoon on it.
The Canadian PM also wrote in the visitors book at the Ashram. He said,
Sabarmati Ashram a beautiful place of peace, humility and truth, that is as needed today as it ever was.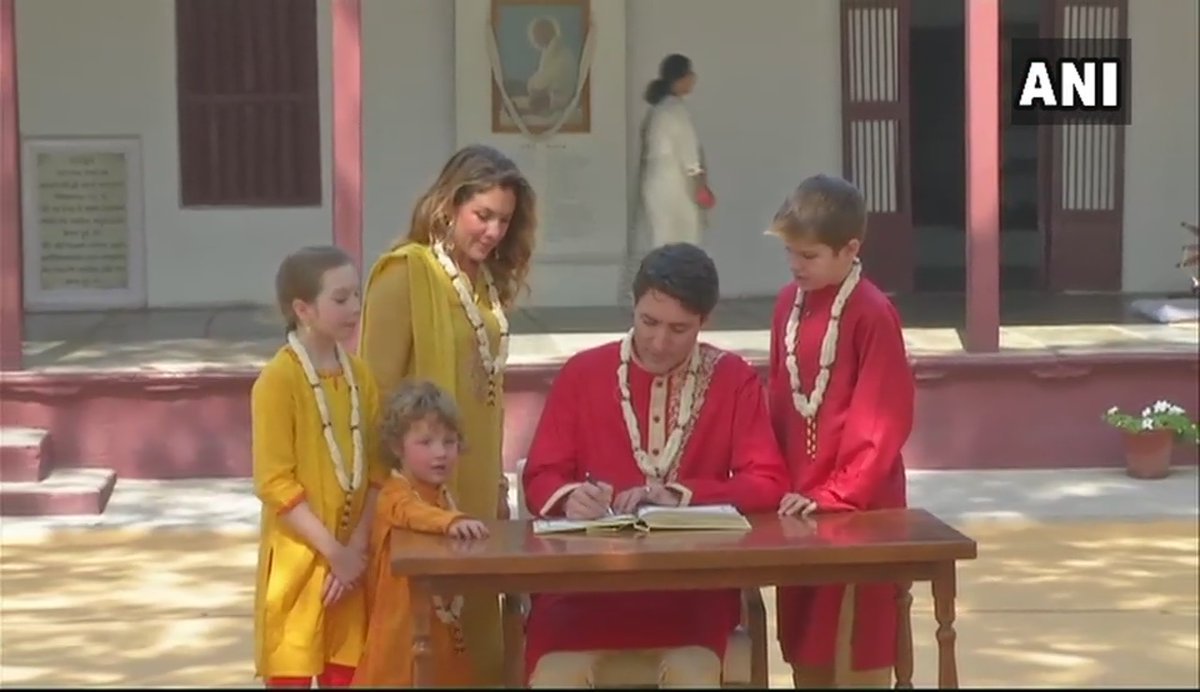 Trudeau's wife Sophie, also tried her hands at the Charkha.
#WATCH: Canadian PM #JustinTrudeau along with his wife Sophie and children Xavier, Hadrien & Ella-Grace at Sabarmati Ashram in Ahmedabad. pic.twitter.com/fAAK03R4k7

— ANI (@ANI) February 19, 2018
The family also visited the Akshardham Temple in Gandhinagar.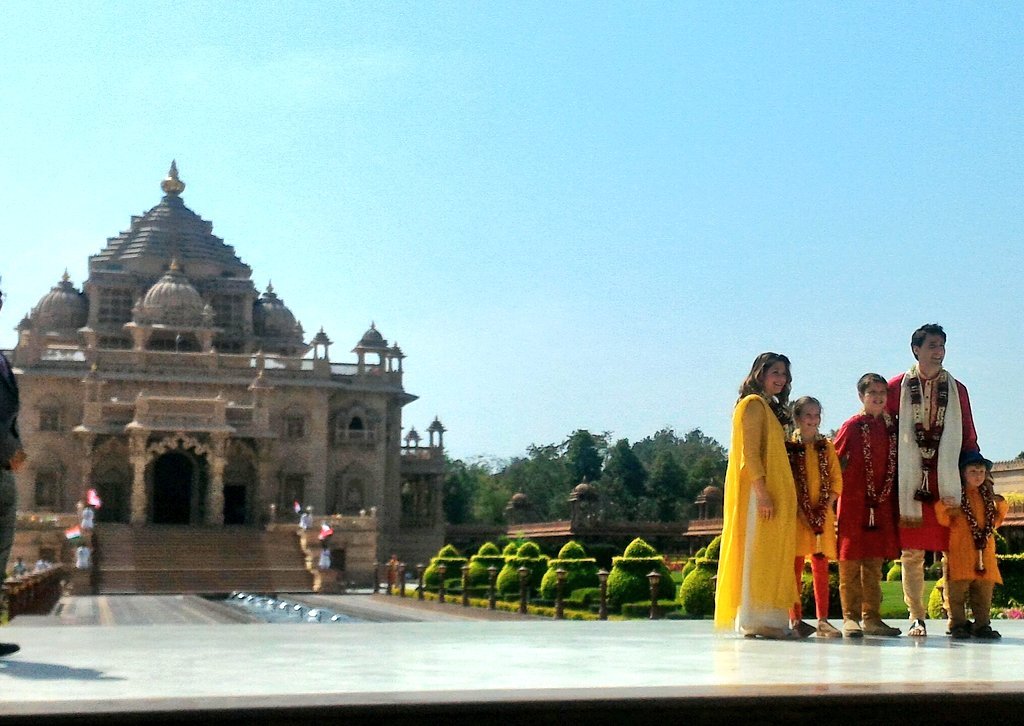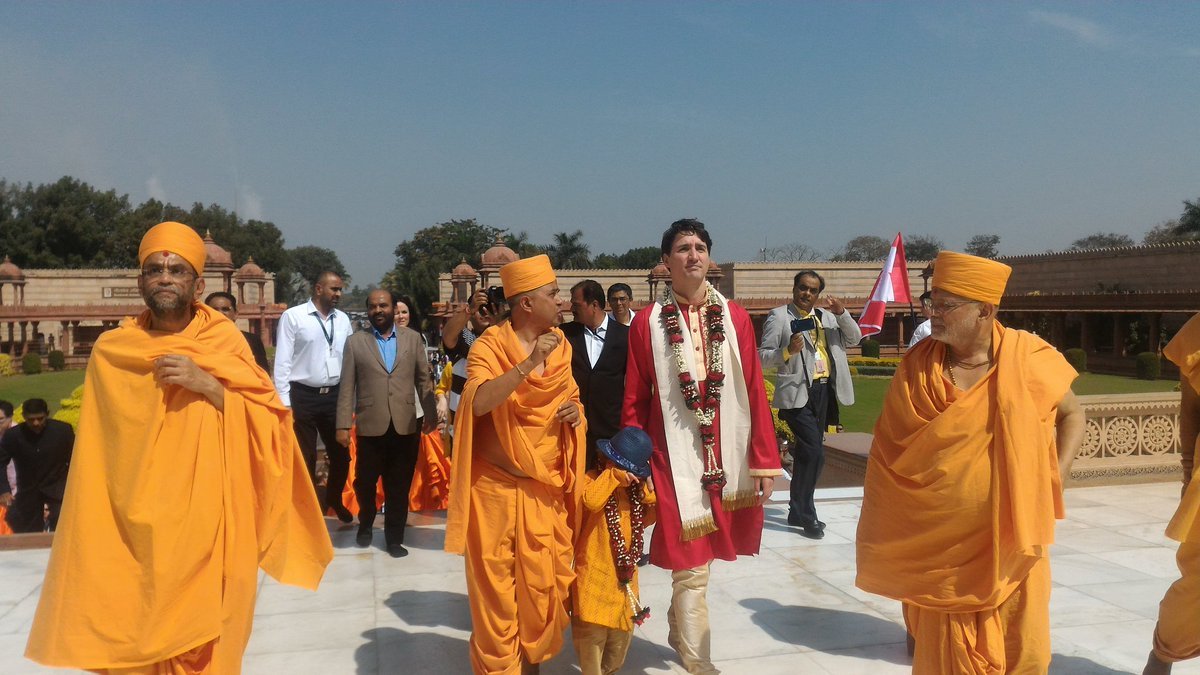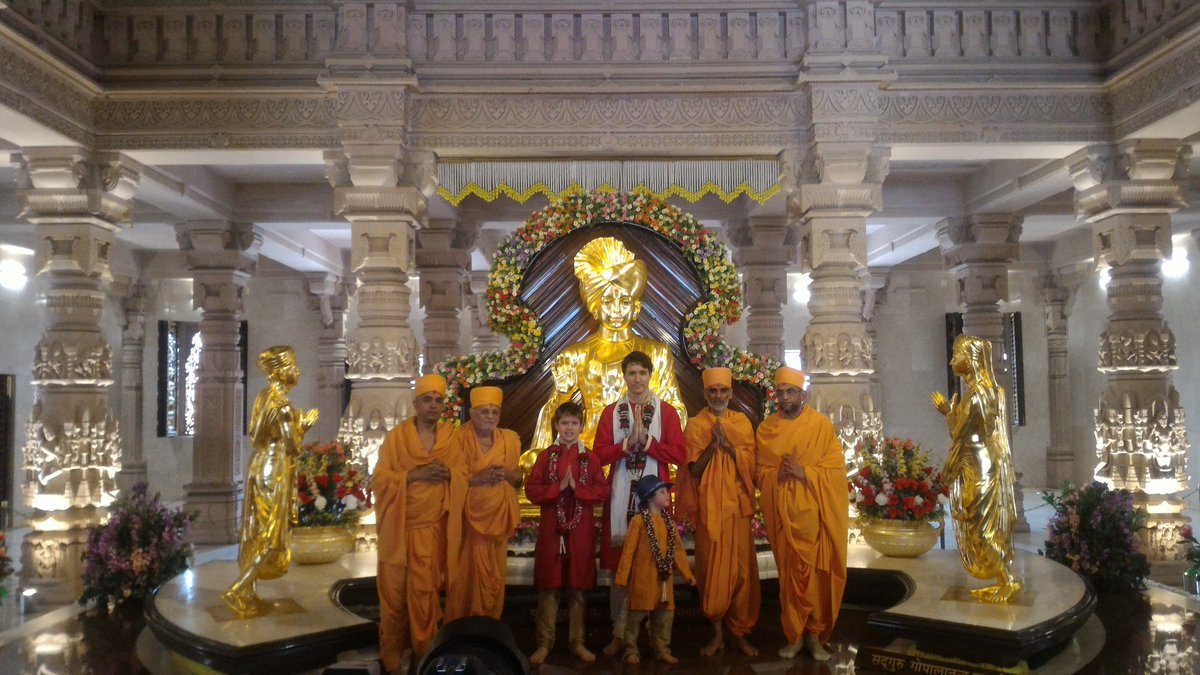 Trudeau will also lead a discussion at the Indian Institute of Management, Ahmedabad on "Education and Investment Opportunities".
Mr Trudeau's visit is expected to deepen ties between India and Canada. He will hold bilateral meeting with PM Modi on 23 February.