President Donald Trump on Wednesday ordered construction of a U.S.-Mexican border wall and punishment for cities shielding illegal immigrants while mulling restoring a CIA secret detention program as he launched broad but divisive plans to reshape U.S. immigration and national security policy.
A draft executive order seen by Reuters that Trump is expected to sign in the coming days would block the entry of refugees from war-torn Syria and suspend the entry of any immigrants from Muslim-majority Middle Eastern and African countries Syria, Sudan, Somalia, Iraq, Iran, Libya and Yemen while permanent rules are studied.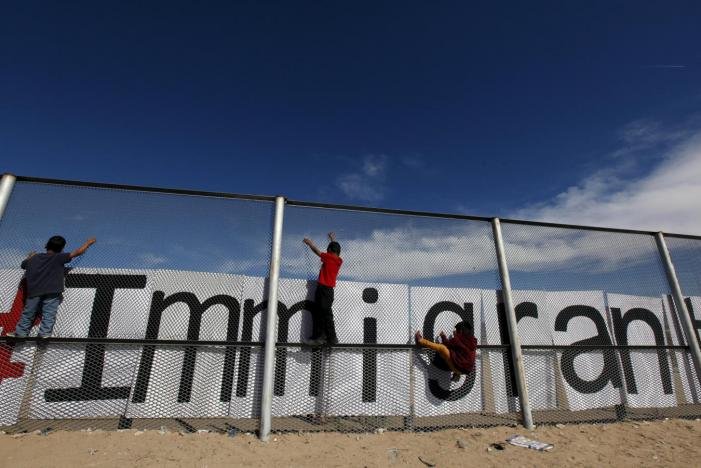 Less than a week into his presidency, Trump has moved aggressively to put his stamp on a range of policies, including steps to gut the healthcare system devised by his predecessor, and make clear that as president he is not turning toward more moderate positions than he took as a candidate.
His directives on Wednesday signaled a tough action toward the roughly 11 million illegal immigrants already in the United States, most from Latin America, whom he already has threatened to deport.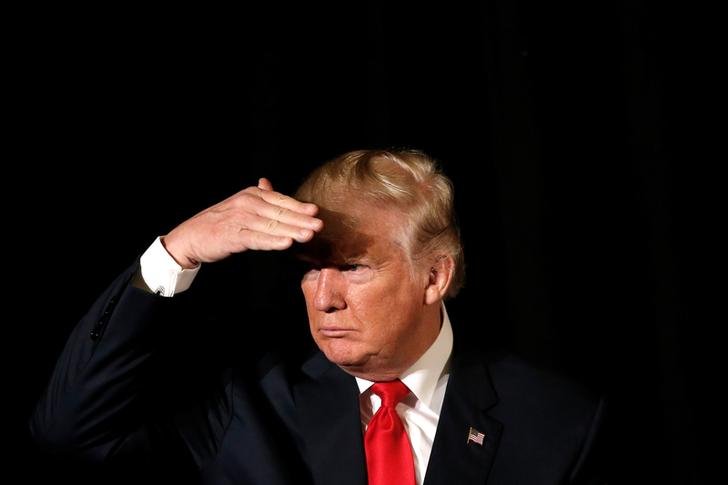 In a move critics called a slight to the integrity of American democracy, Trump also said on Wednesday he would seek a "major investigation" into what he believes was voter fraud in the November election, despite overwhelming consensus among state officials, election experts and politicians that it is rare in the United States.
"We are going to restore the rule of law in the United States," Trump told an audience that included relatives of people killed by illegal immigrants at the Department of Homeland Security after signing two executive orders.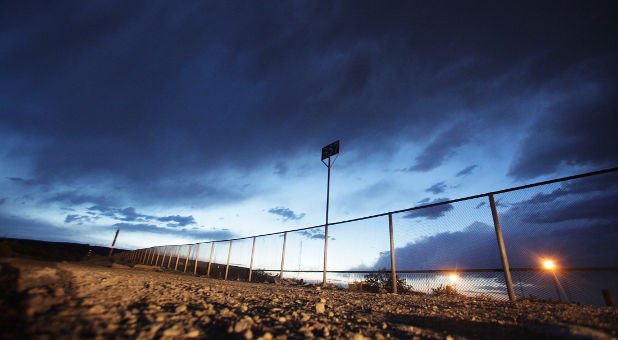 The directives ordered the construction of a multibillion-dollar wall along the roughly 2,000-mile (3,200-km) U.S.-Mexico border, moved to strip federal funding from "sanctuary" states and cities that harbor illegal immigrants, and expanded the force of American immigration agents.
His plans prompted an outcry from immigrant advocates and Democratic lawmakers who said Trump was jeopardizing the rights and freedoms of millions of people while treating Mexico as an enemy, not an ally, and soiling America's historic reputation as a welcoming place for immigrants of all stripes.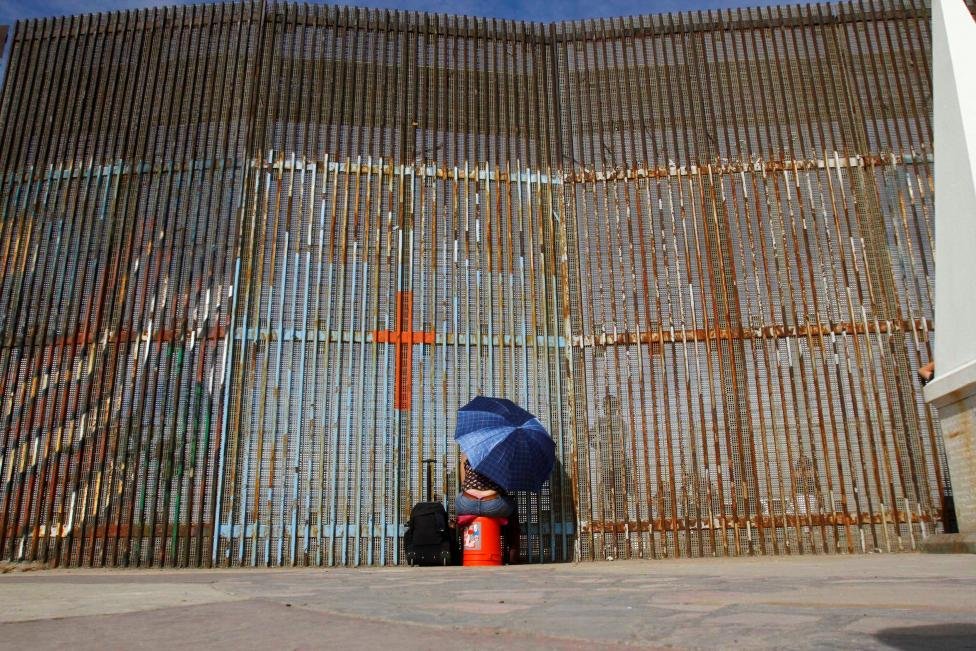 "The border wall is about political theater at the expense of civil liberties," said Christian Ramirez, director of the Southern Border Communities Coalition immigrant advocacy group.
"It is not national security policy. Border communities are among the safest in the nation, and patrolling them with tens of thousands of heavily armed, poorly trained, unaccountable agents puts lives at risks. This will turn these communities into de facto military zones," Ramirez said.
The White House said the wall would stem the flow of drugs, crime and illegal immigration into the United States.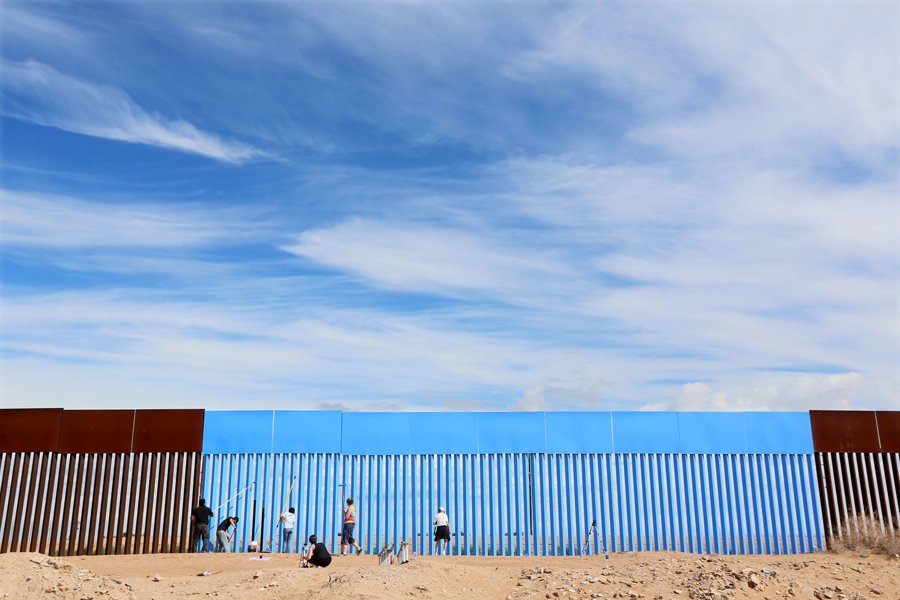 "We are in the middle of a crisis on our southern border: The unprecedented surge of illegal migrants from Central America is harming both Mexico and the United States," Trump said, adding: "A nation without borders is not a nation."
The immigration crackdown has sparked fear among so-called "Dreamers," whose parents brought them to the United States illegally and who received temporary deportation relief and work permits from President Barack Obama.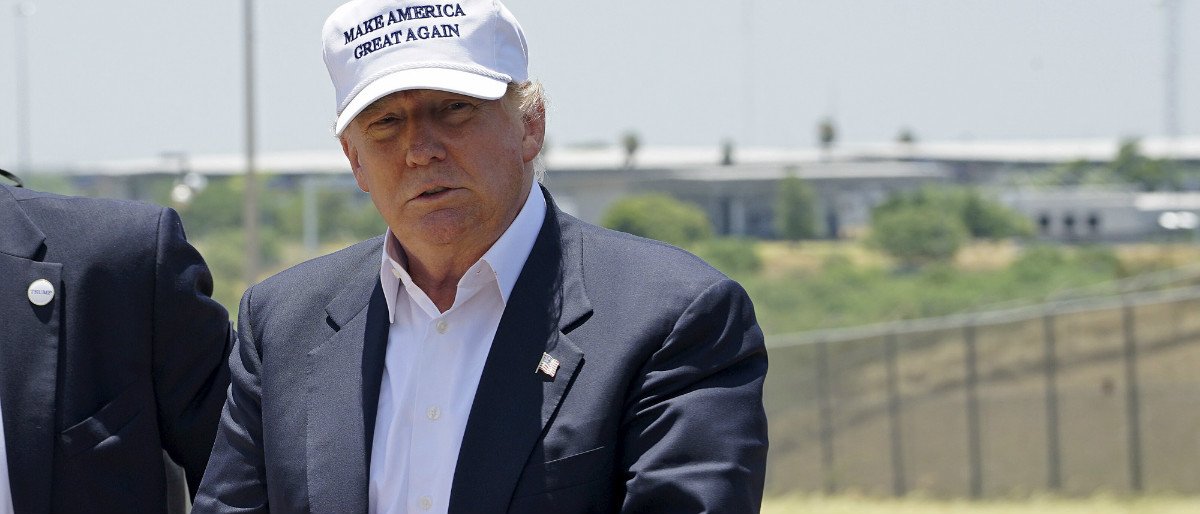 "They don't have to worry" said House of Representatives Speaker Paul Ryan. "We're focused on physical security of the border, we're focused on those who are coming to do us harm from terrorist states and things like that," he told MSNBC.
TENSION WITH MEXICO
Trump is also expected to order a review that could lead to bringing back a CIA program for holding terrorism suspects in secret overseas "black site" prisons where interrogation techniques often condemned as torture were used during former Republican President George W. Bush's administration, two U.S. officials said.
Trump's actions could further test relations with Mexico.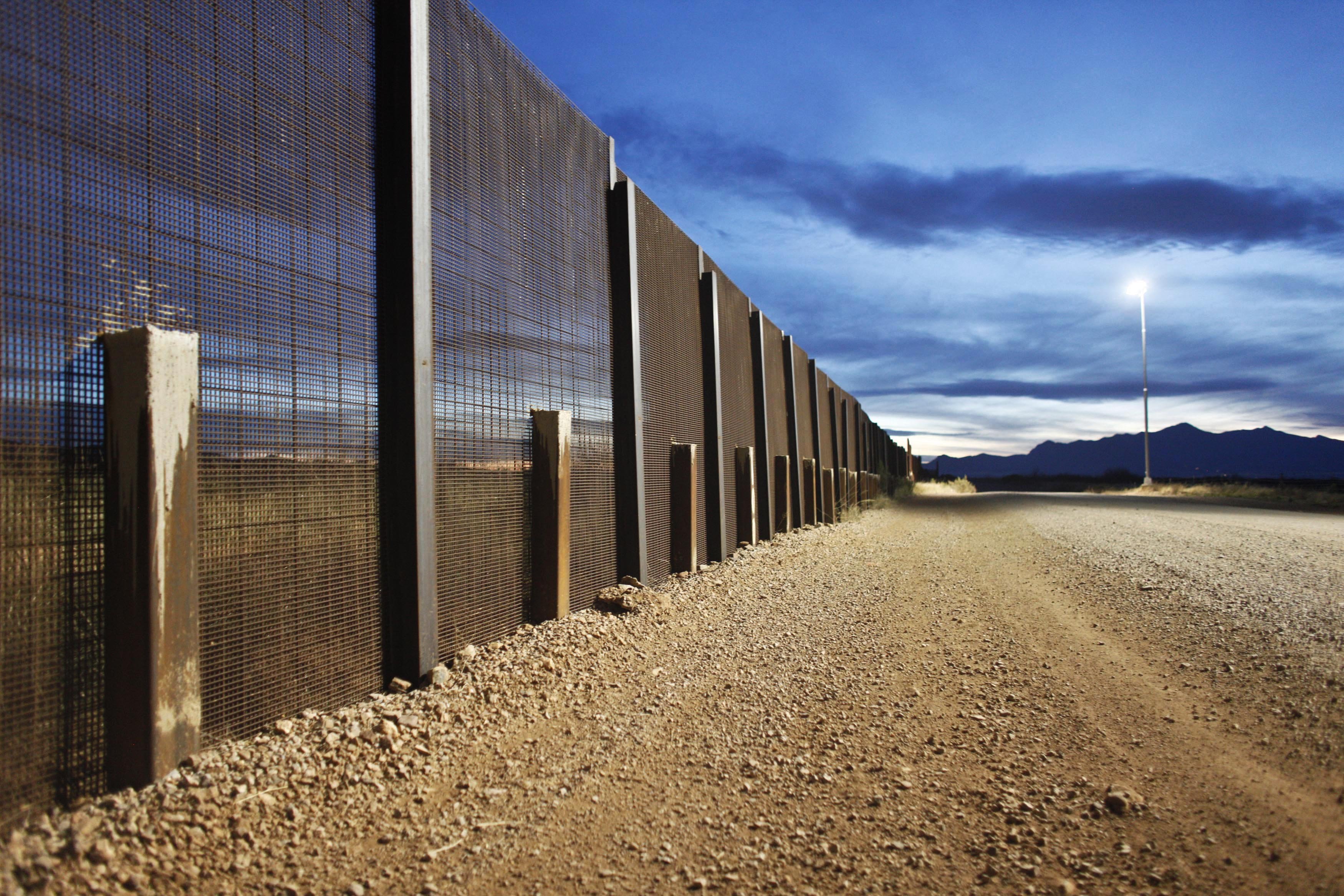 The wall plan has infuriated Mexicans. Trump's policies, including his demand that the North American Free Trade Agreement with Mexico and Canada be renegotiated or scrapped, have put Mexico's government on the defensive. Trump and Mexican President Enrique Pena Nieto are due to meet next week.
Amid media reports that Pena Nieto was considering canceling his Trump visit over the wall announcement, some opposition Mexican politicians urged him to pull out.
Officials in cities such as New York, Los Angeles, Chicago, Philadelphia, Boston, Denver, Washington, San Francisco and Seattle offer some forms of protection to illegal immigrants. Billions of dollars in federal aid to those cities, often governed by Democrats, could be at risk under Trump's move.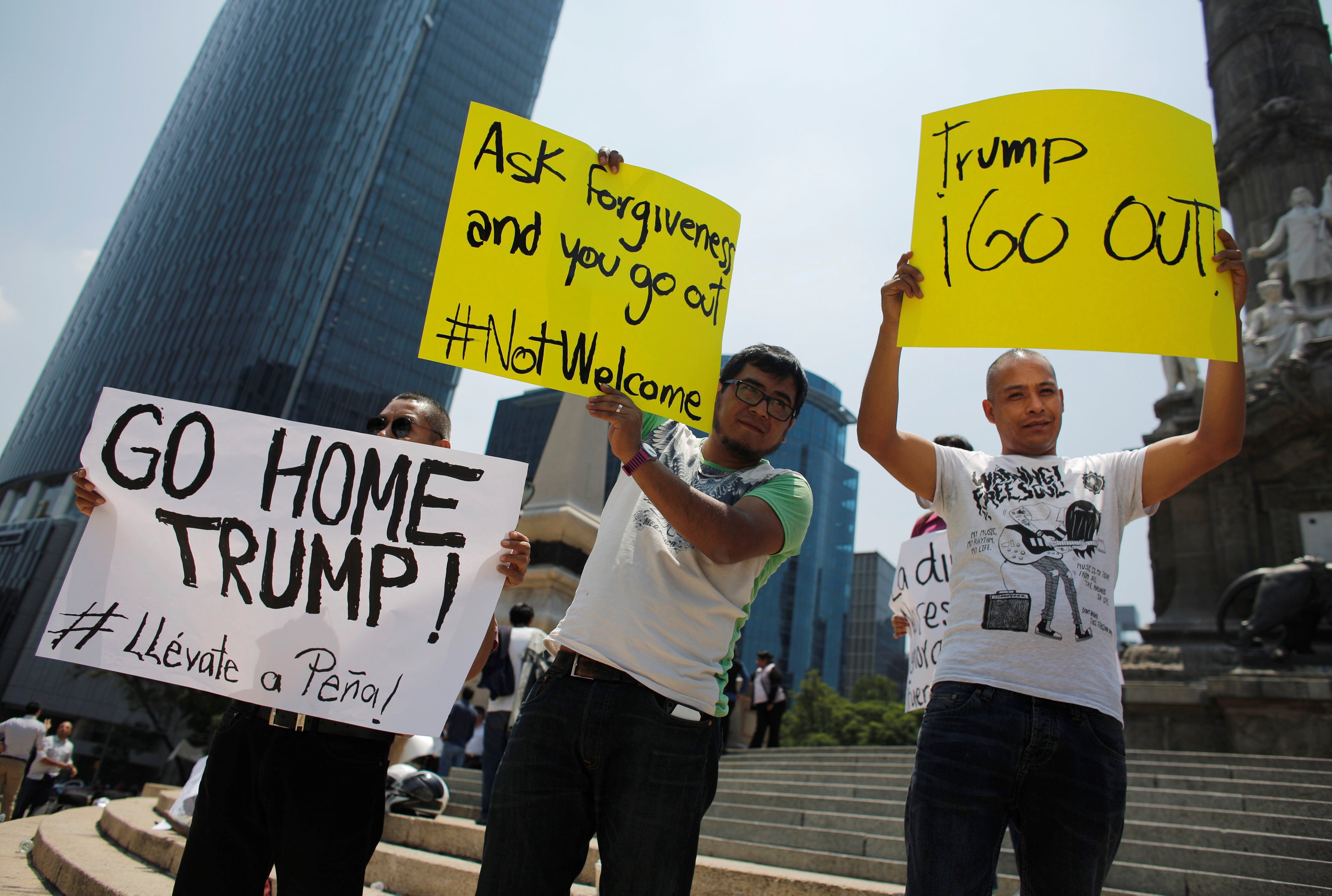 In an interview with ABC News on Wednesday, Trump said construction on the wall would start within months, with planning starting immediately, and that Mexico would pay back to the United States "100 percent" of the costs. Mexican officials have said they will not pay for the wall.
The White House said Trump's goal was to get the wall started as quickly as possible using existing government funds and then work with the Republican-led Congress on further appropriations.
Trump made cracking down on illegal immigration a key element of his presidential campaign, with supporters at his rallies often chanting: "Build the wall."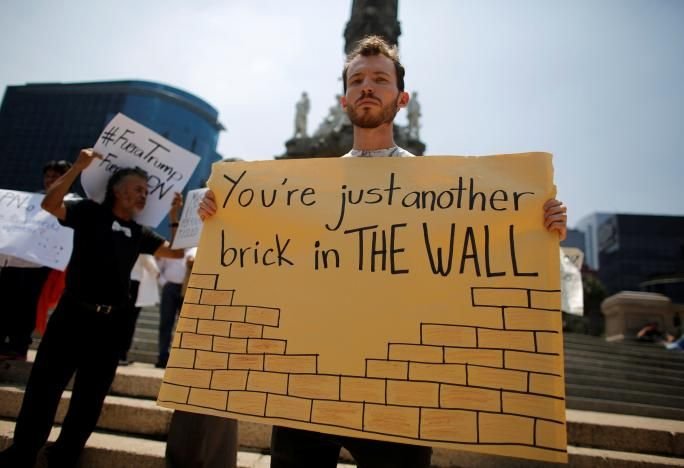 The cost, nature and extent of the wall remain unclear. Trump last year put the cost at "probably $8 billion," although other estimates are higher, and he said the wall would span 1,000 miles (1,600 km) because of the terrain of the border.
END OF 'CATCH AND RELEASE'
Trump's directives would end the practice known by critics as "catch and release" in which authorities apprehend illegal immigrants on U.S. territory but do not immediately detain or deport them.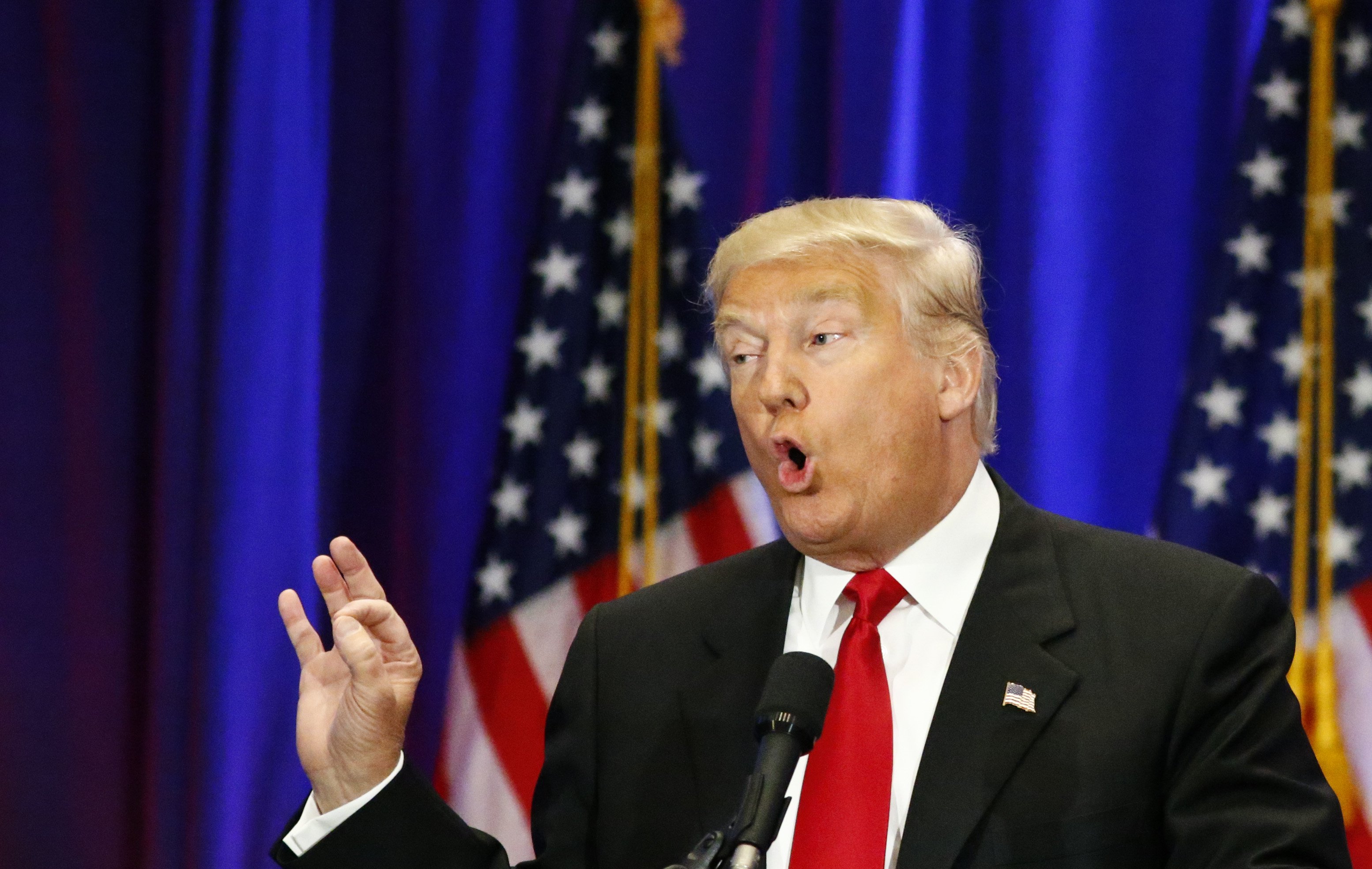 The directives also include hiring 5,000 more U.S. Customs and Border Protection agents used to apprehend people seeking to slip across the border and tripling the number of U.S. Immigration and Customs Enforcement agents used to arrest and deport immigrants living in the United States illegally.
They also create more detention space for illegal immigrants along the southern border to make it easier to detain and deport them.
The intent of the proposals regarding refugees and immigrants from the seven Muslim-majority nations is to head off Islamist violence in the United States.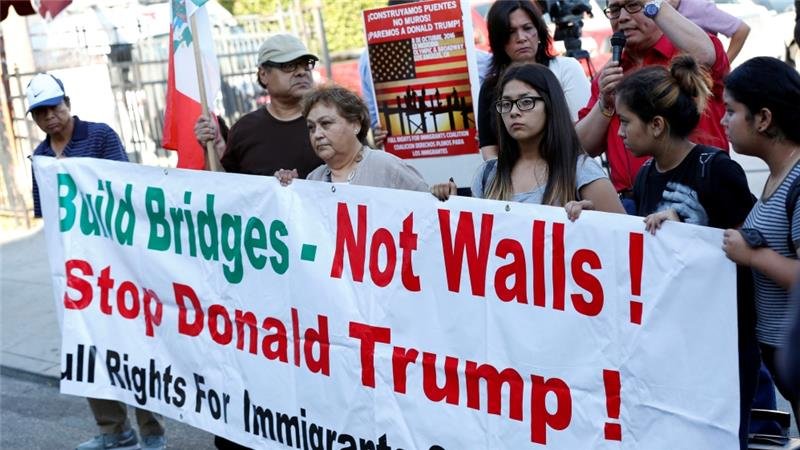 The draft directive on immigration also suspends the U.S. refugee program for four months while determining whether permanent changes to the system are needed.
"These orders are a disturbing confirmation of Islamophobic and un-American policy proposals made during the presidential election campaign," Council on American-Islamic Relations Executive Director Nihad Awad said.
On the campaign trail, Trump proposed a temporary ban on Muslims entering the United States, which he said would protect Americans from jihadist attacks like those targeting European cities. He later said the restrictions would target countries known to be sources of terrorism.
(Feature image source: Reuters)