A Twitter employee on last day with the firm was responsible for taking down Donald Trump's account, the firm said on Thursday, as the president resumed tweeting after the 11-minute outage.
Visitors to @realDonaldTrump around 7:00 pm were greeted with the message "Sorry, that page doesn't exist!"
Twitter initially said the account had been "inadvertently deactivated due to human error", but later indicated it was a prank by a departing worker.
"Through our investigation, we have learned that this was done by a Twitter customer support employee who did this on the employee's last day. We are conducting a full internal review," it said on the official Twitter Government account.
The outspoken president has 41.7 million followers on his personal Twitter account, which he uses to blast controversial and attention-grabbing comments — often in the form of early morning "tweetstorms."
The outage ignited speculation over whether the account had been deliberately disabled by Twitter, but when normal service resumed the debate gave way to online mirth.
..
..
..
After the account was restored, there were also speculations that he had lost 41 million followers.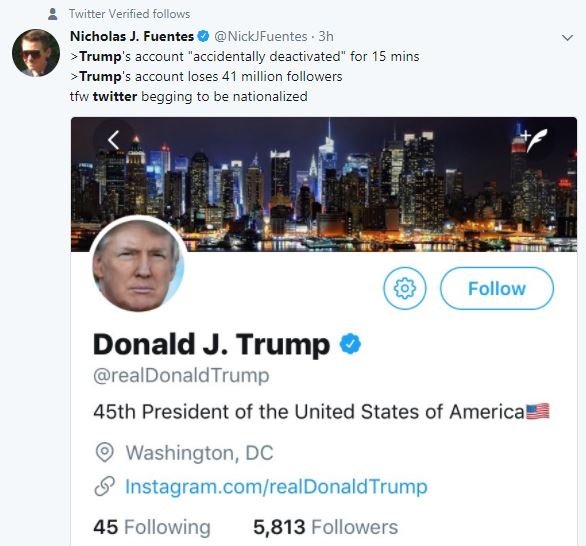 ..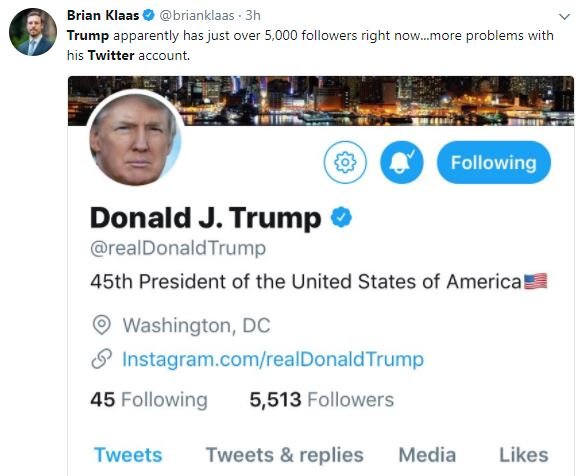 However, this may have been a photoshopped image as Trump's account currently shows that it is in possession of all the 41 million followers.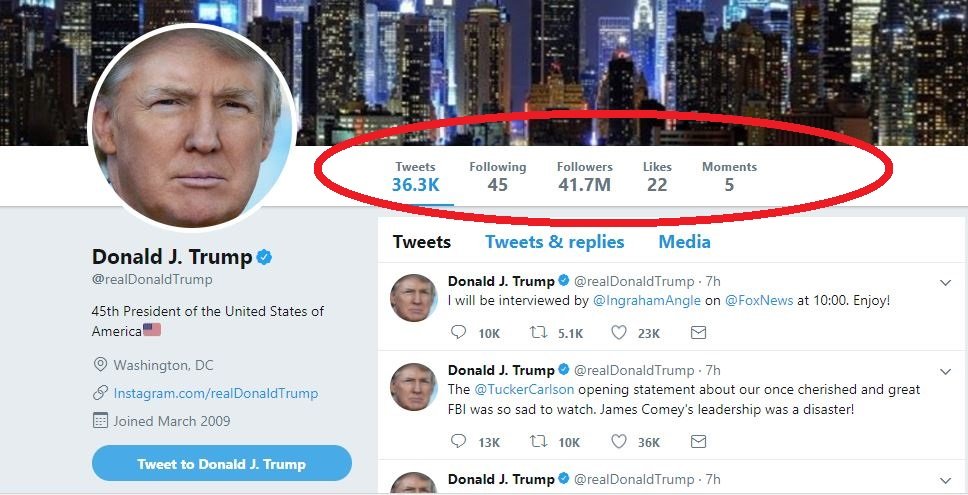 "Trump's Twitter deactivated for 11 min, and I suddenly thought I'd jumped back into the real timeline where things aren't so damned absurd," tweeted Star Trek actor turned social media personality George Takei.
Trump's official White House account, @POTUS, which has 20.9 million followers, was apparently not affected by the outage.
After the account was restored Trump did not tweet about the vanishing act, but made several posts on other topics.
Feature image source: AFP