Recently, a crowd in Delhi stole mangoes worth ₹30,000 from an unattended crate belonging to a fruit vendor.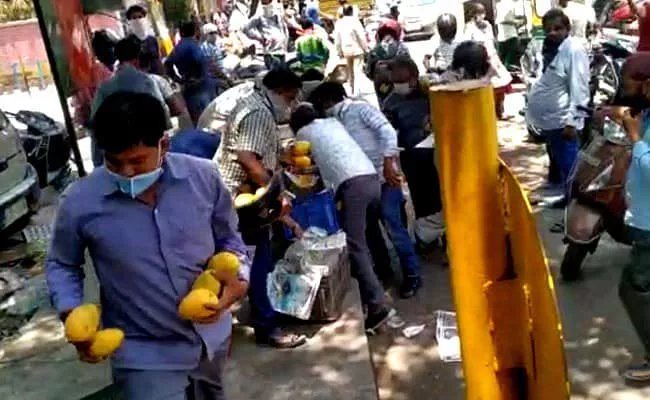 A video of the incident also went viral on social media. 
The fruit vendor, Chhote, suffered a loss of about ₹30,000 at a time when his business is already running slow.
I had 15 crates of mangoes here worth about ₹30,000. They took everything.  
While it was quite inhumane of people to steal fruits from his cart, his loss moved netizens. Many of them came forward to help the poor vendor.
Music composer Vishal Dadlani also took to Twitter to inquire about the vendor's bank account details.
Later, NDTV shared the fruit vendor's bank account details so that interested people can help him financially.
People started contributing whatever they could to help the fruit seller.
It is heartwarming to see people coming forward to help the fruit seller compensate for his loss, in this time of crisis and need.