It isn't every day our tech-friendly Prime Minister goofs up. But on February 12, he did. He wished the President of Afghanistan a happy birthday… only, it was NOT his birthday! Ouch!
Happy birthday @ashrafghani. Praying for your long life & exceptional health and a joyful journey ahead.

— Narendra Modi (@narendramodi) February 12, 2016
To which, President of Afghanistan replied….
@narendramodi Greetings from Munich Mr. PM. Although, my Birthday is on 19th May, but I'd still like to thank you for your gracious words

— Ashraf Ghani (@ashrafghani) February 12, 2016
It wasn't Modi's fault completely. I mean if there is one place we all go to, to check our facts it is Google.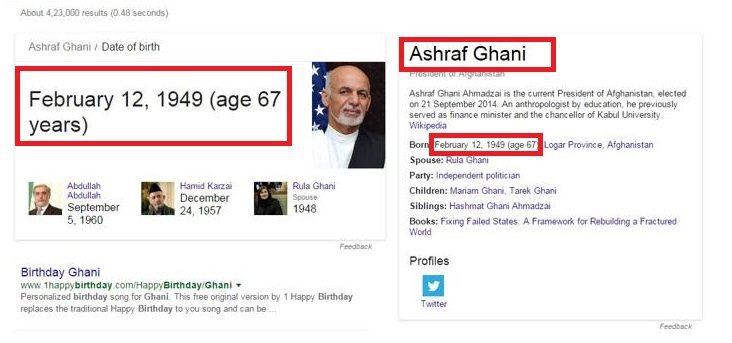 Twitteratis had a hearty time trolling Modi:
Still Bhakts can try their best to make ashraf ghani's birthday on 12feb by photoshopping.

— St. Sinner (@retheeshraj10) February 13, 2016
A parody account of the Chief Minister of Delhi said something which Arvind Kejriwal would probably say:
Bade-bade deshon mein aisi choti-choti baatein hoti rehti hai!