On Monday night, pilgrims on their way back from the Amarnath Yatra, encountered a terror attack near Batengoo in Jammu and Kashmir's Anantnag district.
The bus carrying close to 60 passengers from Gujarat, Maharashtra and nearby areas like Dahanu, was rushed to safety by its driver Saleem when militants started showering bullets.
Here's what some survivors have to say about that fateful night:
Speaking to Times of India, 55-year old Yogesh Prajapati, a resident of Gujarat recalled how only two hours into the journey, just 2 km ahead of Anantnag, their tire got punctured thus causing a delay.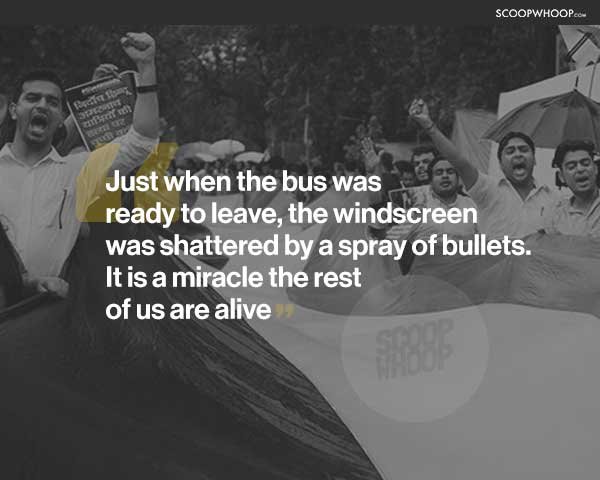 Another survivor, Pallavi Abhyankar, 55 ,told Hindustan Times that at first she thought that it was firecrackers bursting but only later realised that she was under attack.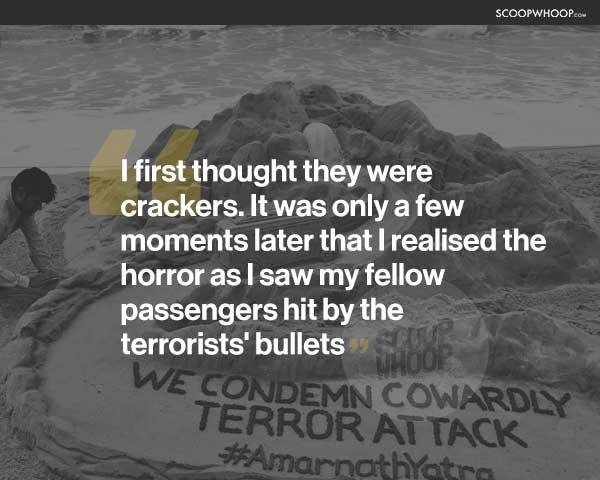 "Had it not been for the driver, the toll would have been more," she added.
Amit Kumar, from Rajasthan,who works as a cook for pilgrims from Gujarat, informed Hindustan Times how terrified and clueless he was during the firing as it was pitch dark.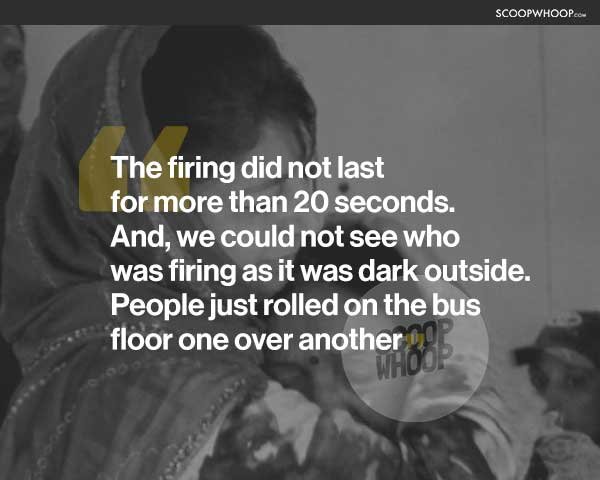 He said he survived as he was fortunately sitting at the back of the bus, unlike most of those who fell prey to the bullets.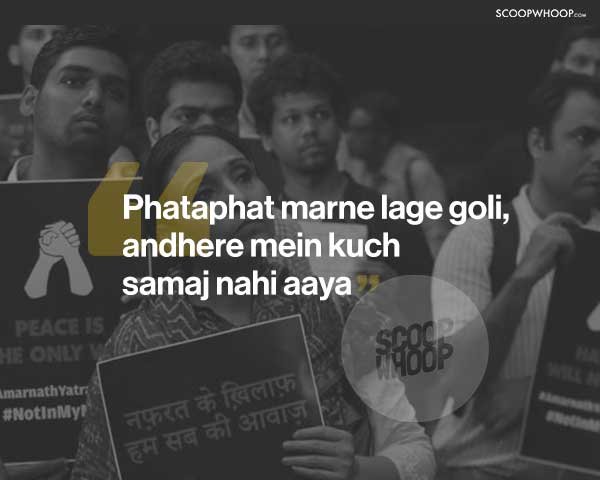 Baghimani Thakur, a fellow passenger was equally horrified and unaware of the happenings because of the dark. 
Speaking to Times Now, another survivor narrated how they were ambushed by about 3-4 terrorists who tried to enter the bus.   
" The driver saved us by not halting the bus, else we all would have died," he said.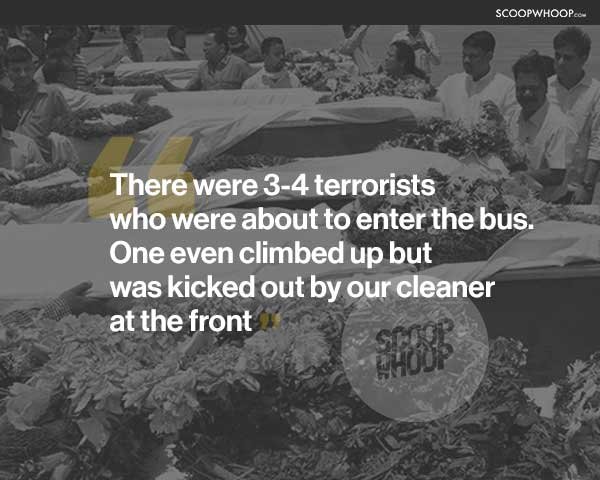 It was Sheikh Saleem Gafoor, the bus driver's presence of mind that saved the rest of the passengers. As soon as the militants started firing, he rushed the bus to the nearest military base camp.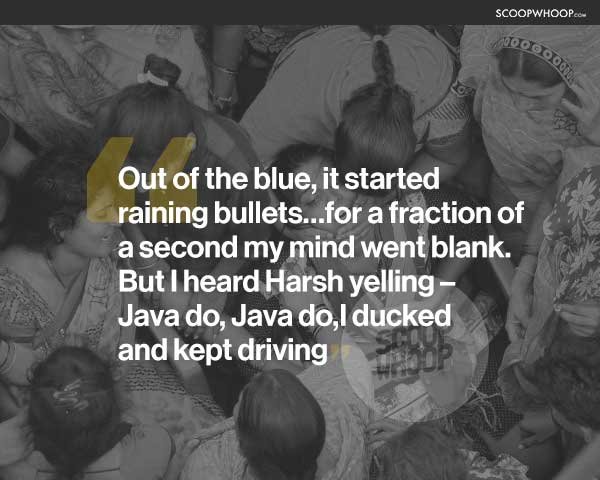 (Feature image source: PTI/Design: Vineet Kumar/Scoopwhoop)