Delhi University Professor Sathyabhama Das Biju, popularly known as India's Frogman and his team of researchers have discovered two new species of frogs in the western ghats of Karnataka and Kerala, reports The Hindu.
The species from Kerala is called Indirana paramkari and the one from Karnataka is called Indirana bhadrai. The discoveries have been reported in the latest issue of PLOS One, a multi-disciplinary, open access scientific journal published by the Public Library of Science.
The researchers conducted DNA barcoding on over 200 samples to provide current estimates of Indirana frogs restricted to Western Ghats. 
The specimens of Indirani parankari were collected from forest areas in Settukunu and Sugandhagiri, north of the Palakkad Gap in Kerela's Wayanad district. What makes the reddish brown species special is its small snout and unique toe webbing.
While Indirani bhadrai, found on leaf litter in a secondary forest, is distinguished by a pointed snout and toe webbing, the light brown species has irregular dark brown blotches along the dorsal skin folds and dark greyish-brown band between the eyes.  
Biju told The Times of India that the two frogs belong to the Ranixalidae family and about half of family's currently recognised species have been described only in the last three years, adding that their surveys in the Western Ghats suggest presence of more such undescribed diversity in the group.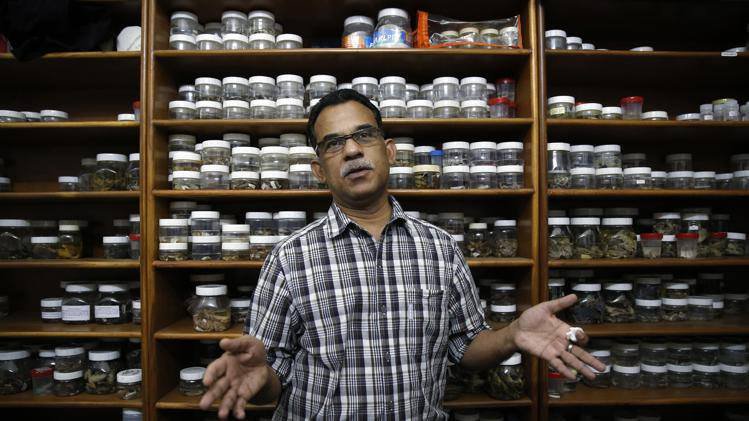 Biju, a 52-year-old amphibian researcher, is credited with putting Indian herpetology on the map. He published a research paper in 2001 that claimed that India was home to hundreds of previously undescribed species of frogs. 
Since then, the frog fanatic and his team of scientists have discovered 89 frog species putting Indian herpetology community's skepticism about his research paper to rest. 
(Feature image for representation/Source: wikimedia)