The two pilots of the Sukhoi jet that had crashed after taking off from Tezpur in Assam suffered fatal injuries, the Indian Air Force on Wednesday said five days after the wreckage of the plane was found.
Squadron Leader D Pankaj, 36 and Flight Lt S Achudev, 26 could not initiate ejection before the crash that occurred 60 kms from Tezpur Airbase on May 23, the IAF said.
Pankaj's age was 36 and Achudev's 26.
The wreckage of the Sukhoi-30 MKI jet was found on May 26 in a dense forest area in Arunachal Pradesh after a three-day search operation.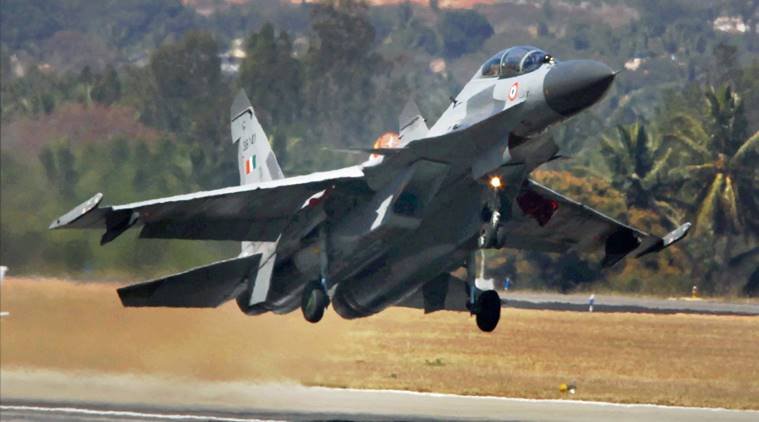 "Analysis of the flight data recorder (black box) of the aircraft and certain other articles recovered from the crash site revealed that the pilots could not initiate ejection before the crash," IAF Spokesperson Anupam Banerjee said.
The plane had taken off from Tezpur airbase at around 10:30 am on May 23 and had gone off the radar around 11:10 am.
It was on a routine training mission as part of a two-aircraft formation.
The wreckage of the jet was spotted from air on Friday, and search teams could reach the crash site only on Sunday due to inclement weather after which the black box was recovered.
This is what Indian Air Force had earlier tweeted:
The IAF has ordered a court of inquiry to investigate the cause of the accident, according to Wing Commander Banerjee.
The first batch of the Russia-made fighter jet was inducted by the IAF in the late 1990s.
A frontline fighter jet, SU-30 MKI aircraft were deployed in the Tezpur airbase on June 15, 2009 for guarding the Sino- India frontier in Arunachal Pradesh.
At present, two squadrons comprising around 36 aircraft are deployed at Tezpur.
(Feature image is representational | Source: PTI)