UK Prime Minister Theresa May's call for snap elections might have just backfired.
After Thursday's vote, Britain is now set to have a hung parliament with no party getting a clear majority.  To reach a majority, a party has to secure 326 seats – but the Conservatives have secured 310 seats and the Labour party is behind at 258 seats. So while the Conservatives continue to be the largest party in the UK, they've lost the majority in the elections.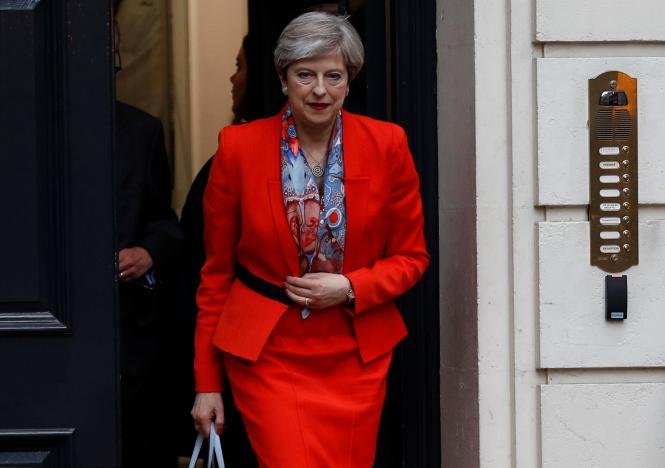 The UK saw an election turnout of almost 69 per cent, the highest since 1997. Reports suggest that after this result, the UK government is likely to ask for more time for the process of exiting the European Union.
Here's what will happen in the case of a hung assembly:
– Theresa May is the incumbent prime minister and will have the first shot at trying to form a government — either as a minority or in coalition with others.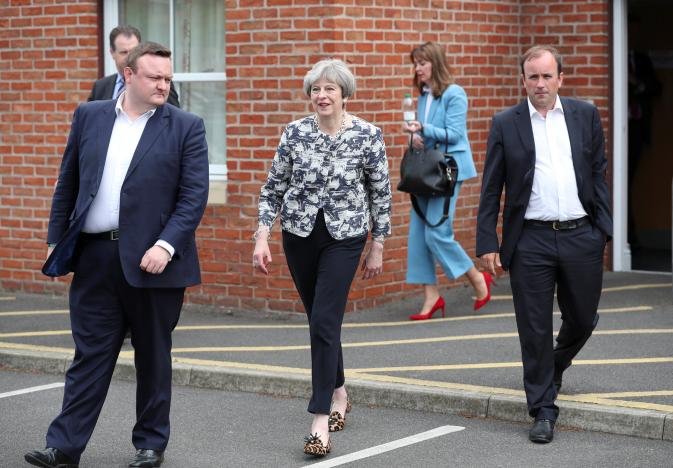 – If May manages to do this, she would then go to the House of Commons to see if her government could survive a motion of confidence, probably after the state opening of parliament on June 19.
– But if May cannot form a government or does not survive the motion of confidence, she will be expected to hand in her resignation to Queen Elizabeth II.
– The monarch will then be likely to invite Jeremy Corbyn, leader of the main opposition Labour party, to try to form a government. That, again, could be a minority or coalition administration.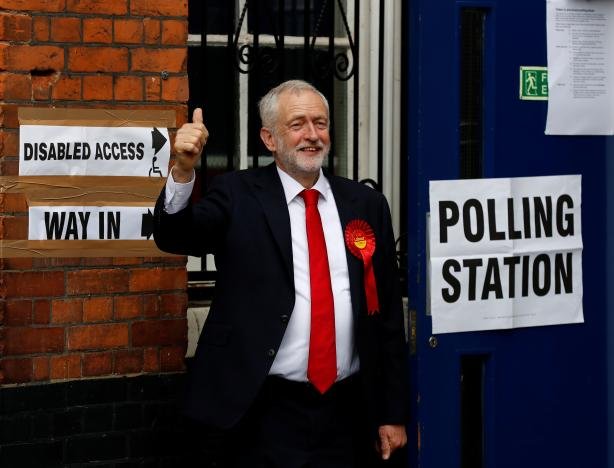 – If no government can command the confidence of the House of Commons, parliament can be dissolved and another election held.
Until a new government is formed, May and her team of ministers remain in charge and retain their full legal powers to act on behalf of the country, although by convention they would be expected to avoid taking major decisions.
Britain's first-past-the-post voting system means hung parliaments are relatively rare — there have been only five since the end of the 19th century.
The last ones were:
-May 2010
Prime Minister: David Cameron (Conservatives)
Composition: Conservative-Liberal Democrat coalition
Lasted: Five years
-February 1974
Prime Minister: Harold Wilson (Labour)
Composition: Labour minority government
Lasted: Eight months
-1929
Prime Minister: Ramsey MacDonald (Labour)
Composition: Minority Labour government backed by Liberals
Lasted: until 1931, but amid the Great Depression, MacDonald formed 'National' coalition government of Conservatives, Liberals and small number of Labour MPs which won 1931 and 1935 elections.
-1923
Prime Minister: Ramsey MacDonald (Labour)
Composition: Prime Minister Stanley Baldwin's Conservatives won more seats than Labour but stepped aside for Labour's MacDonald
Lasted: 10 months
-1910
Prime Minister: Herbert Asquith (Liberal Party)
Composition: Liberal Party in a minority government, with support of Labour and the Irish Nationalists. Then a coalition government from 1915.
Lasted: Six years
(With inputs from agencies)
(Feature image source: Reuters)