As Shiv Sena's hate tirade against Pakistan refuses to end, the International Cricket Council (ICC) withdrew Pakistan umpire Aleem Dar from the ongoing series between India and South Africa. ICC announced the decision on Monday as a protective measure against the hostile environment in India towards Pakistan.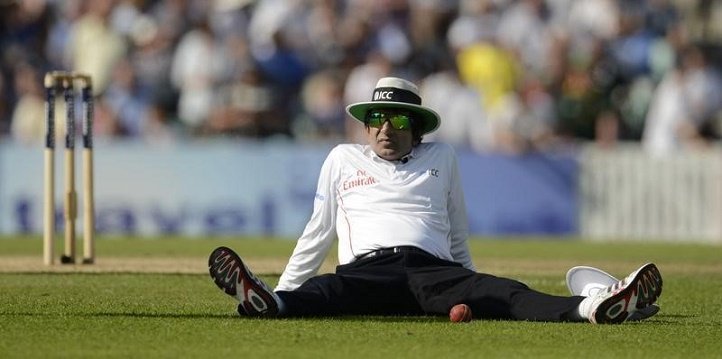 "Under the present circumstances, it will be unreasonable to expect from Aleem that he will be able to perform his duties to the best of his abilities. As such, he has been withdrawn and his replacement will be announced in due course," the ICC said in a statement.
Dar, who is a member of the ICC's elite panel of umpires, was appointed to officiate in each of the five one-day internationals between India and South Africa in the ongoing series. It decided to remove Dar from the series after Shiv Sena activists stormed the BCCI headquarters in Mumbai asking for his removal.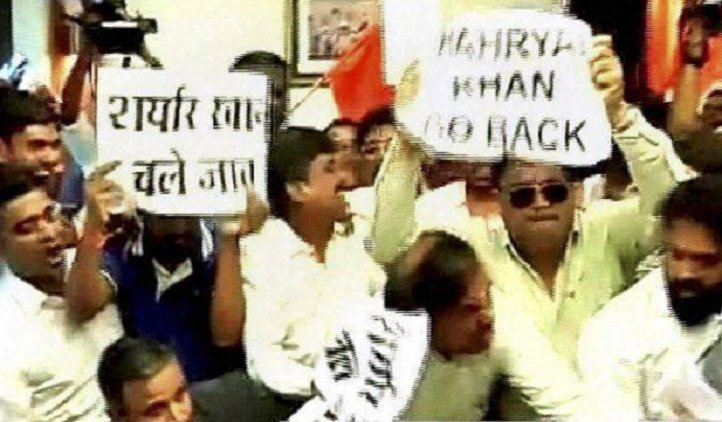 A TV grab of Shiv Sena workers protesting outside BCCI office
The move comes after the talks between BCCI President Shashank Manohar and PCB Chairman Shahryar Khan were cancelled in Mumbai on Monday due to Shiv Sena's protests.
The environment of animosity towards Pakistan has also resulted in former legendary bowlers, Wasim Akram and Shoaib Akhtar, withdrawing from Star Sports commentary team for the last One-Day-International between India and South Africa scheduled to be held on October 25.
Read more:
(With inputs from agencies)