No matter how much we try to be in control of the things going around us, life always has the upper-hand. You don't know where life will take you in the future. The same happened with Dattu Bhokanal, the athlete who made us all proud by finishing fourth in the quarter-finals of the men's single sculls. He fell short of a medal but still performing like this on a big stage is not child's play.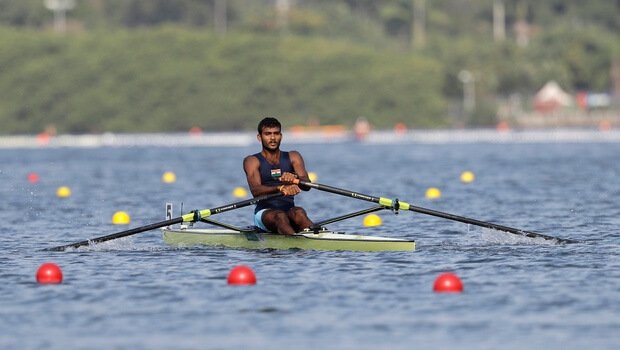 But the story of how Dattu Bhokanal got here is a heartbreaking one. Hailing from a small drought-struck village, Dattu was an onion farmer and had never even seen a large water body in his entire life. This Facebook post by Roopa Pai, about Dattu Bhokanal's journey is true underdog story.
If it weren't so heartbreaking, this would be a funny story. Imagine this, if you will – there is this young 21-year-old onion farmer in a tiny village called Talegaon Rohi. The village is in one of the most drought-stricken areas of Maharashtra, the kind of place where farmer suicides are as routine as 45 deg C temperatures and accepted with the same weary resignation. His only familiarity with largish bodies of water comes from looking down the deep, dark wells his father digs and seeing, sometimes, a suggestion of a shimmer somewhere far below. He doesn't do it often, though – he is terrified of water.