Facing flak over their alleged inflammatory speeches, Union Minister Ram Shankar Katheria on Tuesday claimed he did not name any community while another BJP MP Babu Lal remained unapologetic and said Hindus cannot watch silently when they are being targeted. 
The Minister of State for HRD said.
"What has been published in one of the newspapers is false. I had not taken the name of any community. I had said that the culprits, who had murdered the VHP leader, should be given death sentence. I had also said that the Hindu community should unite for their safety. I will send a notice to the newspaper,"  
Katheria, along with BJP MP from Fatehpur Sikri Babu Lal, had on Sunday attended a condolence meeting held for VHP leader Arun Mahaur, who was allegedly killed by some youths from another community in Agra on Thursday. 
At the meeting, Katheria had said: "This conspiracy that is being hatched against the Hindu community, we have to be be alert to recognize it and strengthen ourselves. We will have to fight it because if we do not do it now, today we have lost one Arun, tomorrow it could be another Arun…the killers should also go, we have to set such an example". 
Addressing the gathering, Babu Lal said, "If the Muslims have something in their mind, then draw a line and you will see the strength of the Hindu community". 
The BJP MP on Tuesday justified his remarks saying, 'Tell me if we don't take revenge, should we worship them instead? Is the community only meant to worship others while the other communities come and shoot us down." 
He demanded that Uttar Pradesh government take action to rein in such elements so that similar incidents do not recur. Lal claimed that the VHP leader had lodged a police complaint that he was receiving death threats and his store was also set blaze. "When such an incident will take place, will the Hindu community sit and watch the drama, will it not take action… then such incidents will keep on happening." 
Opposition parties reacted sharply to the remarks by BJP leaders with Leader of the Congress party in Lok Sabha Mallikarjun Kharge alleging that BJP and RSS had plans to divide the country. "They speak whenever elections are nearing. They talk about dividing the country and not uniting. If they continue to speak like this, there will be repercussions across the country. Today we are raising this issue because Prime Minister Narendra Modi and Home Minister Rajnath Singh are silent on this issue," he said.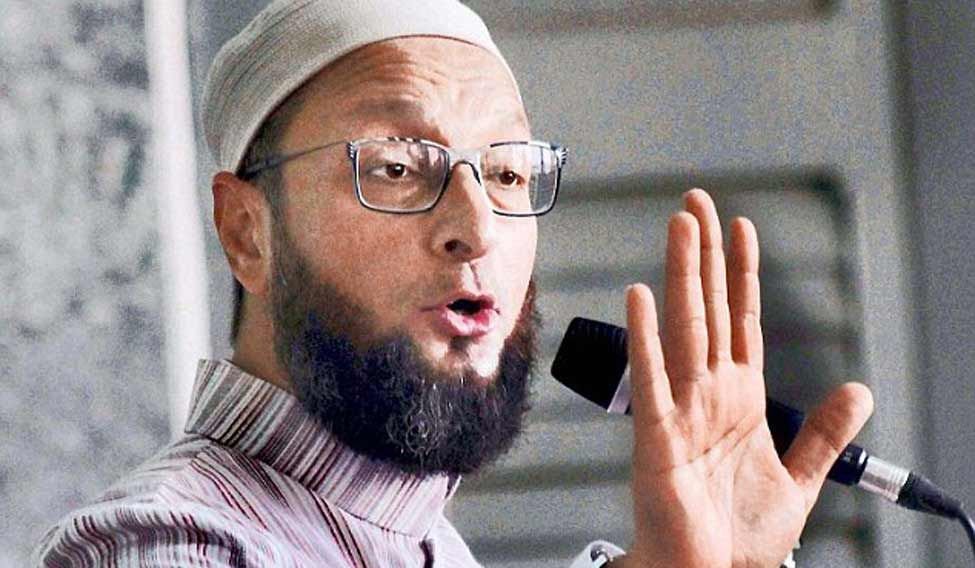 Asaduddin Owaisi, leader of All India Majlis-e-Ittehadul Muslimeen, said that he is not surprised by the remarks of the Union Minister. "This has been the continuous, consistent and obnoxious behavior by the Modi government. I am sure that no action will be taken," he said. Owaisi added that this "was good because the real agenda of the government is being exposed". "Their real agenda is to promote Hinduvta. A Minister speaking such language clearly shows that he went to Agra not for condolence meeting but to create communal mayhem there," Owaisi said. 
BJP spokesperson Shrikant Sharma said the Minister has clarified his remarks. "Katheria has made it clear in his statement that he has said nothing wrong. And after this clarification, there is nothing to comment on." 
Union Minister Kalraj Mishra said the "tragic" murder of the VHP leader highlighted the poor law and order situation there nut cautioned against "reactions which trigger violence and unrest". "The law and order situation in Uttar Pradesh is really bad, due to which neither the common man nor political leaders are safe. The murder of a VHP leader is tragic. People have reacted (to it). We certainly don't want reactions which trigger violence and unrest," Mishra said. 
A group of social activists on Tuesday held a protest at Jantar Mantar here against the alleged hate speeches BJP MPs.
(Feature Image Source: Twitter | @ndtv)