Security personnel were thrown into a tizzy today when Chief Minister Akhilesh Yadav and his wife Dimple Yadav were stuck in a VIP lift at the state Assembly building here for nearly 30 minutes.
The incident created panic in the building as both the Chief Minister and his MP wife failed to come out of the lift despite efforts by the CM's security staff.
Officials in the assembly complex said the incident took place because of some technical problem and added that facts would come out only after a thorough investigation.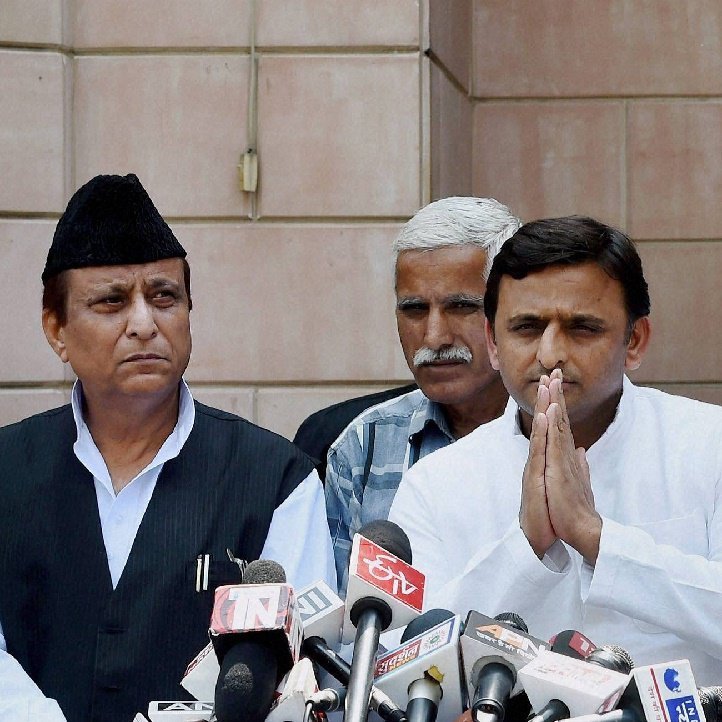 As the couple could not come out even after 20-25 minutes of struggle, gas masks were requisitioned and an ambulance was kept ready in case of any exigency as an anxious crowd of Vidhan Bhawan employees and officials gathered outside the lift.
However, after nearly 30 minutes of "captivity", they managed to come out of the lift Number One especially used by the Chief Minister or the Speaker.
Security men and assembly staff heaved a sigh of relief when the duo came out safe. Akhilesh and his wife had gone to the state assembly building to participate in an event when the incident occurred.
In a similar incident, BJP president Amit Shah and BJP leader from Bihar, Bhupendra Yadav got stuck in the state guest house lift of Patna in the month of August. The lift had stopped six inches short of the first-floor alignment level. Senior BJP leader and former Union minister C P Thakur had called it a "conspiracy".