Upset at the sight of betel-juice stained walls in the government building, Uttar Pradesh chief minister Yogi Adityanath on Wednesday banned pan masala, gutkha in government offices.
"The chief minister visited all the floors of the annexe building and met officials posted there. After detecting betel stains on walls, he asked employees not to consume paan or paan masala during duty hours and ensure cleanliness," Deputy Chief Minister Keshav Prasad Maurya, who accompanied Yogi, said.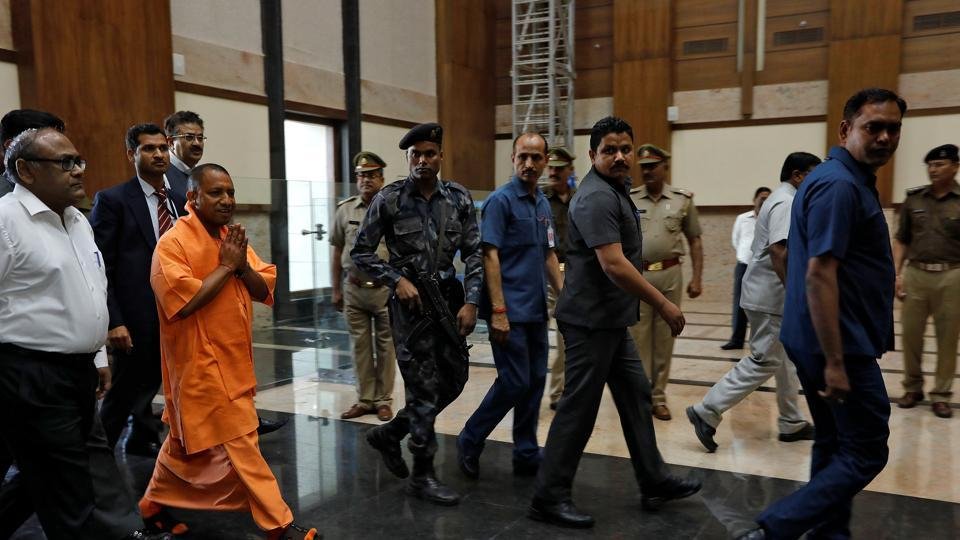 Adityanath also asked the the staff to make the atmosphere in the building healthy and clean by avoiding the use plastic, Maurya told reporters.
The annexe, known as Lal Bahadur Shastri Bhawan, houses the chief minister's office and his secretariat, offices of the state chief secretary, principal secretary (home) and other senior IAS officers.
The ban on pan masala and gutkha comes after Adityanath ordered police officials to prepare an action plan for closure of slaughter houses across the state. He also ordered a blanket ban on smuggling of cows and said zero tolerance would be exercised in this regard.
(With inputs from PTI)
(Feature image source: Reuters)