The relatives of a 28-year-old woman have claimed that she had to deliver her baby in an e- rickshaw outside a hospital in Uttar Pradesh's Meerut due to alleged dilly-dallying by its staffers in admitting her.
The Lala Lajpat Rai Memorial (LLRM) Medical College authorities, however, have refuted the charge and launched a probe into the matter.
Suman, a resident of Kanshiram Residential Colony here, yesterday went into labour pain and soon her family members called up ASHA worker as well as an ambulance. "But neither of them arrived and as Suman's condition worsened she had to be taken to the hospital in an e- rickshaw," her brother-in-law Suresh claimed.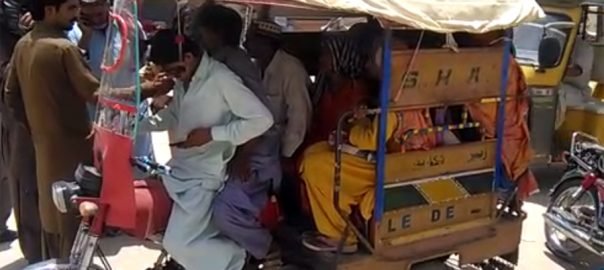 He alleged that when they reached the hospital, the staffers kept them running from pillar to post instead of admitting her for half an hour.  "When her pain increased, a woman who had accompanied us to the hospital helped her deliver the baby in the e- rickshaw," Suresh claimed.
He said it was only after the child was born that the chief medical superintendent (CMS) of the hospital, Dr Ajit Chaudhary, reached the spot and got the mother admitted in the maternity ward. The baby, who was born on the day of 'Raksha Bandhan', has been named 'Raksha', Suresh said.
The CMS said a probe has been initiated and the woman's statement would be recorded. If any staffer is found guilty, necessary action would be taken against them, Chaudhary added.
Hospital's gynaecologist Dr Abhilasha claimed the woman had been suggested to get admitted in the maternity ward two days ago but her family insisted that she would stay at home. The mother and the child both at present are doing well, she added.
(Feature Image Source: Twitter)