Disclaimer: The pictures in this article are disturbing.
The pictures of an act that we're putting a disclaimer for, was a reality for a woman and that should put into perspective how intense her suffering was.
A woman from a village in Uttar Pradesh was tied to a tree and flogged with a leather belt 100 times by her husband, for eloping with her lover, reports Daily Mail.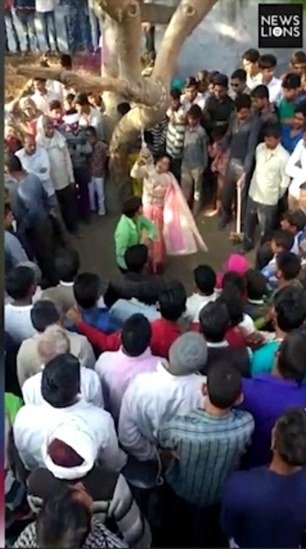 This was done in broad daylight with people thronging to see what was being done. None of those people came ahead and tried to stop the guy from beating his wife. In fact, they allegedly tried to rape her as she was lying on the ground unconscious, as per a Hindustan Times report. 
According to reports, the woman had eloped with her lover in March and was living with him at a relative's house. When her husband got to know about this, he called her home and said that they will start afresh.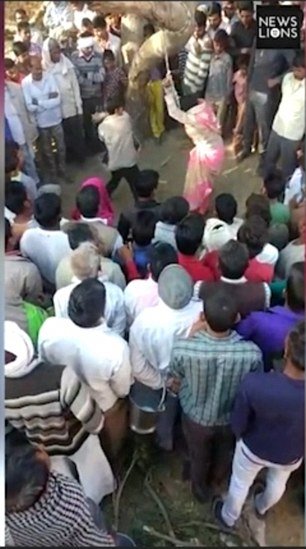 As it turns out, it was to trick her into coming back so he could punish her, as ordered by a kangaroo court in the village. A formal complaint has been filed against the man in the police station and the woman has been sent for medical examination. 
Every time we think society cannot stoop lower than it already has, it finds a way of proving us incorrect. It is appalling that even in 2018, there exist people who can think of doing something like this. 
The mentality needs to change. The sense of false sense of ownership that men feel they have over women needs to change. The lack of sensitivity needs to change. But how will it when there are fucked up local justice bodies such as the one in this village?
There are no words to describe how disturbing this is and there is no explanation regarding how much suffering is required to be witnessed to make the laws stricter. 
Hoping the woman gets justice, if there is any for an act of this nature. 
Image credits: Daily Mail.