Islamic seminary of Barelvi sect on Thursday issued a 'fatwa' (edict) against Mumbai terror attacks mastermind Hafiz Saeed declaring him anti-Islamic.
The 'fatwa' was issued against the Jamaat-ud-Dawah (JuD) chief by Mufti Mohammed Saleem Barelvi, an Islamic seminary in Bareilly in Uttar Pradesh.
It dubbed Saeed, founder of the Lashkar-e-Taiba who carries a USD 10 million bounty on his head, as "outcast" from Islam and declared those following him or considering as Muslim as "illegal".
A 'fatwa' is a legal pronouncement in Islam which is given by a mufti, a Muslim scholar of a recognised authority, who is an interpreter or expounder of Islamic law.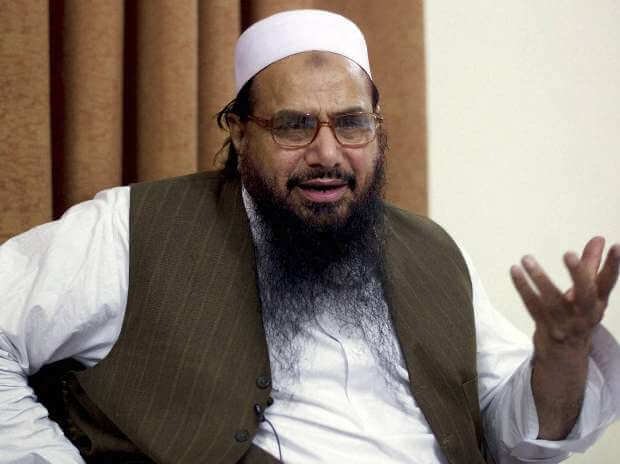 The ruling came close on the heels of Saeed asking Pakistan Army Chief Gen Raheel Sharif to send troops to Kashmir to "obey" the pending order of Pakistan founder M A Jinnah.
The 'fatwa' was issued by Manzar-e-Islam Saudagaran, an institution associated with Dargah Ala Hazrat, in a reply to a question asked by Mohd Moinuddin of Jaipur. It said Saeed has no connection with Islam.
Moinuddin had mentioned in his query that Saeed considered those writing against Allah and Prophet Mohammad as Muslims. Besides, he publicised anti-religious ideology and points of view and provoked people to create terror.
He asked whether such a person should be considered as Muslim.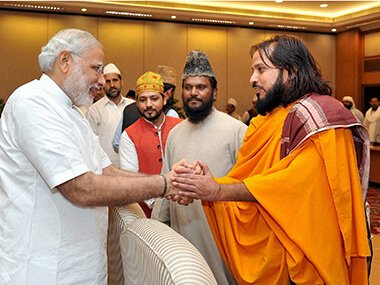 In his 'fatwa', Mufti Saleem said that having any type of connection with persons working against the dignity of Allah and the Prophet was illegal and 'haraam', an act that is forbidden by Allah.
It said since Saeed was having contacts with such persons, he has been outcast from Islam.
It said that considering him as Muslim and listening to his words was also illegal and prohibited.
As per the fatwa, Saeed was a man with terrorist ideology, who with his acts has brought infamy to Islam and Muslims across the world. Therefore, it was compulsory for every Muslim not to follow him and keep away from his ideology.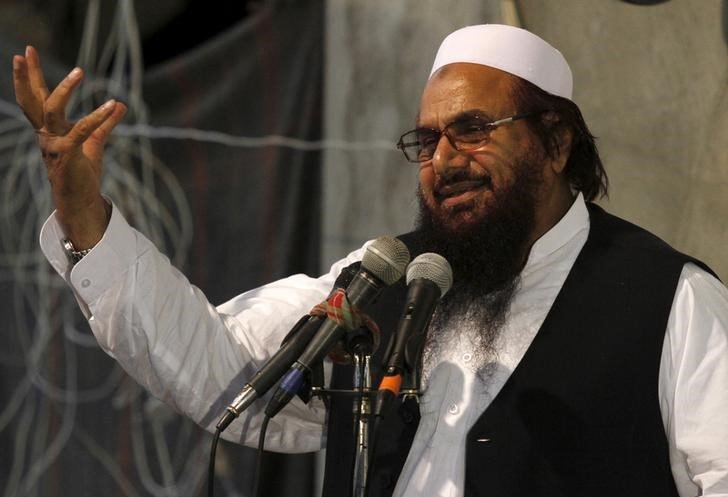 Addressing a rally held under the banner of 'Defence Council of Pakistan' in Karachi on Sunday, Saeed had claimed, "Kashmiris had announced before the partition that they wanted to remain with Pakistan. But after the partition, India forcibly sent Army to Jammu and Kashmir.
"On this Quaid-e-Azam, Mohammad Ali Jinnah ordered his commander-in-chief to respond by sending troops but he refused (to obey his orders). Now, I ask Gen Raheel Sharif to send troops in (Jammu and) Kashmir as Quaid-e-Azam's order is pending," Saeed said.
He said he was not asking for a war with India but they (Prime Minister Nawaz Sharif and Raheel) must form a strategy regarding the Kashmir issue.
(Feature image source: AFP)