In yet another case of police brutality, two migrant labourers were beaten and forced to roll on the road by a police constable in UP, apparently for not wearing masks.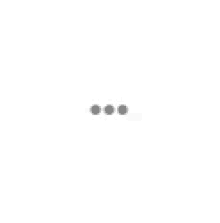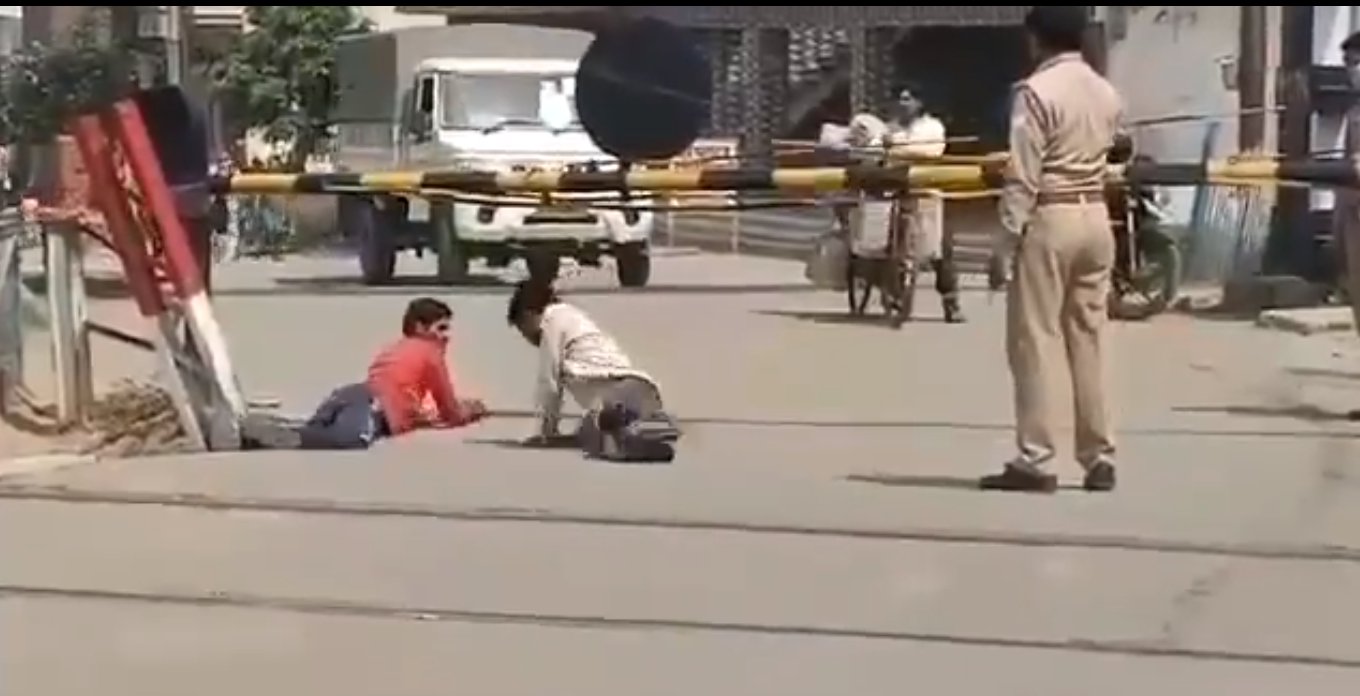 The incident occurred on Tuesday, 19th May, in Hapur when constable Ashok and homeguard Sharafat spotted two migrants walking on the side of railway track. They were apparently trying to reach their hometown.
The constable brought the two migrants to the railway crossing barrier and made them roll on the hot concrete floor in the scorching heat. They were also beaten with a wooden stick.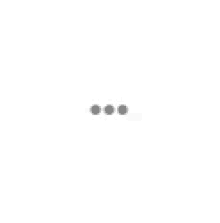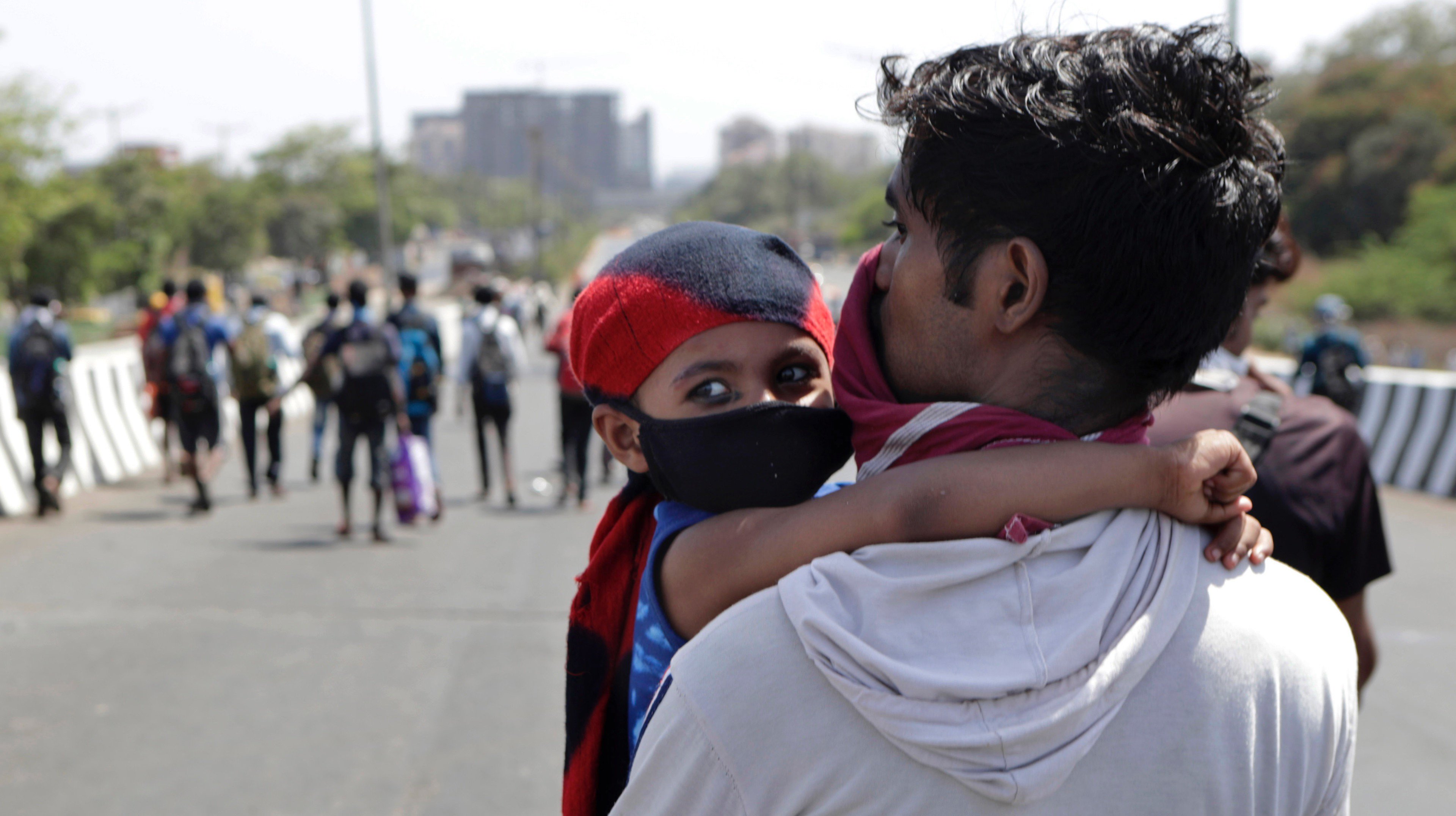 A video of the incident is going viral on social media, causing massive outrage.
Later, Hapur Police tweeted that the cop responsible for the act has been suspended and strict action has been recommended against the homeguard.
This unwarranted harassment and humiliation of the poor migrant labourers in public raises several questions on the morality of the police department.