In what seems like a case of '50 Shades of Grey' gone wrong, social media is abuzz with reports of prominent tech investor Michael Goguen being sued by a woman who claims to be his 'contracted sex slave', and is demanding $40 million outlined in a contract.
The allegations against the former partner at Sequoia Capital, the venture capitalist firm that funded Apple, YouTube and Google among 250 others, include rape, sodomy, sexually transmitted disease, fraudulent use of charitable funds and extortion, International Business Times reported.
Michael Goguen is a former engineer and a veteran venture capitalist, and was in Forbes' Midas List for 2015. He is known for being a part of Sequoia's efforts to take network security firm FireEye public, which is worth more than $6 billion.
The plaintiff in the case is a woman named Amber Baptiste, who was described by Goguen as dancer at a strip club.  She claims that she was Goguen's 'contractual sex slave' according to a document signed in 2014, and filed the lawsuit against him for not paying $40 million dollars legally due to her, according to a report in Fortune.
Goguen is a native of New England in US, is seen as an active philantropist and is known to spend most of his time in a quiet town of Whitefish. He is referred to as Sequoia's go to man for IT, infrastructure, cyber-security and chip investments.
Goguen has had to resign from his position at Sequoia following the accusations, Ohio Governor John Kasich has declared that he will give $250,000 to groups fighting human trafficking, since he he received them from Goguen as funds for his presidential campaign, Yahoo News reported.
We understand the allegations about Michael Goguen are unproven and unrelated to Sequoia. Still, we decided his departure was appropriate.

— Sequoia Capital (@sequoia) March 12, 2016
Both Baptiste and Goguen agree that they had sexual relationship for 10 years, and the prominent venture capitalist had paid $10 million of the $40 million mentioned in the contract.
Baptiste alleged that Goguen sent the money to companies that she had set up, including a charitable organisation to make the transactions look like donations. She also said that she suffered physical and emotional trauma at Goguen's hands.
Meanwhile Goguen alleged that Baptiste as a mistress extorting money from him due to her jealousy towards his wife. He has refused to pay the remaining amount citing breach of contract, since Baptiste was not supposed to contact him except for discussing the contract, Quartz reported.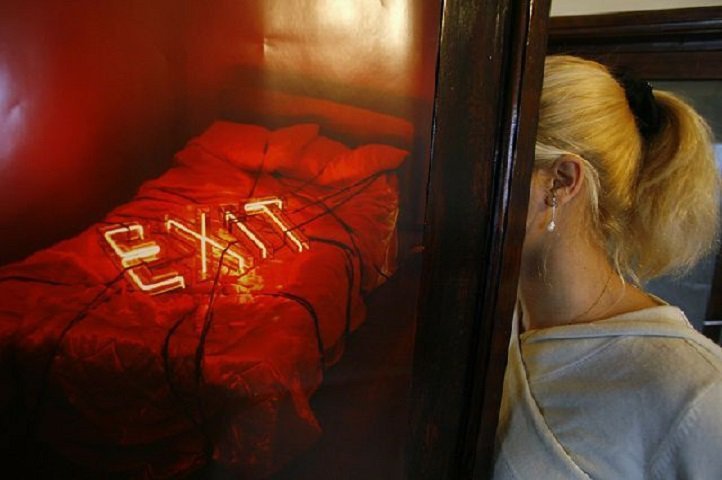 As Baptiste is seeking the return of the $10 million he paid in addition to unspecified damages, his lawyer has produced Baptiste's text messages and pictures she sent, as evidence to prove that she was "at all times a willing and enthusiastic sexual partner".
Both parties are requesting a trial by the jury, even as more scandalous details of the case are doing the rounds on social media.