As if the statements for enforcing a country-wide ban on beef were not enough, Vishwa Hindu Parishad (VHP) has demanded ban on white water rafting in the Ganga, as it gives rise to "obscene activities" on riverbanks and leads "to many illegal activities" in the north Indian town of Rishikesh. The concerns of VHP came on the concluding day of a two-day meeting of its national advisory board in Haridwar on Tuesday, May 26.
According to the group, white water rafting, one of Uttarakhand's most popular sporting activities, brings both sexes to come to these rafting camps, where they, "mingle, drink and indulge in objectionable activities on the banks of the holy river, where sadhus and sants gather to meditate," a Times of India report says.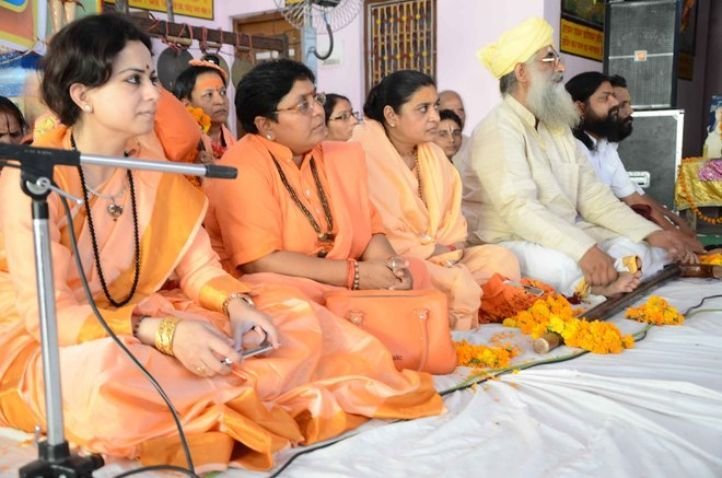 Rishikesh draws more than 4 lakh adventure tourists from around the country and international tourists, every year. There are around 320 firms that organise rafting activities in Rishikesh, run by 137 operators (many of them running multiple firms). Tourism department levies an annual fee of Rs 5,000 on all these operators, thus earning a revenue of Rs 16 lakh annually.
According to an estimate, there are at least three times more such firms in Rishikesh, which run rafting activities without any permit, the TOI report reads.
The VHP passed a resolution demanding ban on rafting in the Ganga from Byasi-Shivpuri near Devprayag, the confluence of the Alaknanda and Bhagirathi after which they are called the Ganga, till Rishikesh, a Tribune report reads.
However, the resolution didn't demand ban on rafting only. Resolutions demanding enactment of laws prohibiting cow slaughter, use of chemical free urea in agriculture, cleaning the Ganga and construction of the Ram temple at Ram Janmbhoomi in Ayodhya were passed at the meet, the Tribune report further added.