With so many heart-wrenching things happening in the world, our faith in humanity is often shaken. But thankfully there are people who somewhat restore it by their gestures. 
One of those people is Iqbal Singh of 49Bn CRPF in Srinagar's Nawakadal, whose video of feeding a kid is being appreciated by everyone. 
The video – shared by India Today – shows him holding food, feeding the kid as he sits on a platform presumably beside the road. But there is more to the story.
Later in the video, Iqbal said that he was having his lunch when this kid walked up to him and asked him for something to eat. Moved by that, he offered him food but noticed that who couldn't use his hands.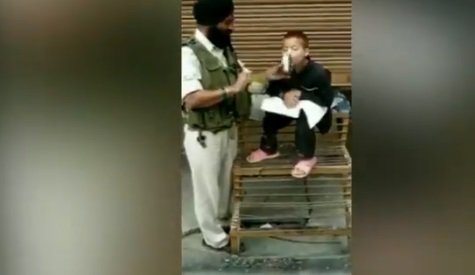 It was because the child had paralysis. On getting to know about that, the jawaan made him sit and fed him with his own hands. Narrating the incident, he said:
CRPF ka awaam ko sandesh hai ki hum hamesha unki help ki liye tyaar hain. Hum kisi bhi time, 24 ghante tyaar hain.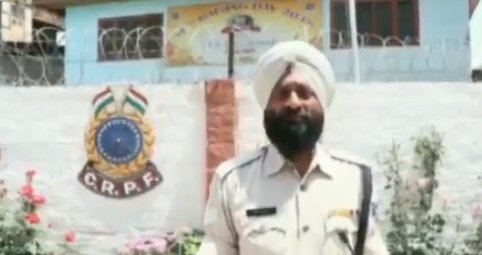 If reports are to be believed, Iqbal was driving one of the vehicles in the convoy that was attacked by Jaish-e-Mohammad terrorist on February 14. 
Iqbal Singh was driving one of the vehicles in the CRPF convoy attacked on Feb 14 by a suicide bomber. He lost 40 colleagues but he hasn't lost his sense of compassion. Feeding a disabled boy in Srinagar like his own kid. This is true love to mankind pic.twitter.com/opLj4WkqJR

— Abhishek Bhalla (@AbhishekBhalla7) May 14, 2019
This is the sweetest thing we have seen in a long time.