For the ones, who feel claustrophobic in closed spaces, stepping into an elevator is quite a nightmare. What if we get stuck inside? Right? Now that we are discussing lifts, you must have come across several videos of lift accidents that happen inside them. However, this one will give you fear, anxiety, trauma, and whatnot.
This CCTV footage of a patient being carried in a lift caught our attention on Twitter this morning. The accident is scary AF.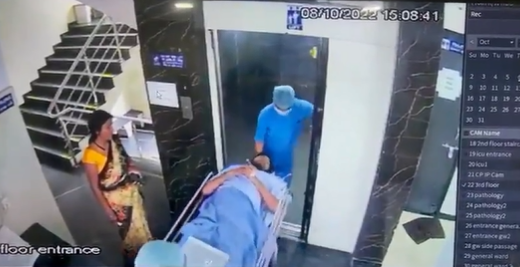 The viral video posted by a Twitter user, @iAbhinayD, shows two ward boys entering a lift with a patient on a stretcher. As the ward boy takes the patient inside, the elevator goes down and the stretcher falls. While the other one, who is standing outside the lift, tries to hold them but fails to do so. Scary, right?
Watch the video here:
Were they hurt? Watch the second clip to know what happened next.
Here's what netizens are saying about the video:
New fear unlocked! Isn't it? Be careful when you step inside an elevator next time. What do you think about this video?