While we are enamoured by the glitz and glamour of the Olympics, here is a story that no one is really talking about. A different kind of crazy antics is at play on the roads of Rio De Janeiro, the host city of Olympics, 2016. 
A shocking video is doing the rounds on the internet that shows how brazen the thieves in Rio have gotten and with the Olympics in peak season, they are striking faster and stronger.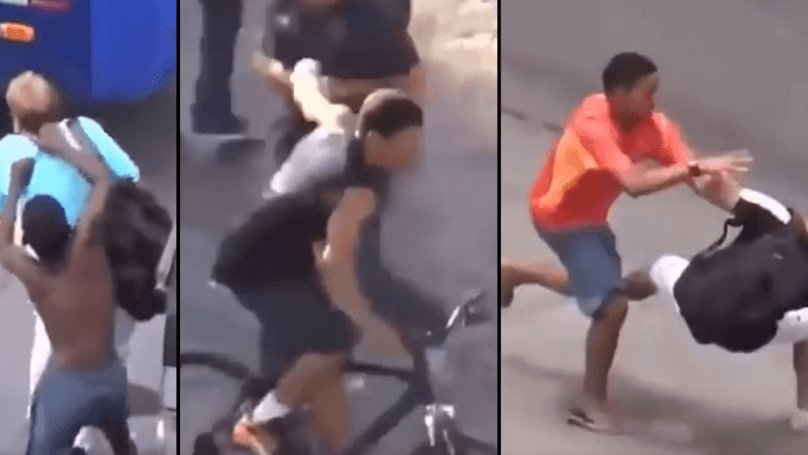 In the video, one can see how young boys are going after innocent victims and trying to steal their belongings. But they are not always lucky. In one instance, the thief can be seen being punched on the face by a man when he tried to steal from him.
While we still can not authenticate the date of the video, if this is the scenario on grounds in the city that is hosting the biggest sporting event in the world, it reflects poorly on the infrastructure in place for the games. The capital city of Brazil is notorious for young pickpockets and is awash with petty thieves, who have only gotten more active, thanks to the influx of thousands of tourists. 
We hope, these stories don't get lost in the bigger picture and the poor law and order situation in the city does not escalate. We wouldn't want anything to take away from the glory of our sporting legends. 
Video Source: TestifyApp