Actress Vidya Malavade, who is best known for playing Vidya Sharma, a hockey player in Shah Rukh Khan-starrer, Chak De! India, is also a yoga practitioner. And her Instagram handle is proof of it. Vidya often shares videos of her yoga performance on the platform and motivates her followers to do so.
An old yoga video of Vidya Malavade is going viral on Twitter. Reason? Coz' someone just called it a 'porn'. WTF, right?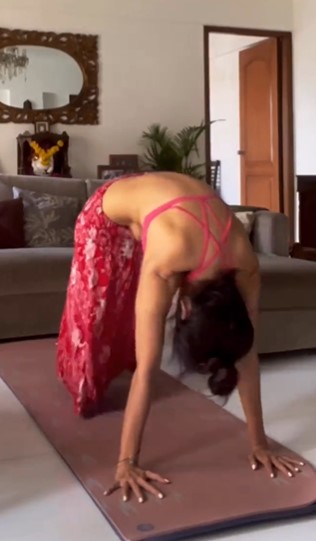 Here's what it is all about:
A Twitter user, @sangaciousagain, posted the clip of Vidya on micro-blogging platform in which the actress can be seen performing spinal waves at her home.
"When Bollywood is out of work, they post porn and call it yoga," an excerpt of the tweet reads.
This has started a chatter on social media and netizens are schooling the Twitter user.
Vidya Malavade, who was recently seen in Prajakta Koli and Rohit Saraf's web series, Mismatched: Season 2, had shared the original clip on her Instagram handle in August this year.
Check it out here:
Spinal waves are a part of yoga which improves the mobility and flexibility in your spine. It also reduces stiffness of tight muscles in your back area.
Equating this yoga with 'porn' was totally uncalled for. Anyway, Vidya Malavade, you go girl!