If I had to pick one person who has genuinely impressed people on both on and off the field, then I'd definitely go for Sachin Tendulkar. His commitment towards his duty is something to take inspiration from.
In 2014, cricket legend and Rajya Sabha MP Sachin Tendulkar had adopted an Andhra Pradesh village called Puttamraju Kandriga under the Sansad Adarsh Gram Yojana after PM Modi launched the scheme. 
Today, exactly after two years, he not only visited the village and interacted with residents but also inaugurated a newly-built community hall and distributed cricket bats and sporting kits to children.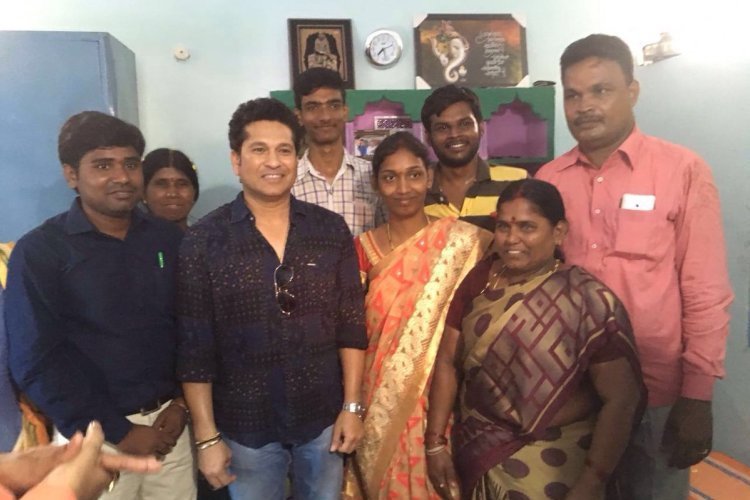 Ever since he adopted the village, the place has been completely transformed with concrete roads, an underground sewage network with a treatment plant, storm-water drains, 24-hour water and power supply, a playground and a community hall among other much-needed developments. As declared by Tendulkar himself in a function today, the village is now an open defecation-free place.
Tendulkar shared his feelings with a series a tweets on Twitter – 
The villagers, who earlier had no access to roads, electricity or even drinking water, now sleep comfortably with a 24X7 power supply and uninterrupted water facility in a hygienic environment. According to reports, Tendulkar spent ₹2.79 crore from his MP funds with an additional amount of ₹3 crore sanctioned by the goverment to modify the village.