Much before lending open support to AAP, music composer and singer Vishal Dadlani was quite a voice on matters political and social. 
On Twitter, he would express his two paisa on all and sundry, often in his characteristic aggressive and abusive style, with a generous peppering of the F-word.
Here are some of his gems: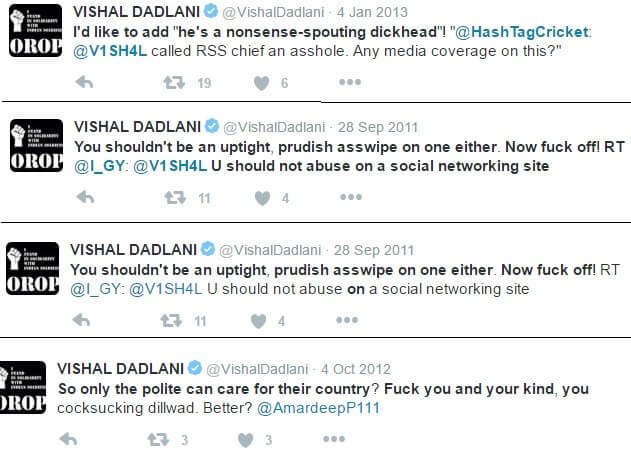 He was already a celebrity hated by the right wing. One of his tweets that invited severe backlash was on spiritual leader Asaram Bapu, who is in jail over rape charges in 2013.
This Asaram guy is such a shady mofo! Actually, ALL babas/gurus/priests are shady, but this guy takes the cake! Hope he's locked up!

— VISHAL DADLANI (@VishalDadlani) August 26, 2013
In October 2013, Dadlani became the first celebrity to openly support the Aam Aadmi Party. 
He began by re-tweeting news reports about AAP's favourable chances in Delhi, and slowly left no room for doubt as he joined the chorus praising the Arvind Kejriwal-led party.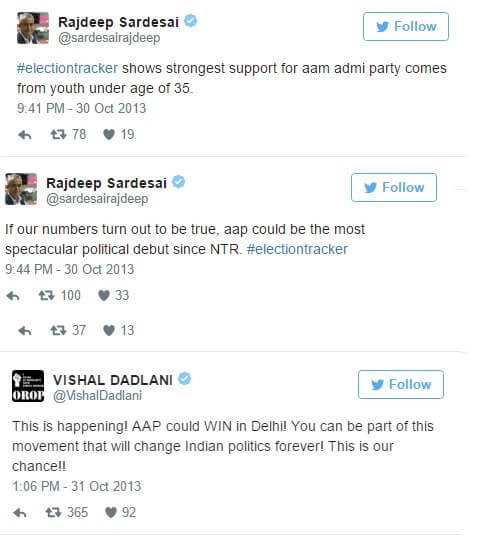 As a staunch AAP supporter, Dadlani campaigned actively for the party ahead of the Lok Sabha polls and later for the Delhi Assembly elections. His biggest contribution, perhaps, was the foot-tapping AAP anthem he composed and sung. 'Paanch Saal Kejriwal' became the hallmark of the AAP campaign.
Dadlani has never officially been a member of the party, his clout in the AAP was evident from the fact that he was picked as the host of the landmark 'Talk to AK' programme – Kejriwal's answer to Modi's 'Mann ki baat' – along with deputy chief minister Manish Sisodia.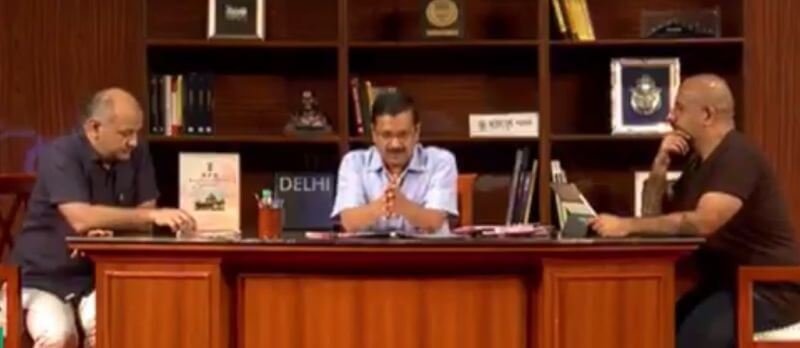 But even as he occupied a position of power in the AAP, Dadlani carried on with his opinions and rants on social media. Here are some of the controversies he was a part of:
He used the word 'kameeno' while referring to rival politicians while campaigning for AAP in November, 2013. And he went on to justify this.
I will happily admit that when it comes to talking about our corrupt politicians, 'kameeno' is one of the most polite words I've ever used!

— VISHAL DADLANI (@VishalDadlani) November 23, 2013
His veiled dig at Modi and Rahul Gandhi, which Kejriwal retweeted.

After news of the Maharashtra government passing a long-pending bill banning beef, he riled up the right wing with this series of tweets: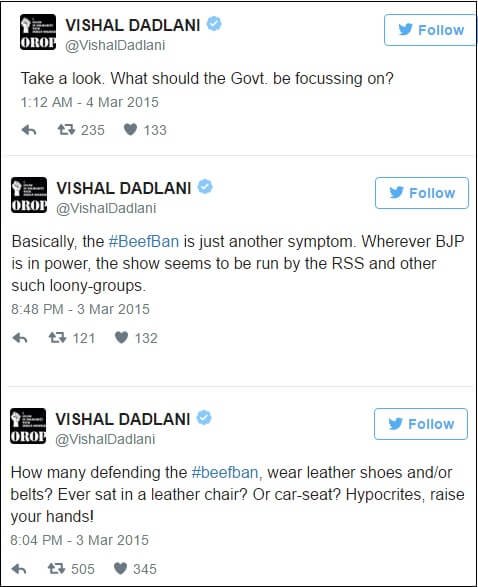 Or his far from graceful criticism of Delhi governor Najeeb Jung – a nemesis of Kejriwal – who he described him as a "Shameless flunky."
No, Mr. Jung, you are NOT the government of Delhi, because the people of Delhi did NOT elect you. What you are, Sir, is a shameless flunky!

— VISHAL DADLANI (@VishalDadlani) July 22, 2015
But despite Dadlani abusing and mocking just about anybody on Twitter, his influence in AAP was unaffected. This was true until he went up against the one topic most politicians are scared to antagonising people about: religion. 
His 'No Kachche Din' remark on Jain monk Tarun Sagar did not (obviously) go down well just with his critics, but also his hero, Arvind Kejriwal. The Delhi CM clearly distanced himself and party from Dadlani's views and went on to assure his supporters of his deep regard to the Jain monk.
Dadlani then said he was quitting "all political work". Since he held no official post in the party, it's not very clear how much he will be missed by AAP just yet and he maintains he will remain with the party in spirit. Which might mean he won't host the next 'Talk to AK' or bat for the party on every issue on the social medium, but will continue to tell people to back the Delhi chief minister. 
But will it change how he's on Twitter? Unlikely.