"Jaa ke uski pitai kar lo yaar, tum mere peechhe kyun padh rahe ho?" (Go and beat him up yaar, why are you behind me?)
This was how Union Minister VK Singh responded to journalists on being asked to comment on remarks made by film producer Karan Johar at the Jaipur Literature Festival, reports NDTV.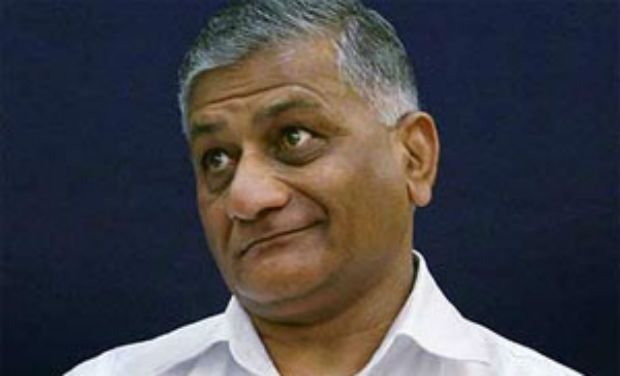 On Thursday, Karan Johar had said, "The talk about freedom of expression is the biggest joke I believe in the world. Democracy is the second biggest joke, I think. I really wonder whether we are really Democratic. How is there freedom of expression? As a filmmaker, I feel bound at every level, be it what I put out on celluloid or what I say in print," he said at the festival.
Talking about section 377 of the Indian penal code, which criminalises same sex relationships, Johar said "it's a hurdle we need to combat." 
He was in conversation with author Shobaa De and his biographer Poonam Saxena on his upcoming biography "An Unsuitable Boy". 
(With inputs from PTI)