Volkswagen AG will pay more than $10 billion to settle claims by nearly 500,000 owners stemming from its U.S. diesel emissions cheating scandal and fund efforts to offset pollution, three sources briefed on the agreement said on Thursday.
Speaking on condition of anonymity, due to court-imposed gag rules, a source said that owners will receive an average of $5,000 in compensation along with the estimated value of the vehicles as of September 2015, before the scandal erupted. 
Owners would also receive the compensation if they choose to have the vehicles repaired, assuming U.S. regulators approve a fix at a later date.
As part of the settlements, Volkswagen will to help boost zero emissions vehicles and introduce a program to offset excess diesel pollution from the offending vehicles.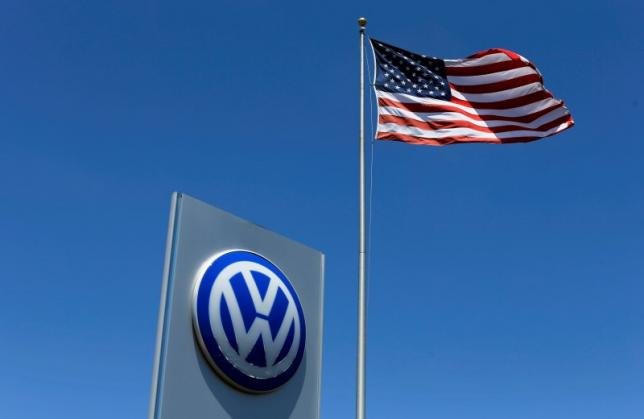 The settlement is valued at $10.3 billion in documents outlining some of the complex settlements, the source added.
Another source said that figure does not include part of the environmental costs, which will raise the overall settlement total. The source would not disclose the overall total.
Volkswagen and the U.S. Environmental Protection Agency declined to comment.
In September, VW disclosed that it had used sophisticated software to evade emissions requirements in nearly 11 million vehicles worldwide. It also misled the EPA, which had started asking questions in 2014. The company's chief executive officer, Martin Winterkorn, resigned in the wake of the scandal.
(Feature Image Source: Reuters)