In a rather dramatic response to a cleric's fatwa, singer Sonu Nigam on Wednesday brazenly got his head shaved off in public and challenged the Bengal cleric to pay him Rs 10 lakh as promised.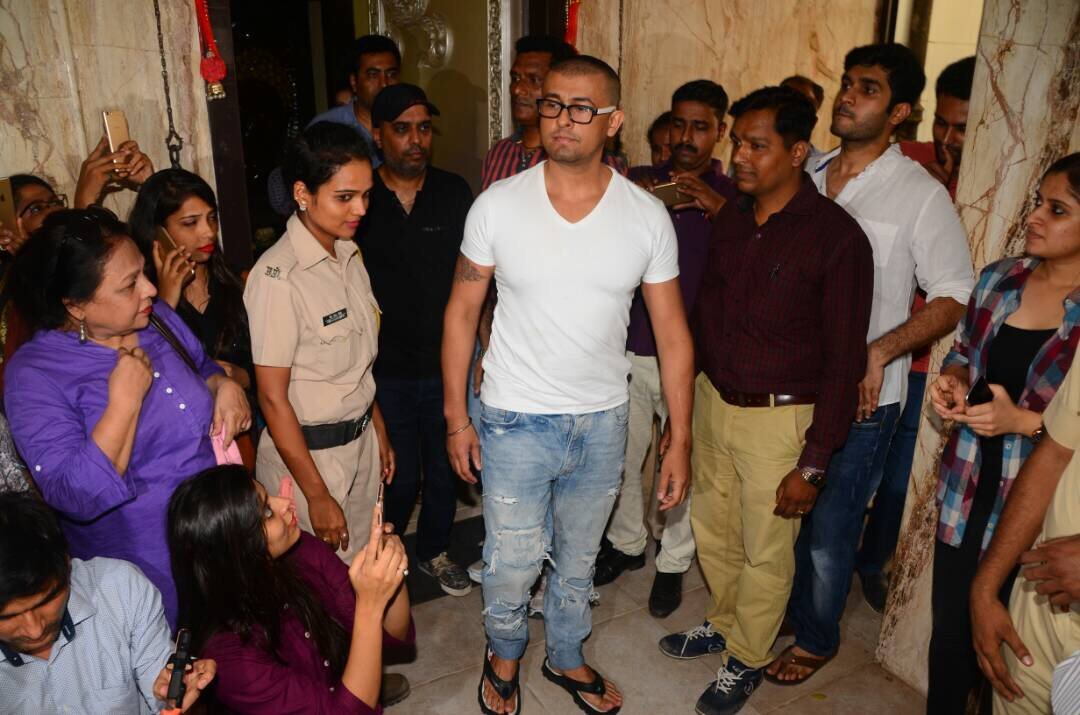 Sonu recently sparked off a controversy after he commented on the "forced religiousness" of  the Muslim Azaan (morning & evening prayers) which is blared from loudspeakers for all to hear. 
Following his comments, Syed Sha Atef Ali Al Quaderi, vice president of West Bengal Minority United Council, issued a fatwa against the singer, offering an award of Rs 10 lakh  to anyone who shaved off the singer's head and presented him with a garland of shoes. On Wednesday, Sonu invited mediapersons to a press conference and went on to shave his head in response to the fatwa. 
Needless to say, his actions sent a ripple of reactions down the world of social media, with Twitter exploding with jokes, praises and jibes  the singer. 
Only one word for what #SonuNigam has done to that Maulvi & his Fatwa….."SHAVAGE" 😂😂😂

— Drunk BATMAN (@Caped_Humor) April 19, 2017
SONU NIGAM OFFICIALLY BROKE THE INTERNET.

— Sand-d Singh (@Sand_In_Deed) April 19, 2017
Q: What will Sonu Nigam do with the 10L he'll get for shaving his head?

……A: Deposit it into his shavings account.#SelfThoo— Ramesh Srivats (@rameshsrivats) April 19, 2017
Dear Muslims,for d respect of the Maulvi of ur religion, kindly gather 10Lakh rupees & give it to the person who shaved Sonu Nigam's head.😂

— Sadhana Tiwari (@Swt_Sadhana) April 19, 2017
Many however applauded the singer for his bravery:
More power to @SonuNigam. It's commendable, how he is standing his ground. Also, what is fatwa issuing if not religious gundagardi?

— Sonam Mahajan (@AsYouNotWish) April 19, 2017
If Sonu Nigam helps in getting loudspeakers banned, he will be deemed as the greatest Indian revolutionist of 21st century.

— SAGAR (@sagarcasm) April 19, 2017
After Sonu's bald act, the cleric who issued the fatwa went on the backfoot, arguing that he would produce the money only when Sonu fulfils two other promises of his – wear a garland of torn shoes and parade across the country.
And well, this meant another round of jokes:
Maulana: Taqla Taqla Taqla?

Sonu Nigam: Qubool Hai, Qubool Hai, Qubool Hai!— Dead Mau5i (@AdvancedMaushi) April 19, 2017
Sonu Nigam ji will get his 10 Lakhs like we all got our 15 Lakhs.

— Rajneesh (@MrMrRajneesh) April 19, 2017
Feature Image Source: Twitter