While the arrival of mobile-apps bringing strangers close to each other received widespread attention from young men and women seeking lasting and loving relationships, these also became a source of abuse in many cases – date rapes and false allegations of sexual assault – prompting calls for restriction and safety mechanism in mobile apps.
This is what drives the logic behind We-Consent app crafted by US designer Michael Lissack.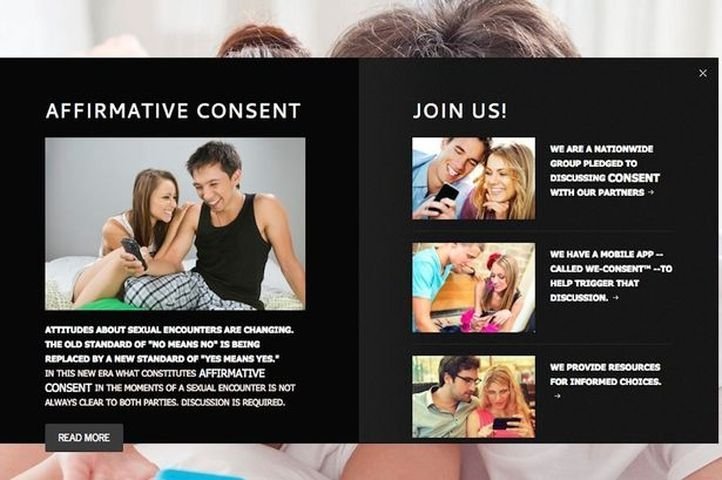 The app allows the would-be lovers to film 20-second clip on their phones stating who they are about to have sex with, also recording their face and their partner's.
These clips are then stored in a database, which can be accessed by police or other law enforcement agencies upon a judicial order, if there arises any allegation of rape or other sex crime at a later date.
If the consent recording has no definitive "yes", the app will automatically destroy the recording and users will have to try again – a signal to reconsider whether they want to proceed with the act or not.
There have been mixed reactions to the app, like it increases the perception that false allegations of rape are more common than the reality.
Lissack, on the other hand, says, the app is targeted towards Stateside athletes who have been caught in numerous recent sexual scandals.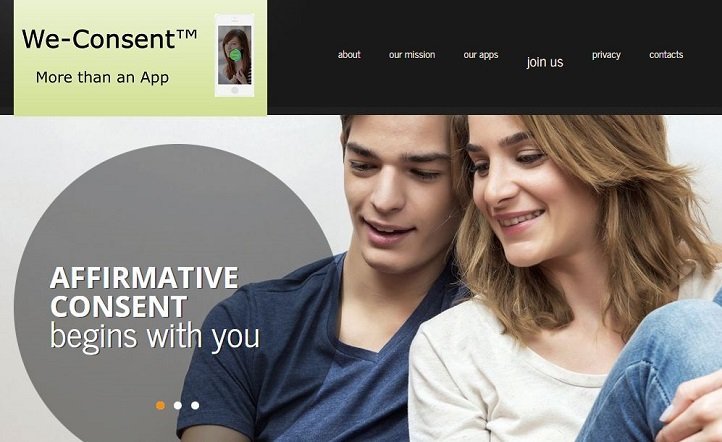 He said: "Who seems to be mostly involved with scandals? Athletic teams and fraternities."
But Elouise Beverley, a member of the Royal Holloway, University of London's feminist society has her reservations, despite terming the app's theme of encouraging dialogue about consent as "positive."
"I think it's positive to encourage dialogue about consent and I hope this app helps to do that," she told student newspaper The Tab.
"But the creator's focus on keeping athletes away from sex scandals seems to encourage the idea that false accusations of rape and sexual assault are more common than they are really.
"It seems the creator is more concerned with the reputations of perpetrators than the well-being of survivors of sexual assault."
How does it work?
We-Consent uses the encryption on your phone and then applies a second level of encryption prior to off-line storage. No video records are preserved on your phone. No record is created in the absence of a clear "yes" message, the privacy statement on app's website states.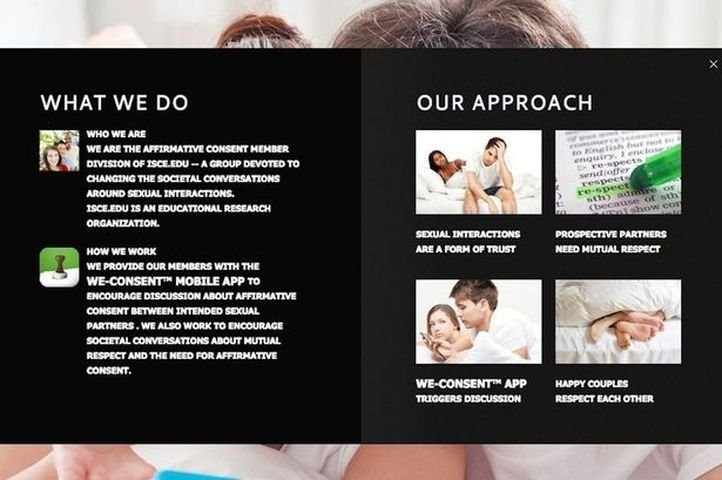 Who can see the videos?
According to the app's website: We-Consent videos are private. Each encrypted record of a mutual "yes" is available only to law enforcement, upon judicial order, or as evidence in a college or university sexual assault disciplinary proceeding.
No video is available to be circulated in a casual manner. Videos are not available to even the users except as provided above. All videos are encrypted and stored off-line.
The idea of privacy will surely be one of the precursors for determining a real 'Yes' or 'No' to We-Consent.
Feature image source: We-Consent