Greeting jubilant party workers and supporters, Prime Minister Narendra Modi walked to the BJP headquarters in Lutyens' Delhi on Sunday, a day after the party's historic win in Uttar Pradesh and Uttarakhand elections.
This was the first public appearance of the Prime Minister after poll results in five states came out yesterday.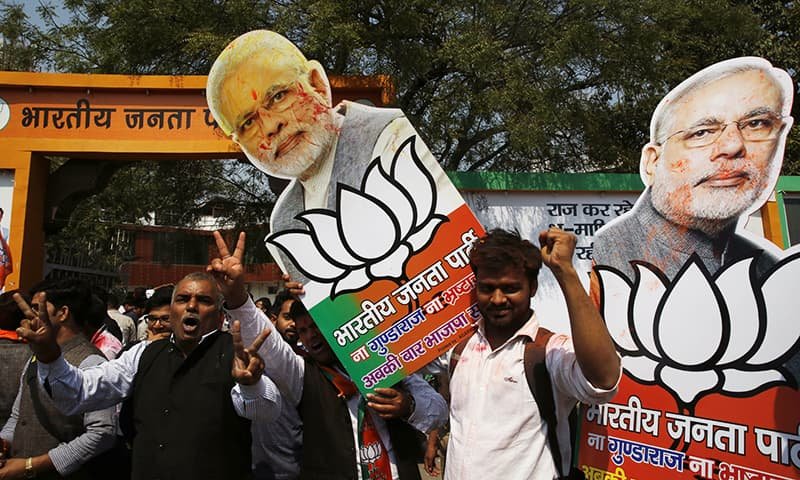 Here are the important quotes from Modi's speech:
– Today, I witnessed the birth of a New India. One that dreams of its youth and of opportunities. A new India is born and I want all of you to help us bring it up.
– Our victory in Uttar Pradesh and Uttarakhand was a very emotional one. This year marks the centenary celebrations of Deen Dayal Upadhyaya and Uttar Pradesh was his 'karmabhoomi.'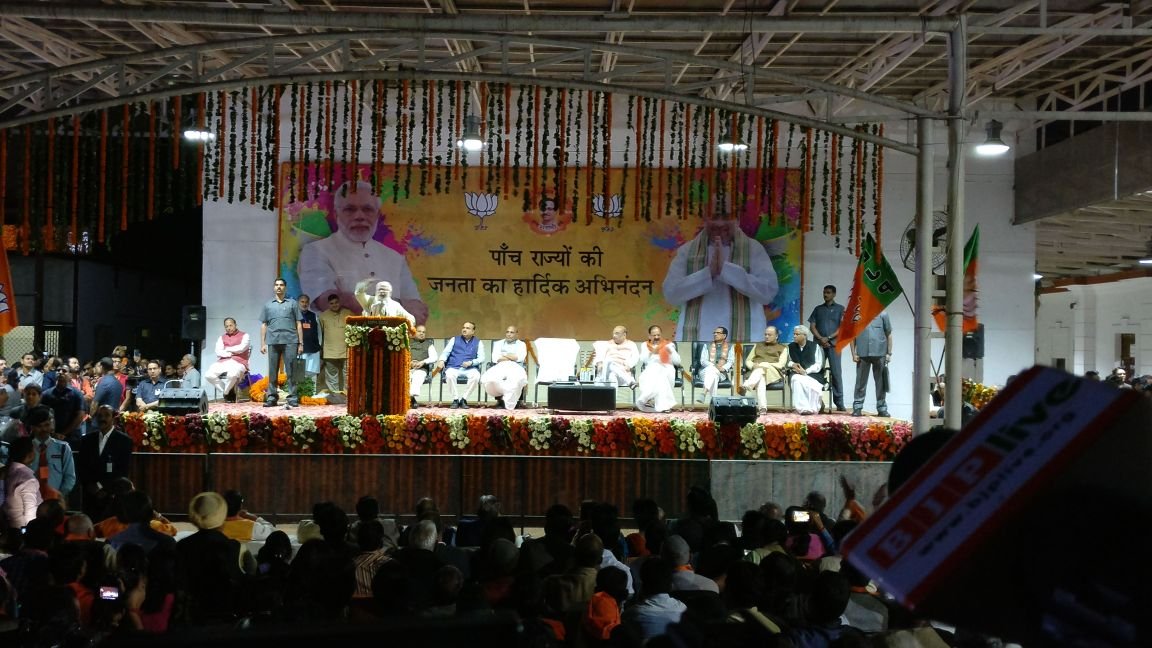 – We are proud to be the biggest democratic party since Independence. It is a golden era for us and we want to serve the people of the nation. Generations have put in their efforts to establish this party. They all have struggled and brought BJP to this level.
-2022 will mark India's 75th year of independence. If everyone supports and walks with us, we will achieve progress and development for the nation.
– We won't let down the people who have placed their faith in us. We might take some decisions or have taken them in the past, but our intention was never wrong.
-I am happy to be the kind of Prime Minister who is often asked, itna kaam kyu karte ho?
– Sarkar bahumat se banti hai par sarvamat se chalti hai (A government is formed with majority but it runs with unanimity).
– I thank the people who voted for us and even those who didn't. We are a government for both these people and will serve you all. 
'Bharat Mata ki Jai!'
(Feature image source: AFP)