Describing detection of 30-metre long tunnel from Pakistan to the Indian side as a major success, BSF on Friday said that it was dug with the aim of pushing in armed militants into Jammu region.
"We were carrying out our regular clearing operations, done monthly, when we found a well-constructed tunnel," Inspector General of BSF, Jammu Frontier, Rakesh Sharma said, noting that it was being dug with JCB machine.
"It was aimed at pushing in militants into Jammu region," he told reporters here.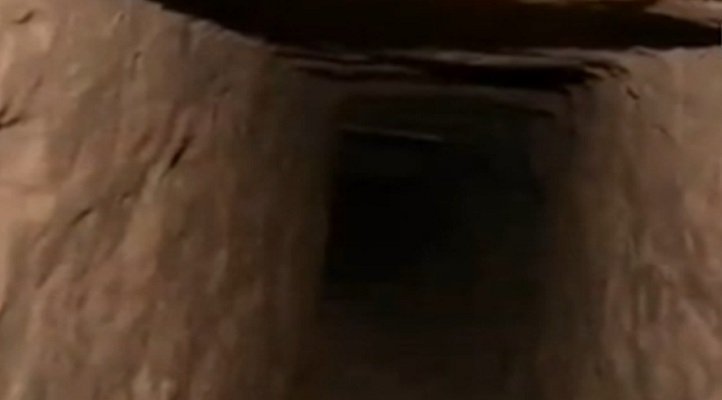 Terming yesterday's detection a major success, the IG said if not detected in time, Pakistan would have succeeded in pushing in 'fidayeen' and other militants inside Indian territory.
"Pakistan was objecting to our efforts to clear grass as it was anticipating that BSF would be able to detect the tunnel. We resisted Pakistan's attempts and went ahead with clearance operation during which the tunnel was found," Sharma said.
The tunnel is approximately 10 feet below the ground and has a length of 30 metres from their end to this side, he said.
"But it was blocked on our side. It was dead end. It had no exit as they could not complete it further. It came close to the border fencing," the IG said.
"One person can sit and easily move inside the tunnel which has came up in the vicinity of Allah-Mai-Di-Kothi BoP of ours from Pakistan Post of Afzal," he said, adding that a probe was on.
This is the fourth tunnel unearthed by BSF in the region since 2012.