The perfect buildup and distinct home advantage certainly gives India an edge heading into the World Twenty20 Championship but captain Mahendra Singh Dhoni today said his team cannot afford to take things for granted given the format's fickle nature.
India blanked Australia in their own backyard, beat Sri Lanka at home before capturing the Asia Cup in Bangladesh. In the course of these triumphs, Dhoni's men lost just one game making it the near-perfect build-up campaign for the team which won the inaugural Championship back in 2007.
"I think we are running on sixth gear. Technology has gone into the eighth gear but the kind of stuff we are doing on the field is adequate for any level of game. We have to see the focus should be on from the very first ball. I think everything is set, there're not anymore gears to operate on. I am really quite happy with the progress," Dhoni said at the pre-tournament news conference where the main draw matches will start on March 15.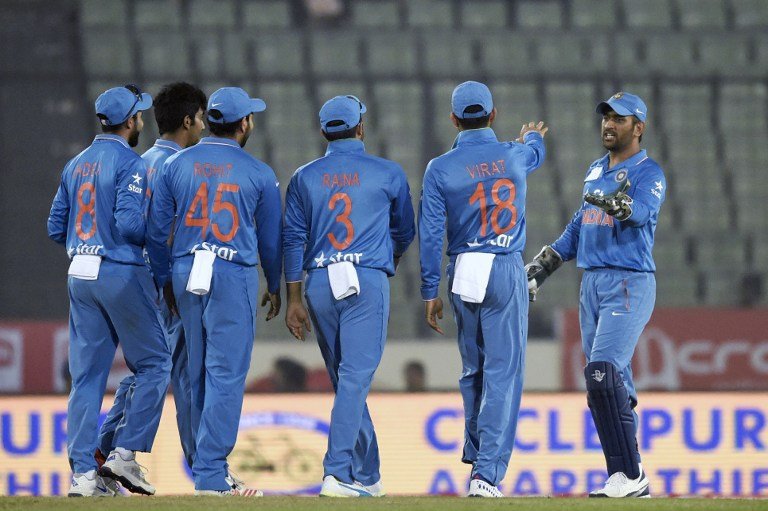 India will be up against New Zealand in their opening match in Nagpur on March 15.
"Let's not say it's happening in India so it belongs to us. Especially in the shorter formats, the difference becomes smaller and smaller. Every team has a chance, if we play to our potential and execute our plans then we definitely have a chance."
Dhoni said it was a big relief for him to see that the young duo of Jasprit Bumrah and Hardik Pandya have managed to gel with the team along with comeback veteran Ashish Nehra.
"Definitely, I feel happy, it's a big relief. It's a relief to have death bowlers. 99 per cent of the time I know who's bowling the death. The job becomes easy. The whole bowling department is doing well. I don't have to put a lot of effort."
On the preparation front, the buildup to India's successful campaign in winning the 2011 World Cup may be different but expectations are the same, said World Cup winning Indian skipper.
"Frankly it's the difficult to remember the 2011 World Cup. When it comes to expectations, I don't think it's any lesser than in 2011.
It's difficult to remember the preparations we went through before the 2011 World Cup but as far as this preparation is concerned, we have had a perfect scenario.
"We won the Australia series, the bilateral series with Sri Lanka, than winning a tournament like Asia Cup, we are looking right on track. Fitness will be one of the concerns. Because of fitness you may lose one of the first XI. Unless it's a ball hit injury or like that, we will be quite happy," he said.
Feature image source: PTI