West Indies were hurtling towards another heavy defeat when bad weather offered them a lifeline, washing out most of the fourth day of the second test against India in Jamaica on Tuesday.
Starting the second innings with a deficit of 304 runs, the home team collapsed to 48 for four at Sabina Park in Kingston, another dismal performance that retired batting great Viv Richards described as "a little bit kindergartenish at times".
Only 15.5 overs were bowled before lunch after a late start caused by intermittent drizzle, and heavy rain throughout the afternoon prevented further play.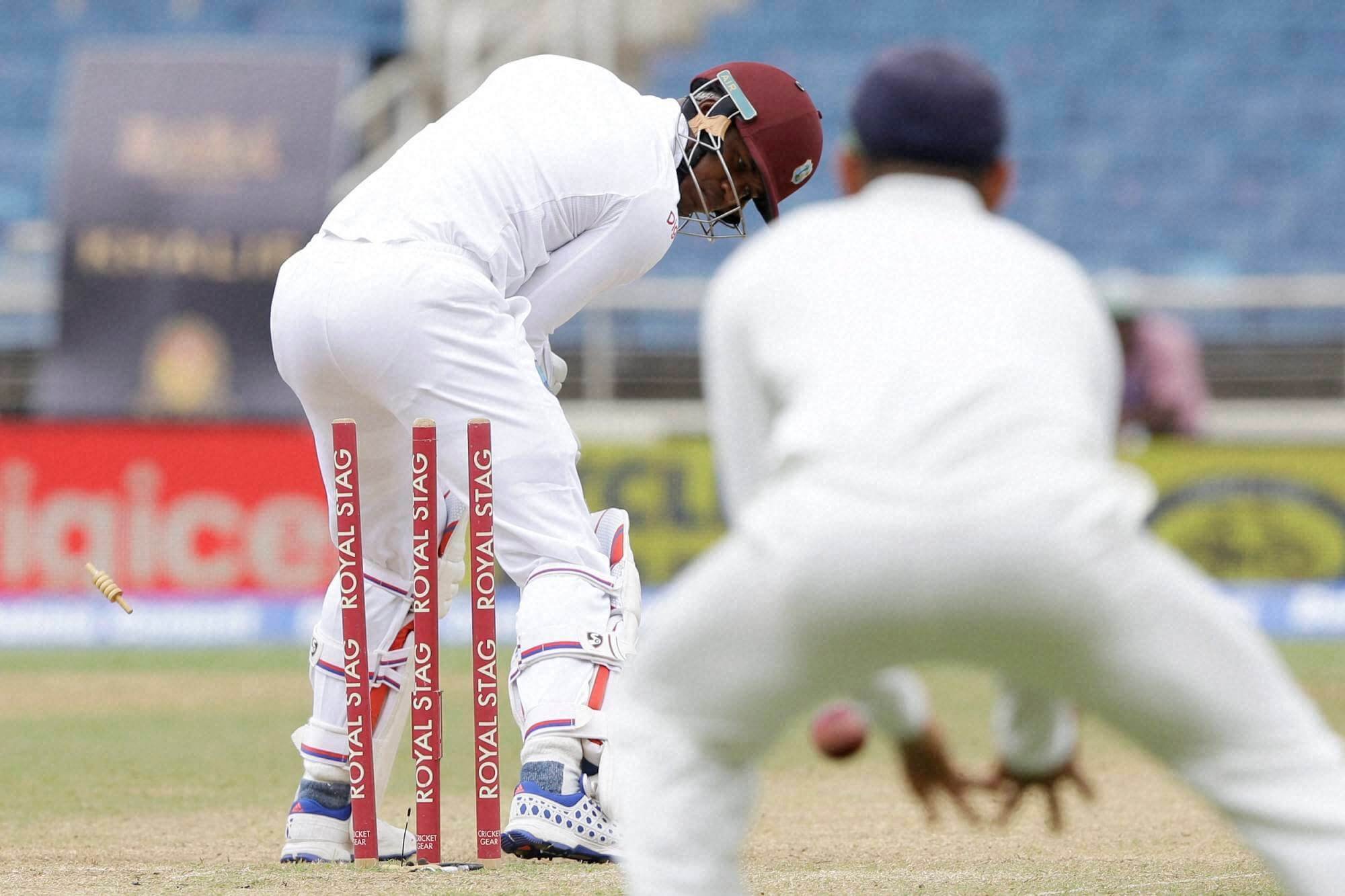 With a forecast for mainly fine weather on Wednesday, the Windies look like going 2-0 down in the four-test series unless they can somehow survive three full sessions without losing six wickets.
The crushing defeat in the first match in Antigua meant the hosts had lost seven out of eight tests, drawing the other game.
It took less than three overs on Tuesday for the rot to set in as opener Rajendra Chandrika continued his miserable series, bowled by paceman Ishant Sharma for one, the ball striking the batsman's elbow and deflecting on to the stumps.
Fellow opener Kraigg Brathwaite was next to fall for 23 when he skied a short ball from leg-spinner Amit Mishra to mid-wicket.
Marlon Samuels then went for a duck, clean bowled by paceman Mohammed Shami, the ball keeping lower than the batsman was expecting and striking his off stump.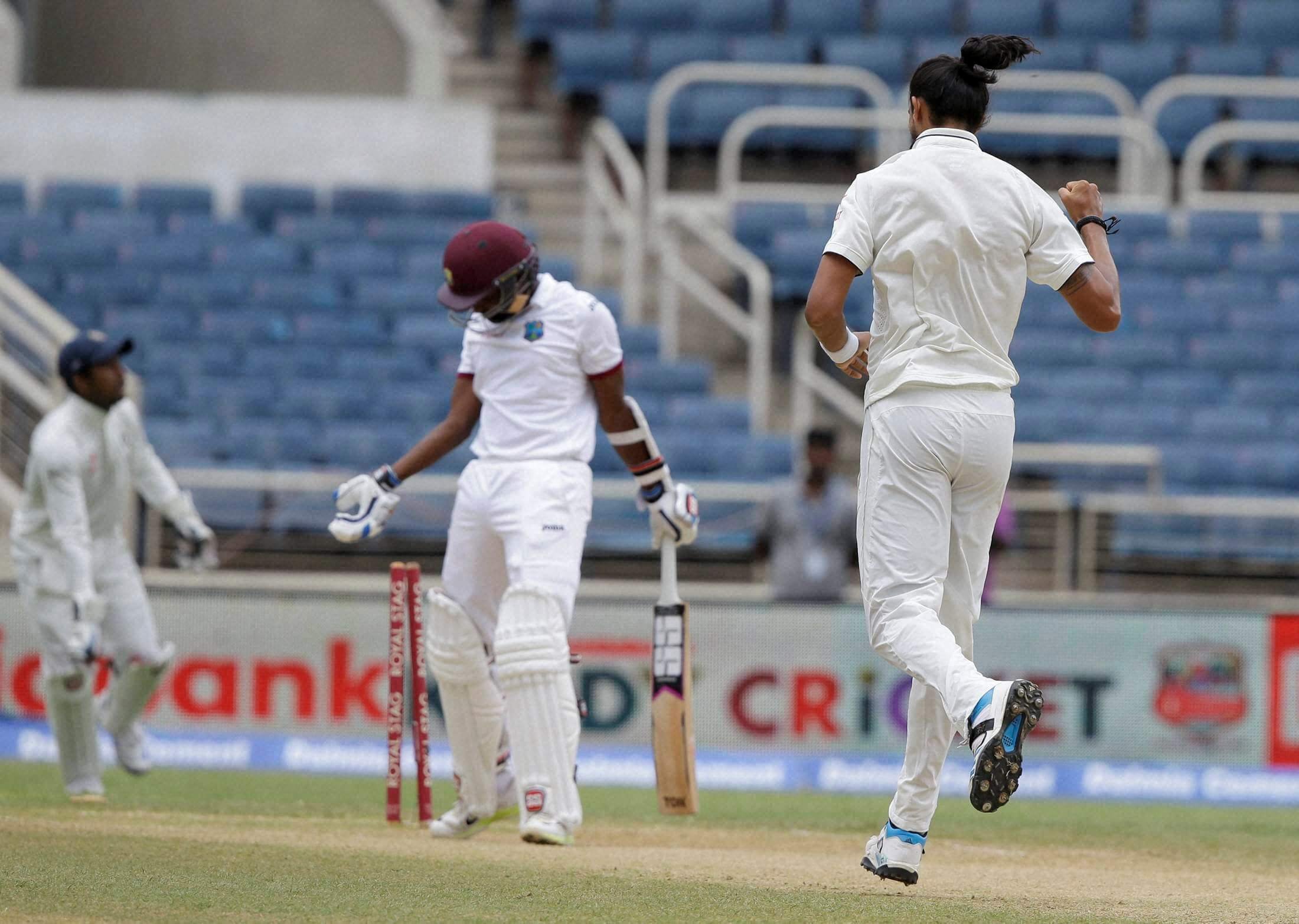 Shami then picked up another scalp with what proved to be the last ball of the day when Darren Bravo (20), who had looked shaky from the start, fended a short, rising ball to third slip.
It was Bravo's fourth cheap dismissal in the series. He has made 41 runs in four knocks.
"That looks a very soft dismissal to me," said Richards while commentating on television.
"For a top class batsman that's weak, very, very weak. Darren Bravo may have to rethink exactly how he'd like to play especially having not been successful against the quicks over the years."
Richards, who retired with an average of more than 50, then became more general in his observations of West Indian batting.
Saying he did not want to sound unduly negative but could not sugar-coat things, he said: "You cannot be served up sardines and (have) someone saying it's caviar.
"Some of the deliveries that got some of these guys out, it looked a little bit kindergartenish at times."