Russian tennis star Maria Sharapova's tense admission that she failed a dope test at the Australian Open shone a spotlight on Meldonium, added to the World Anti-Doping Agency's banned list this year.
Sharapova said on Monday she had taken the drug on medical advice since 2006 under the name mildronate for a variety of symptoms.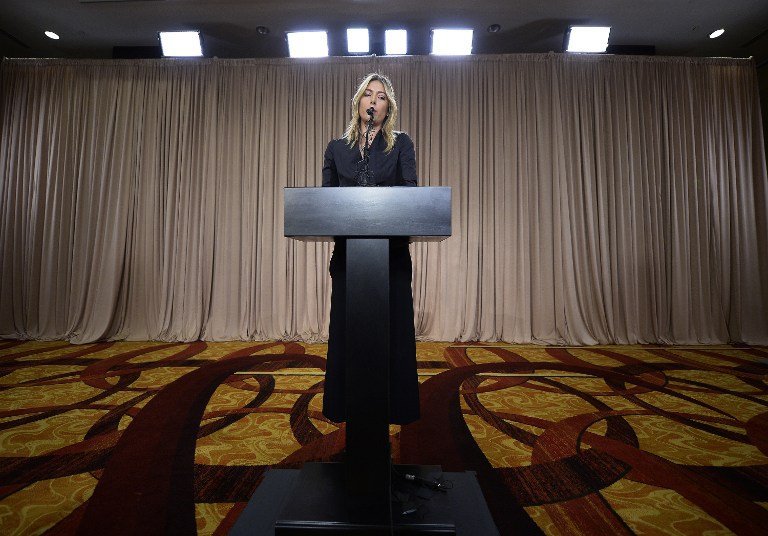 Although she said she took it for health reasons, and not as a performance enhancer, she became the most high-profile athlete to test positive for the drug used to treat ischemia, a lack of blood flow to parts of the body.
The drug is manufactured in Latvia and prescribed to treat heart disease, although it is not approved by US regulators.
The increase in blood flow it produces could improve endurance and recovery time after exercise and WADA moved it from the "monitored" to the "prohibited" drugs list "because of evidence of its use by athletes with the intention of enhancing performance," the anti-doping body said in a statement.
The ban approved last September came into effect on January 1.
Before Sharapova's shock announcement in Los Angeles, Olympic gold medalist ice dancer Ekaterina Bobrova confirmed she had tested positive for Meldonium at the European Championships in January.
Ukrainian biathletes Artem Tyshchenko and Olga Abramova have also tested positive, Abramova saying she had been prescribed the drug for heart trouble.
This month reports surfaced that Endeshaw Negesse, the Ethiopian winner of last year's Tokyo Marathon, had tested positive for the drug.
In February, Sweden's Ethiopian born Abebe Aregawi, the 2013 women's 1500m world champion was provisionally suspended for a failed test.