The inquest has already begun. A 5-member committee headed by Abhinav Bindra has been set-up to probe the poor performance of India's shooting contingent at Rio Olympics. Others sports will do the same (while we are talking about it) and then slowly sink without a trace.
While the term 'probe' maybe be excessively harsh, we don't need a Piers Morgan to tell us that India's Olympic campaign was disappointing.
The performances across disciplines were far below normal and to make things worse, at the Olympics, that is the normal for India. In the lead-up to the Games, many Indians won medals at several big tournaments, some had rankings that commanded respect and others spent lakhs to improve, but none of it translated into performance at the Olympics.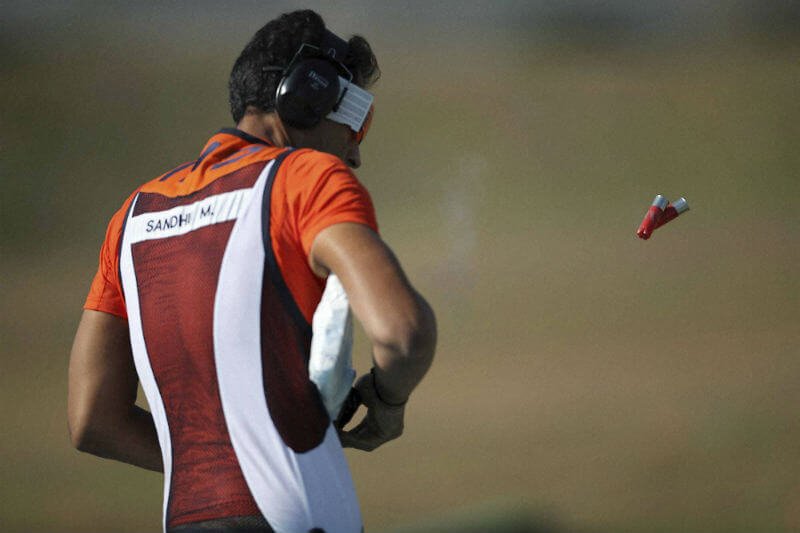 This is not to say that our athletes don't have talent or skill — rather this is to ask a simple question: what happens to all that skill and talent at the Olympics?
Former world number 16 Aparna Popat believes that identifying why this happens is the key to improving our performance at the Olympics and other big events.
"We really have to understand why most of our athletes defy prediction. You know that an Usain Bolt or a Michael Phelps will get to the final but how many Indian athletes are sure shots? We can predict that Saina will get to at least the quarters of every event she plays, we can say that for Sania too, but how many others? The list is too short," Popat said.
The 'Target Olympic Podium (TOP) Scheme' created by the Ministry of Youth Affairs and Sports' aimed to provide customised training to athletes participating in the Rio Olympics and for that purpose financial assistance ranging between Rs 30 to 150 lakh was sanctioned for each athlete. That is good money — enough to allow you to get better, certainly enough to ensure you don't get worse. But our athletes did.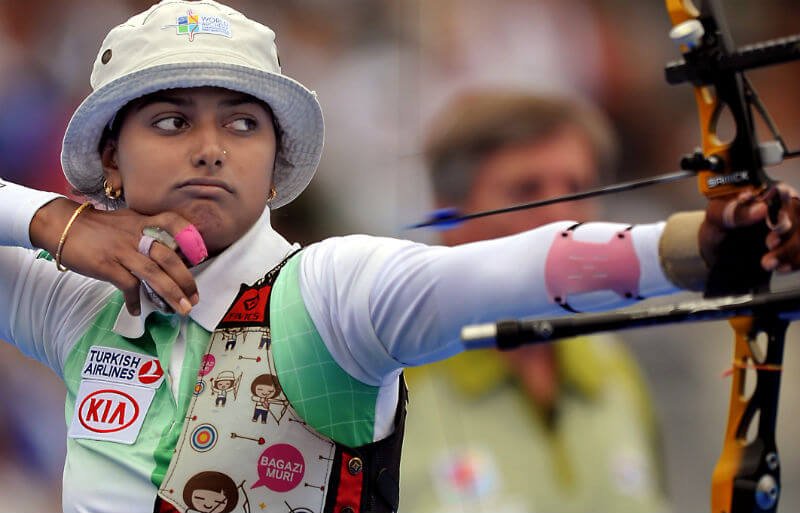 Popat, who is also a two-time Olympian, feels India's biggest bugbear is that there is no consistency in our performance.
"We have to ensure that even our lowest point is good enough to get us into a medal position. There are many things that go wrong but if you can ensure that your worst is still good enough, then that is when you have a chance. In India's case, we have shooters who won the World Championship or were former World No 1s or boxers who had very high rankings and some of our wrestlers have done very well as well, but what happened to them?", wondered Popat.
In fact, for the world, the Olympics are an occasion to raise performance levels. For Indians, on the other hand, it seems like a low point. Does the occasion get to the them or do they not have the mental strength to beat the best on the biggest stage there is?
Shiva Thapa, who went into the Olympics as the world's third best Bantamweight boxer, crashed out in the first round. He was so thoroughly out-boxed by his Cuban opponent Robeisy Ramirez that one wouldn't believe that Thapa was ranked third in the world. It seemed easy and the rankings seemed like just another number.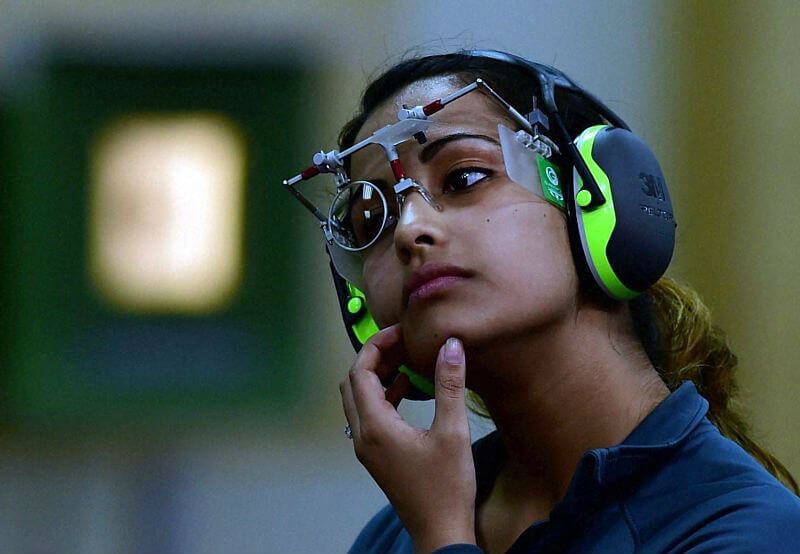 When ScoopWhoop spoke to him, Thapa didn't make any excuses.
"The Olympics is a completely different level. I can't tell you exactly why it happens that we win medals at World Cups and Championships and then not at the Olympics. But, yes, the hype of the Olympics gets to you. You see the cameras, the groups of journalists and the scale of the event and you're not used to it. 
"I think people should know about us not just 2-3 months before the Olympics, but even in the four years between. That's how we will get used to the attention and it will help us not get unnerved and anxious at the Olympics. When we train or compete at any other place but the Olympics, there's no pressure, no cameras, no live TV, no limelight and no expectation. So maybe consistent coverage will help us avoid this," he said. 
He may have a point. Badminton is one non-cricket sport that doesn't have this problem any more. All the major tournaments get covered on TV and people have a good idea of what our players are doing on the circuit. But how many of us have watched our shooters or boxers or wrestlers before the Olympics? We only hear about them if they win — but otherwise, there is no criticism; there is no attention. They could walk among us and we wouldn't know.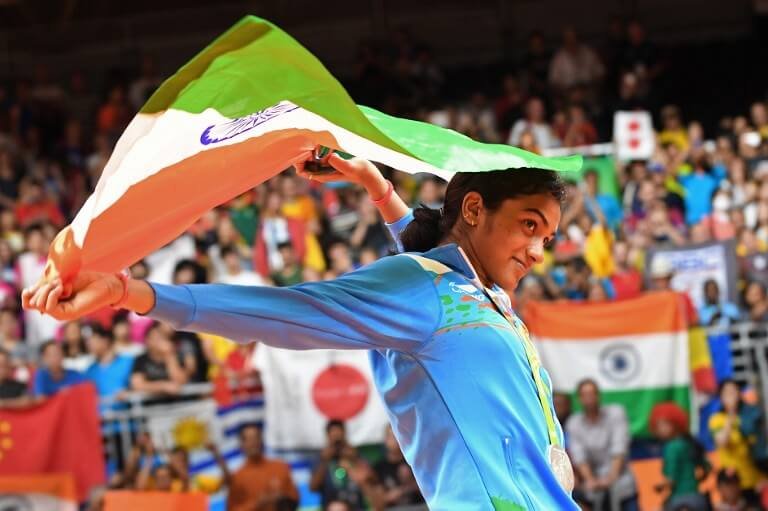 In India, until the point you prove yourself, there's very little incentive. The public won't notice you and neither will the government. When someone you don't know suddenly comes up to you and asks you, 'What is your aim at the Olympics?,' what is your answer likely to be? Can you really say that you are not going to go for gold?
The journey from obscurity to having a nation follow your every move can be exhilarating, yet unnerving at the same time. But some like skeet shooter Mairaj Ahmad Khan, 40, reveled in the moment.
"I don't know about Olympic pressure – my coach had one advice, to cut all the hype about the Olympics out. Treat it as any training round – one shot, one point. That's what I did. But he was good at teaching me that. I think it's 80% technique, 10% mental preparation and 10% physical fitness for shooters," Mairaj, who finished tied 5th, told ScoopWhoop.
The big gap seems to be mental conditioning. Not training, equipment or even coaches. Yes, the administration of certain sports can be better, but to see India falter in shooting, wrestling, boxing and archery was a big downer.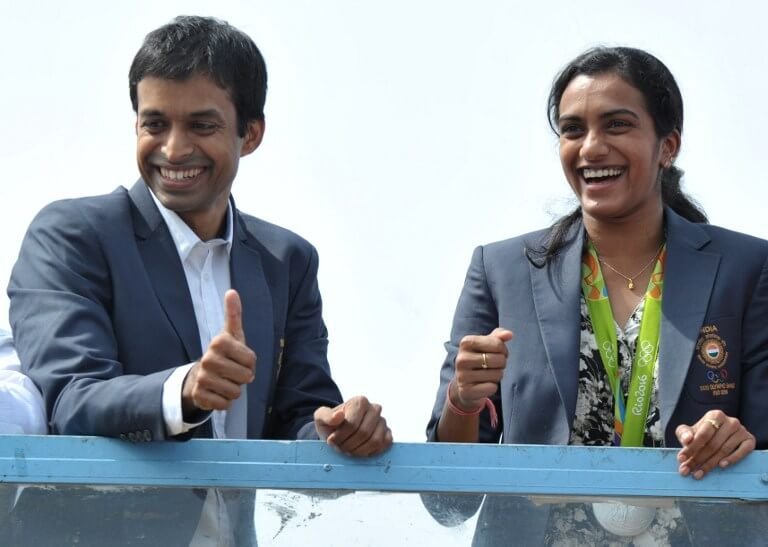 National badminton coach Pullela Gopichand came up with various techniques to help rid Sindhu of her shy mentality — it even included drills where she was told to shout loudly after each point she won. Some of the Indian cricket team's finest moments came when they had mental conditioning coach Paddy Upton as part of the setup.
"To don a winning mental state is vital. For that one has to learn to manipulate one's own mental state. The actors do it very well to give a realistic shot. This applies to all of us," Athens silver medallist Rajyavardhan Rathore once said. 
Right now, many of the Indian athletes do things their own way. It works for some but as we have seen, mostly it doesn't. But a psychologist has a proper method to it. There are proven techniques that they fall back on and sometimes they allow athletes to come up with a method that treats pressure as a very normal, everyday thing — not something unfamiliar; not something that they feel once in four years.
But until that happens many of our athletes will continue to fear the Olympics, and as long as fear is part of their preparation, success will forever remain fleeting.