The last time Puran Singh, 50, visited a hospital was more than thirty years ago. It was to collect his father's body. "He died of malaria," says Singh, who has been living under the Nehru Place metro station in New Delhi for more than two years. A folded cardboard box acts as his bed, a small pile of clothes lie next to it. "This is a temporary arrangement," he says. On Tuesday, Singh's body is burning with fever, but he has no intentions of visiting a government health clinic. 
"I don't trust government people. So what if it's chikungunya, we are used to it," says Singh.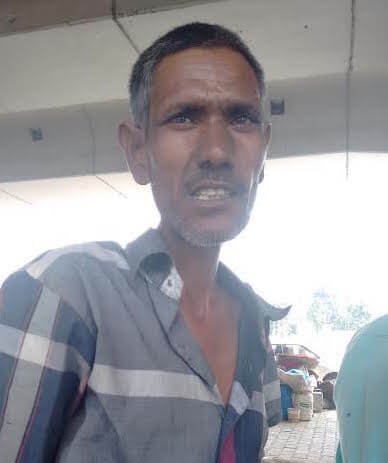 In the past two weeks, some of the major cities of the nation have reported a surge in the number of reported cases of dengue and chikungunya. In the capital itself 1,070 new cases of chikungunya were reported last week, taking the toll to 3,695. The number of dengue cases has shot up too. It stands at 1,692 now with 314 new cases reported by Delhi municipal corporations in the past week.
Singh and close to 2,50,000 other homeless people living on the streets of Delhi are most vulnerable to both these vector borne diseases. "Homeless people tend to be more susceptible to such diseases because of obvious reasons. They are easy prey to mosquito bites, they are surrounded by potential breeding grounds of mosquitoes. However, most homeless people choose not to approach hospitals or government medical centres because they fear they will be persecuted because they don't have valid documents," says Dr Rommel Tickkoo, senior consultant, internal medicine at Saket's Max Hospital.
Sumitra Devi, 35 who lives on a stretch of pavement near Govindpuri fish market in south Delhi, has been suffering from fever and joint pains for the past three weeks. "I wasn't worried much but one of the Didis who shares the pavement said that it might be something serious. It could be chikungunya," says Sumitra. 
For the past one week, workers from SDMC have been regularly fogging the area. Yet, Sumitra claims that members of fifteen other families who live on that stretch of pavement, have been regularly falling sick. "Some people from the government came and gave me these medicines," says Sumitra holding up a strip of tablets called Mypar 500.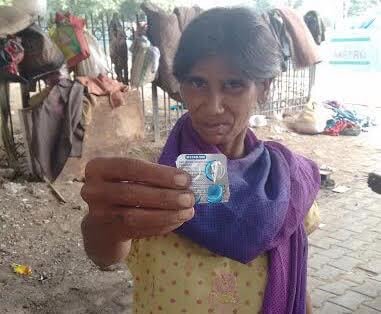 Dr S Chandra, EMS officer/medevac specialist in East West Medical Centre, Golf Links told ScoopWhoop News that mild analgesics (painkiller) and antipyretics (fever reducer) like Mypar are hardly the ideal drug to prescribe for chikungunya or dengue. "More than anything else, why are these people being prescribed these medicines without a proper tests," asks Dr S Chandra.
When ScoopWhoop News approached Mukesh Yadav, spokesperson of South Delhi Municipal Corporation, he claimed the SDMC is only responsible for keeping the environment "mosquito free". 
"We don't provide medicine to patients. That's the government's job. We send people to fog localities regularly," says Mukesh Yadav. Despite repeated requests, AAP spokesperson Nagendra Sharma refused to speak with us.
At the spartan confines of the Govindpuri night shelter, caretaker SH Siddiqui insists that the government has been "negligent" when it comes to dealing with chikugunya patients of the area. "We have so many people living on streets in this particular area. Even a conservative estimate will be put the number to more than 200. Out of them only 20 regularly stay at our shelter. Of these 20, we have two people who are sick but we are not sure if its chikungunya or dengue. They keep telling us how their friends are being hospitalised regularly," says Siddiqui.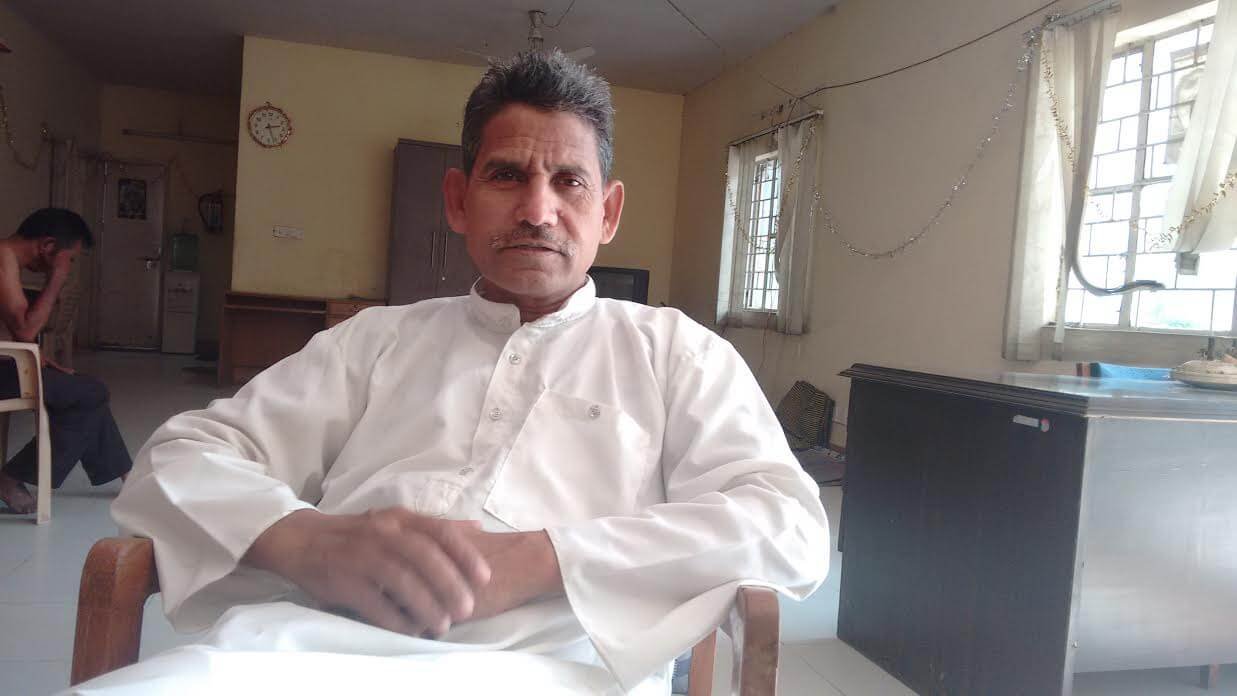 Apparently, even regular fogging hasn't been able to reduce the mosquito menace in most areas. At the Ran Basera (night shelter) near Meena Bazar in the Jama Masjid area, there has been a surge of vector-borne diseases in the last two weeks. "Every day there is a new case of chikungunya or dengue reported. Since most of these homeless people don't come to us, we seek them out and help them on our own accord. The government hasn't done anything for them," says Nitesh, who runs the shelter. 
Siddiqui, who runs the Govindpuri shelter, feels that the government needs a "wake-up call".  "I don't know how effective fogging will be here. A year and half ago, when Kejriwal assumed power, he would visit these shelters every night. What happened now?" asks Siddiqui.