India's greatest archery hope Deepika Kumari failed to deliver when it mattered the most and then blamed it on the windy conditions after the team went down 4-5 to Russia in the quarterfinals of the women's recurve competition.
After the two teams were tied at 4-4, having won two sets each, the Russian trio of Tuiana Dashidorzhieva, Ksenia Perova and Inna Stepanova held their nerves in the shoot-off winning it by 25-23 margin.
The Korean women's team remained invincible by annexing their eighth successive Olympic gold when they defeated Russia 5-1 in the final held for the first time under floodlights.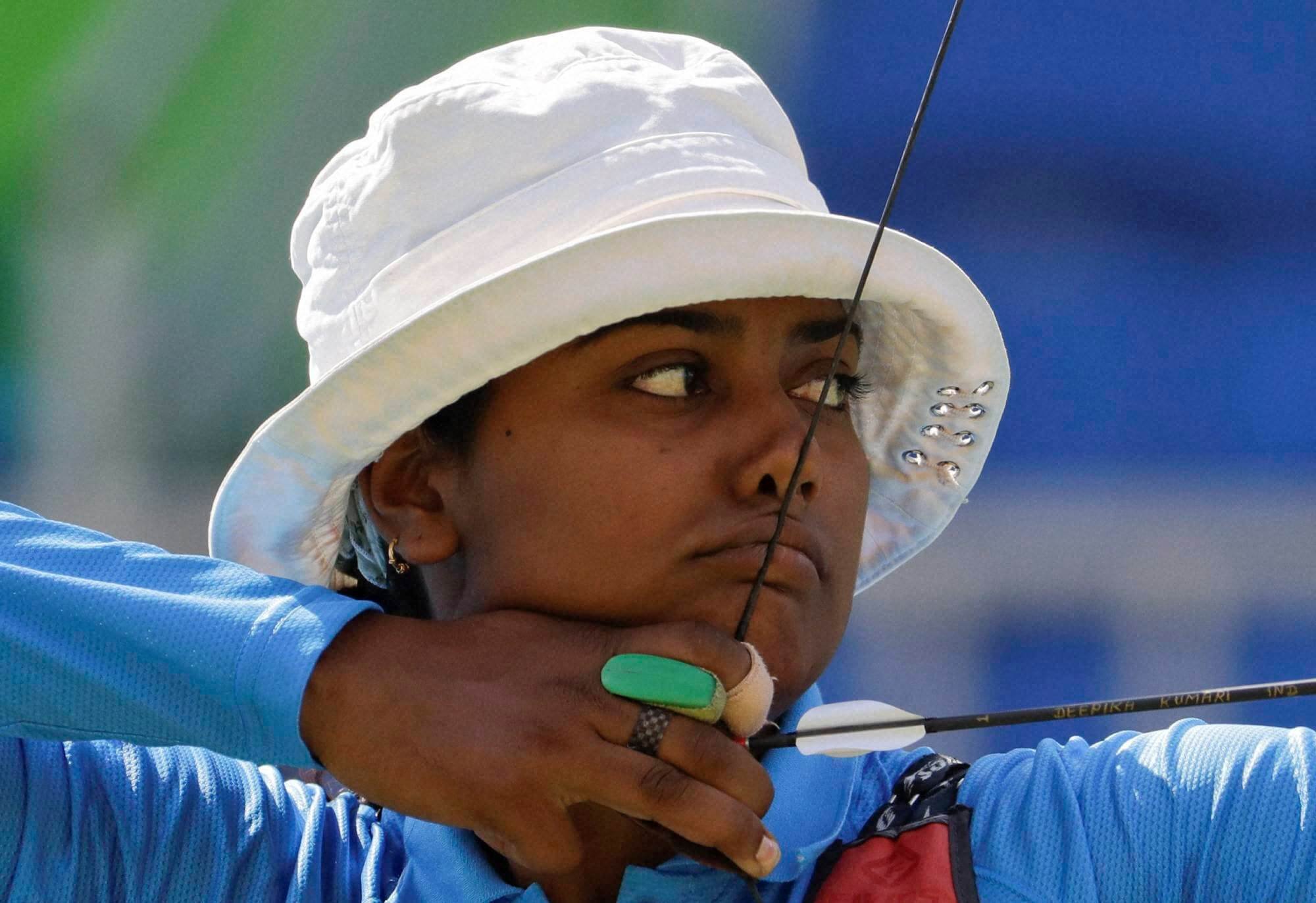 Korean have never lost a gold medal match since the inception in Seoul.
Deepika, whose form has been the worst of three Indian archers in the fray, needed to shoot a perfect 10 in the final shot but the highly rated Jharkhand archer could only manage an 8 under floodlights at the Sambodromo arena.
Strong southern winds of about 37 km/h at the historical Samba Street made matters worse for both the teams but it was the Indians who were affected the most to finish sixth.
"We tried our best, and all of us gave 100 per cent but it's really disappointing to lose this way, once again. It was very windy was kind of blowing away us," Deepika said blaming it on the wind.
"We tried our level best and were shooting confidently but somehow we missed the crucial points. It was simply our not day. It was a close match and could have gone either away. It's very hard to digest the loss. The wind was blowing our equipment away and was difficult to target the centre," Deepika reasoned.
It was mainly because of Laishram Bombayla Devi that India gave a stiff competition to the Russian girls.
After her third consecutive Games appearance, Bombayla said, "This two-point loss in the shoot-off will continue to haunt us in future.
Feature image source: AFP