Wing Commander Pooja Thakur has taken the Indian Air Force (IAF) to court after she was denied Permanent Commission, calling the decision "biased, discriminatory, arbitrary and unreasonable", reports CNN News18. 
"Armed Forces Tribunal has admitted the matter and has sought IAF's response within four weeks," said Thakur's Lawyer, Sudhanshu Pandey speaking to ANI.
Pooja Thakur is the same woman who led Guard of Honour during US President Barrack Obama's India visit in 2015. She was also the first woman to ever do so in India.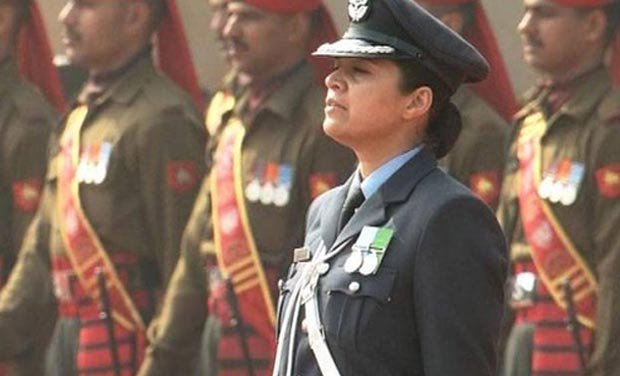 Thakur's lawyer also adds that, "IAF says Pooja Thakur was offered permanent commission in 2012, she declined it then & now no new offer can be given," reports ANI.
While Thakur, who joined the Indian Air Force in 2000 has termed the decision "biased, discriminatory, arbitrary and unreasonable", senior officials in the Air Forces have clearly denied any sexism or discrimination in the decision.
Wing Commander Praful Bakshi speaking to CNN News18 said, "There is no question of anybody being denied or selected. IAF selects an officer through a selection panel. IAF is not a rozgar yojana. There is no gender bias in Air Force. She has commanded a Guard of Honour does not mean that she qualifies for Permanent Commission. There are many yardsticks based on which a selection is done,"
This news may be perceived by many as a step backwards, after the induction of three women flying cadets into the IAF. 
Recently, Defence Minister Manohar Parikkar also hinted at the possibility of an All-women battalion in India, and of the possibility of women in submarines and the National Defence Academy. 
(Feature Image Source: PTI)