The national capital on Sunday continued to reel under the chikungunya outbreak, its worst in the last six years, even as Chief Minister Arvind Kejriwal made a fervent appeal to all to shun politics and jointly tackle the menace of vector-borne diseases on a war-footing. 
Dengue and chikungunya complications have claimed at least 33 lives this season and affected over 2,800 people. 
Kejriwal, who on Sunday returned from Bengaluru after a throat surgery, in a brief video message, made a plea to "set aside politics" and "declare an all-out war against the mosquito menace". "Mosquitoes don't know who belongs to which party. Leaving politics behind, all should come together to fight the menace. We kept on saying MCD did not perform its duties. But since it has not, let's do it together. Let us all work together," he said. 
A visibly feeble Kejriwal said he has ordered procurement of as many fogging machines needed to battle out this crisis. 
Earlier on Sunday, Lt Governor Najeeb Jung visited several hospitals across the city to take stock of their preparedness in dealing with the rising number of chikungunya and dengue cases in the national capital, and stressed on "special attention" to the elderly. 
His visit came a day after the AAP government accused him of adopting a "casual approach" in dealing with the health crisis in the city. 
Meanwhile, Delhi government on Sunday launched a mass awareness drive to motivate people to clear out stagnant water in residential and public building premises, even as the city continued to battle rising cases of chikungunya and dengue.
Aedes aegypti mosquitoes breed in clear water and flower pots, coolers, tyres and bird feeders and other utensils are common places where breeding is found. But, amid call for eschewing politics to fight this health crisis together, the debate over whether chikungunya can lead to death today assume a bit of a political colour.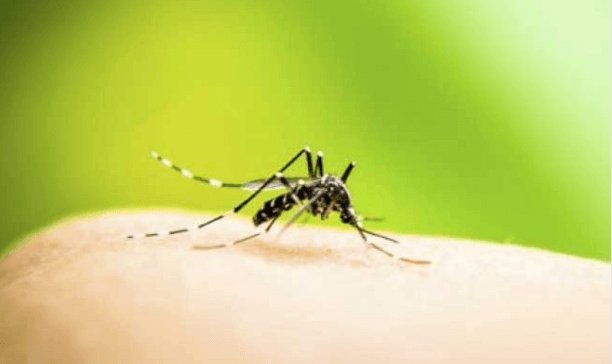 Delhi Congress chief Ajay Maken said city Health Minister Satyendar Jain's statement that people cannot die of chikungunya "shows his insensitivity and ignorance". Jain has been reiterating that "as per medical literature chikungunya cannot cause death," and accused media of spreading panic. 
"According to the 2015 report of WHO (World Health Organisation), 191 people in North America and South America had died of chikungunya," Maken said. 
According to municipal figures, the current outbreak of chikungunya is the worst in the last six years. "In 2011, the total number of cases for chikungunya was 107, 6 (in 2012), 18 (2013), 8 (2014) and 64 last year. No deaths were recorded in these five years," a civic official told PTI. Health experts say the sudden "upsurge" of the disease this year could be a result of "evolution" of the viral strain.
(Feature image source: PTI)