While we're no experts in moving on from a bad relationship, we can definitely assure you what's NOT the way to deal with it. Like, reaching out to wedding photographers asking for a full refund for your photoshoot with your ex-partner four years back will not help. Yes, we were confused too, but this is precisely what happened.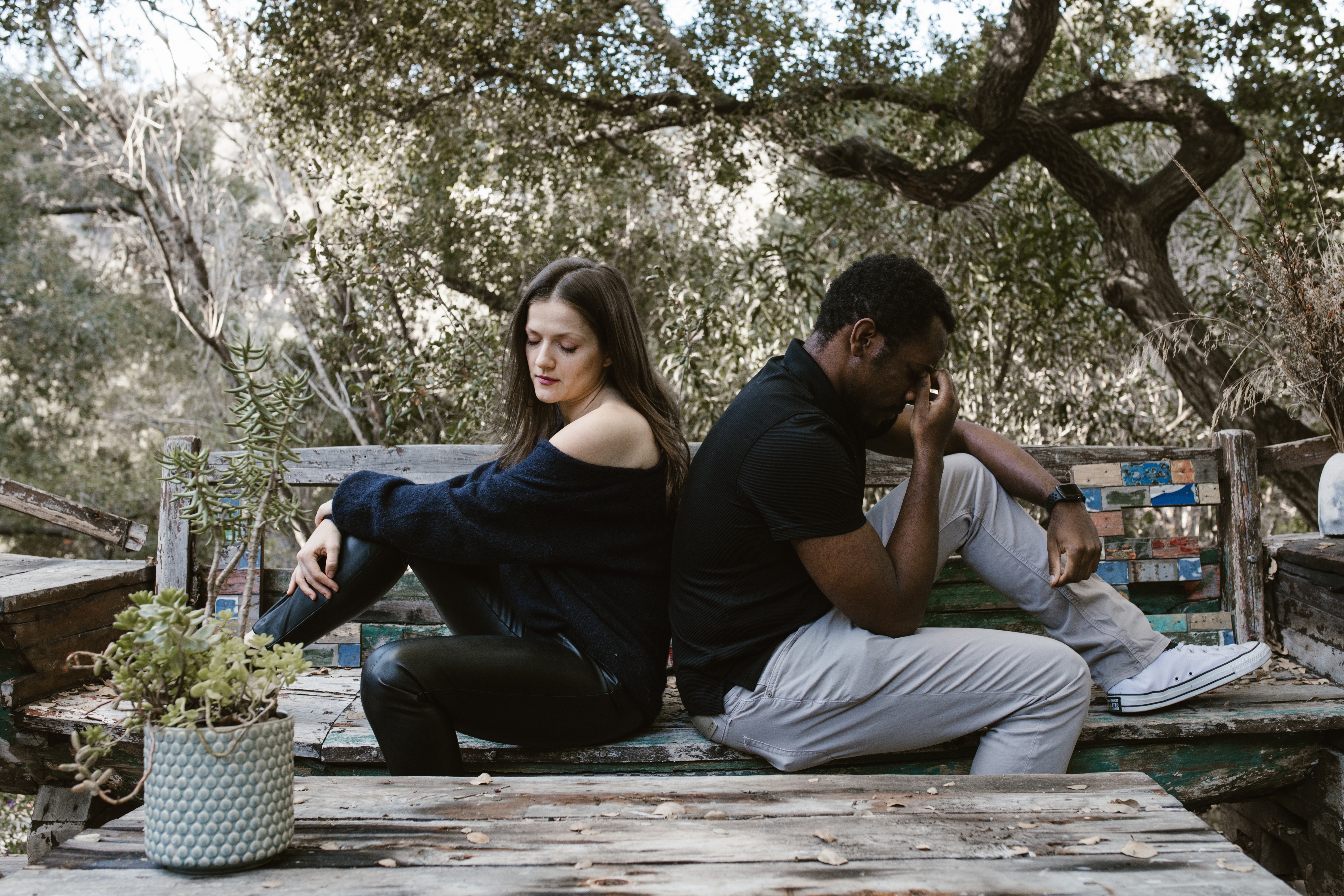 Recently, a woman re-connected with the photographer who did a photo shoot for her 2019 wedding in Durban on WhatsApp. Initially, she introduced herself and then went on to ask for a full refund for his service, citing 'divorce.'
"You did a wonderful job on them, but they went to waste as we are now divorced. I will need a refund of the amount we paid you because we don't need them anymore," she said.
Perplexed and shaken by the absurdity of the request, the photographer named Romeo first thought it was a prank. Eventually, he realised the woman was being serious.
"I swear my life is a movie…", he tweeted from his handle LanceRomeoPhotography (@LanceRomeo) as he shared screenshots of the exchange. Take a look: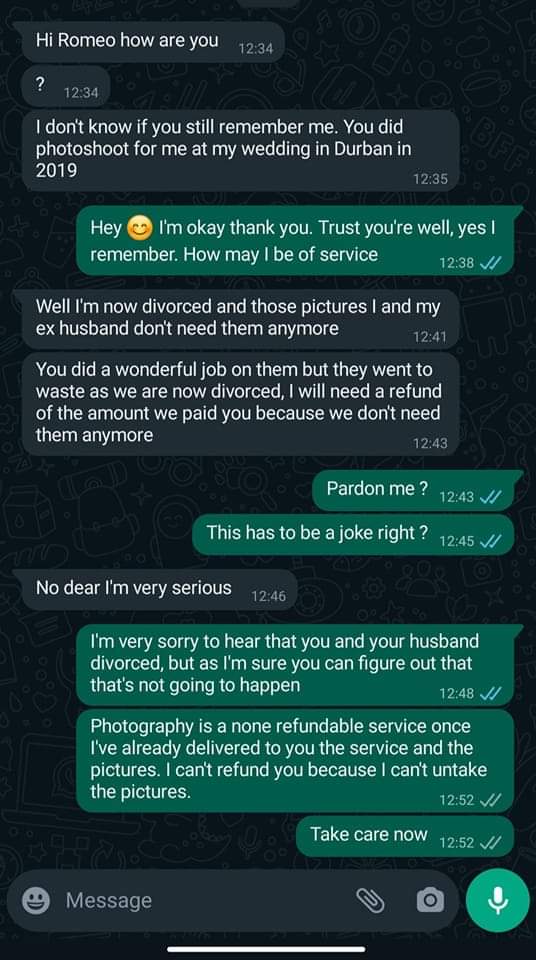 He later also shared more screenshots of the ensuing conversation. The woman texted, "I'm entitled to demand a refund as I'm no longer in need of your pictures." Romeo then assured her in CAPITAL LETTERS that she wouldn't be getting any refund and that it was embarrassing on her part to make such a request, that too four years later.
She then informed him she had forwarded everything to her lawyers and that he'd be hearing from them soon.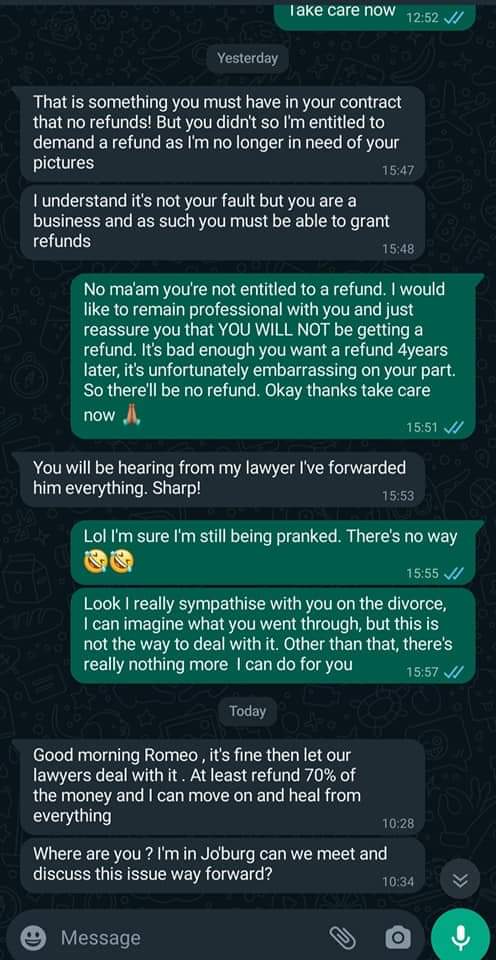 The following day, she asked if they could meet in person and discuss the way forward. She even mentioned they could be done if he refunded at least 70% of the money he charged.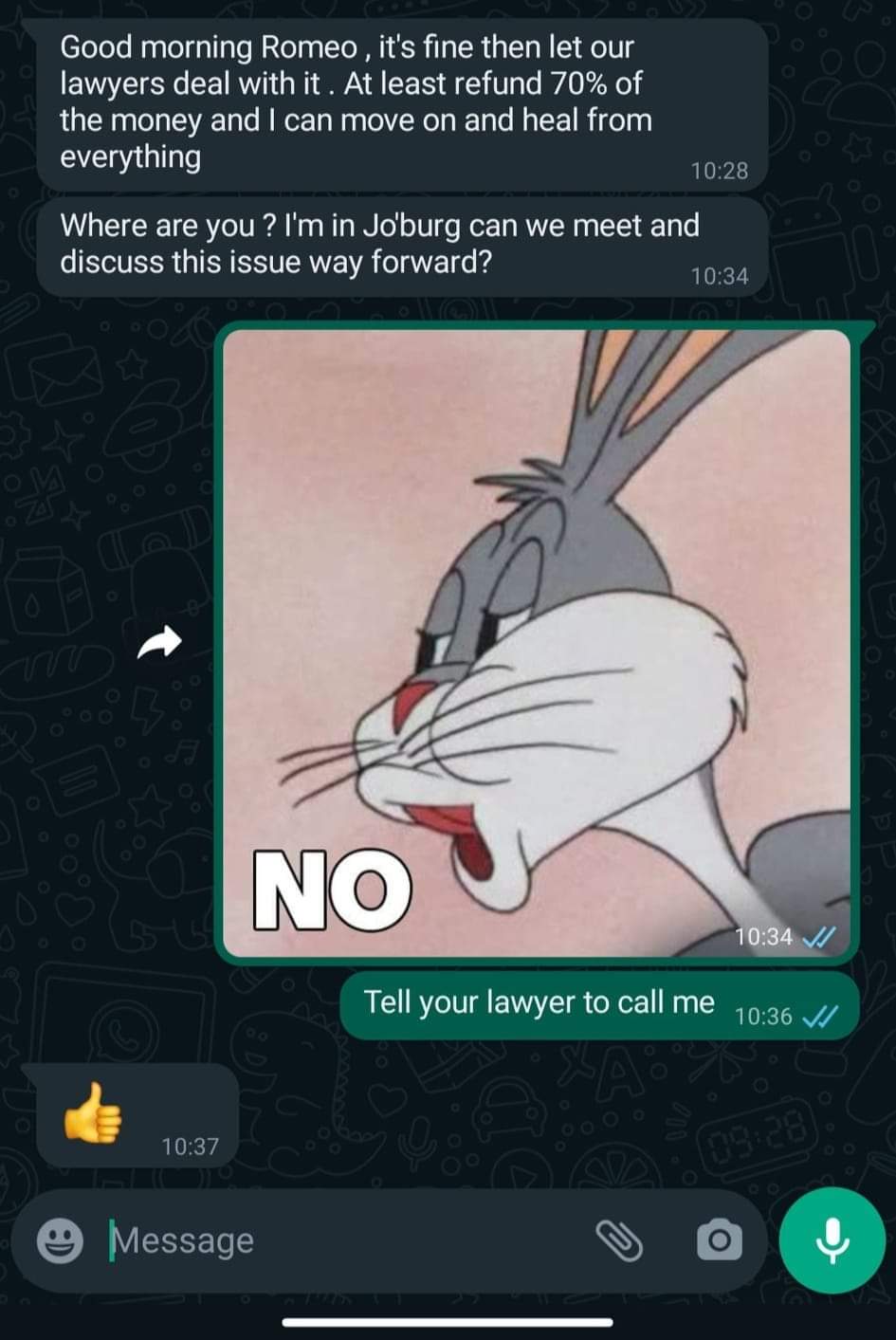 After the screenshots went viral, on popular request, Romeo made a video describing the entirety of the incident. He even shared an uncanny anecdote from the wedding day. Take a look:
Later, her former husband also reached out. He had come to know about the incident through news articles. He apologised on her behalf.
Given the absurdity of the incident, the tweets blew up. People are in splits. Here's how they are reacting:
Well! People are weird or alarmingly entitled.
Also Read: This Man Once Locked His Head Inside A Cage To Quit Smoking