When Shakira said, 'I'm on tonight, you know my hips don't lie', while shimmying her booty, we didn't know the singer was showing us the way to release our 'trauma'. Even Nora Fatehi must be doing the same while twerking in the song, Garmi. Well, this stupid thought popped in my head after listening a podcast on Twitter.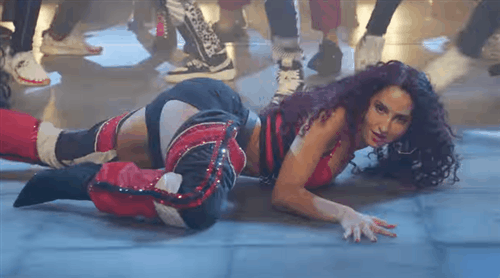 A woman has claimed that we store emotions in our hips. And when we twerk, shake, shimmy, or perform any kind of hip movement in the dance, we are letting our trauma go away. WTF, right? Her video has gone viral.
The clip posted by a Twitter user, @prenkuchan, begins with the woman discussing that twerking is a "spiritual practice". "Shaking is such a primal practice of releasing trauma and somatic blockages and emotions through our body especially our hips, our hips is now we know is where we store emotions (sic)," she says.
Talking about twerking, the woman adds, "When you are bending your knees, you're crouching on the floor, you're connecting to earth, you're connecting to womb, you're restoring your energy (sic)."
While the woman is making such claims, the host nods.
Watch the full video here:
Let's see how netizens are reacting to it:
BRB, I am going to take twerking classes now! Oh wait, no I am not. This is just plain stupidity.