With a bribery scandal enveloping Fédération Internationale de Football Association (FIFA) it might seem like a bad time for soccer's governing body to hold the Women's World Cup in Canada — even more so given indictments last week included top officials from the North American and Caribbean region on corruption charges.
But that isn't proving to be the case. Tickets for the month-long competition that starts on Saturday are selling quickly, TV audiences around the world are expected to be large, and the sponsors say they expect good exposure for their products.Some current and former players even say the scandal, which led to Sepp Blatter's resignation as FIFA president on Tuesday, has triggered more interest in the women's competition rather than casting a shadow.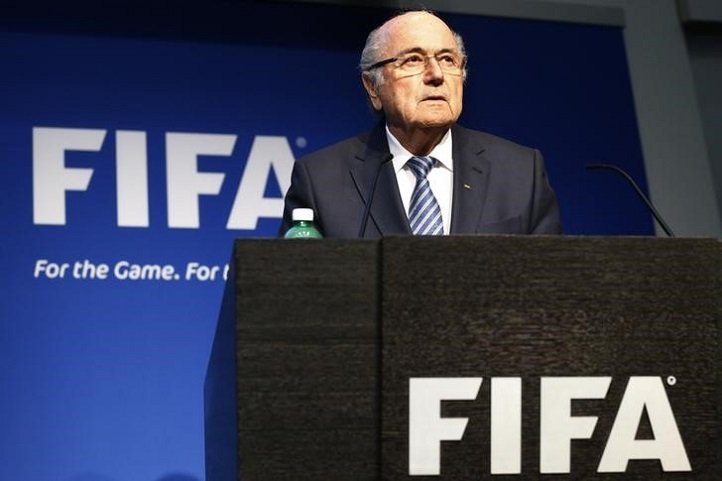 "We all love train wrecks," said former Canadian national team player Carrie Serwetnyk. "I think this World Cup is going to benefit from the scandal. It's going to drive more people into seats and it's going to create a bigger television audience, because people are curious about what's happening with FIFA."
One attraction is that the Women's World Cup is FIFA's mom-and-pop operation, meaning it is far less drenched in money than the men's game and therefore less likely to be tainted by illicit payments.
The opening match between Canada and China in Edmonton, is on track to record the largest attendance – 52,000 people – for any Canadian national team match in any sport, according to the Canadian Soccer Association. That is quite something in a country usually more obsessed with ice hockey.
The 24-team tournament has games spread across six cities and five time zones from Canada's Atlantic to Pacific coasts.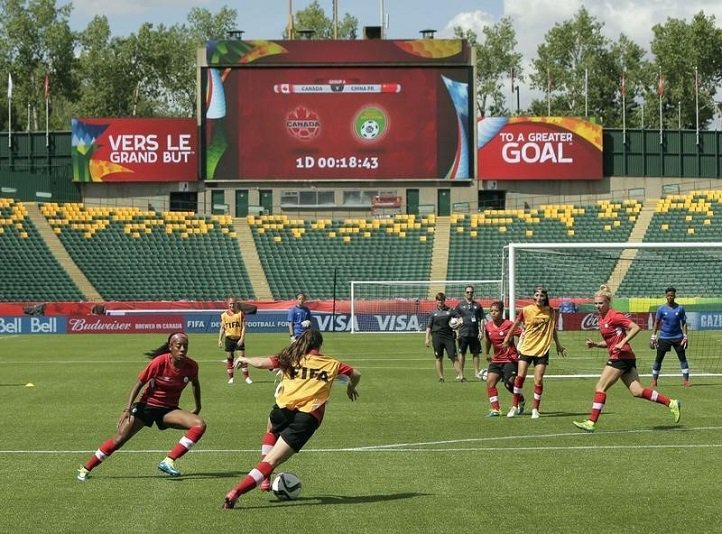 The final on July 5 sold out within 72 hours, all the U.S. team matches are selling out and more than 1.5 million fans are expected in total. That compares with 845,711 spectators at the last Women's World Cup in 2011 in Germany, which had fewer games.
"Ticket sales are going very, very fast across our country," said CSA General Secretary Peter Montopoli. "Due to demand in Montreal, we're opening up the upper bowl in Montreal's Olympic Stadium for Canada's third group stage match." That will nearly double the capacity for the game.
Some sponsors who shuddered as the scandal erupted last week and worsened this week are now quietly giddy at the attention."Bad press, good press, it's all press and draws attention to the event," said the representative of a major sponsor who spoke on condition of anonymity.Even practices and warm-ups games have drawn extra attention as the twists and turns in the scandal have unfolded in the past 10 days.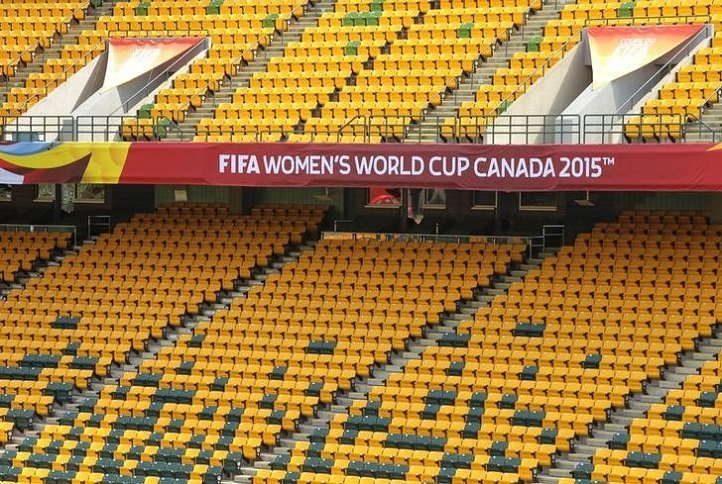 "There's a lot of talk about soccer right now. Perhaps, maybe, we'll get people to watch this amazing tournament," US player Heather O'Reilly told reporters in Winnipeg.
Some players said they wanted to see reforms in FIFA and more attention on developing women's soccer. "We're excited for FIFA to restructure and go forward with more transparent people at the head of it," said Meghan Klingenberg, also a player in the US team.
Playing for joy, not money
Blatter, who called himself a "godfather" to women's soccer, has shepherded growth in the women's game but has also been slammed for various comments about women over the years, including once suggesting female players consider wearing tighter shorts to help market the game.FIFA has been criticized for holding the Canadian tournament on artificial turf. Men play on grass, and dozens of players sued FIFA and the Canadian Soccer Association for discrimination, claiming artificial turf causes more injuries. The lawsuit was dropped in January.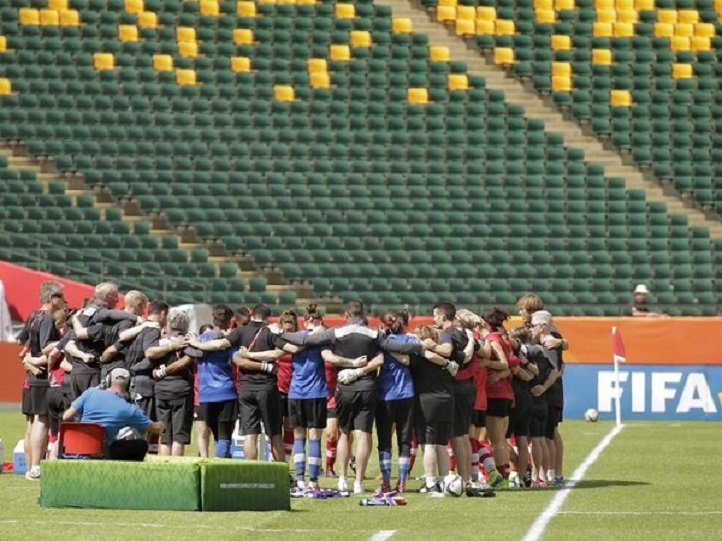 A FIFA spokeswoman declined to say if Blatter, who will remain president until a successor is elected, still planned to attend the women's final on July 5 in Vancouver.Female professional leagues scrape by and broadcasting rights are not hotly pursued in the women's game.The National Women's Soccer League in the U.S., the top level for professional players, shows most of its games on YouTube, bar a one-year deal with ESPN for some matches, and annual salaries top out at $40,000."The Women's World Cup is the best thing that could ever happen to FIFA right now," Canadian soccer Hall of Famer Serwetnyk said. "The players are not making a gazillion dollars. These women are playing for the joy of the game." In contrast, the men's English Premier League generated broadcast income of $569 million in 2013-14 and its most expensive player, Manchester United's Angel Di Maria, will earn $430,000 a week.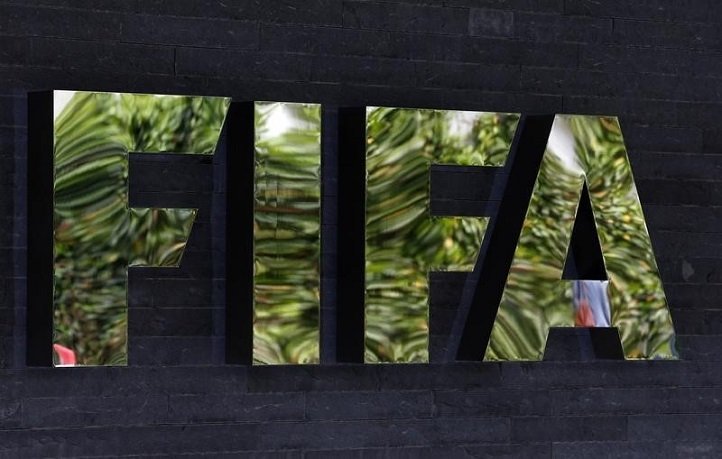 Total prize money for the this Women's World Cup is $15 million, compared to $358 million for the men's tournament in Brazil last year.The FIFA scandal is not distracting the world's best female soccer players, according to Norwegian coach Even Pellerud."You should not underestimate how self-centred coaches and athletes are. They're only paying attention to the next games, the group, the hotel, the food, the good times, the hard work. Blatter is just a headline for us."