Republican Donald Trump has been elected as the 45th President of United States of America after beating Hillary Clinton in a close battle. 
A wealthy real-estate developer and former reality TV host, Trump rode a wave of anger toward Washington insiders to win the White House race against Clinton, the Democratic candidate whose gold-plated establishment resume included stints as a first lady, U.S. senator and secretary of state.
And here are the reactions from top world leaders: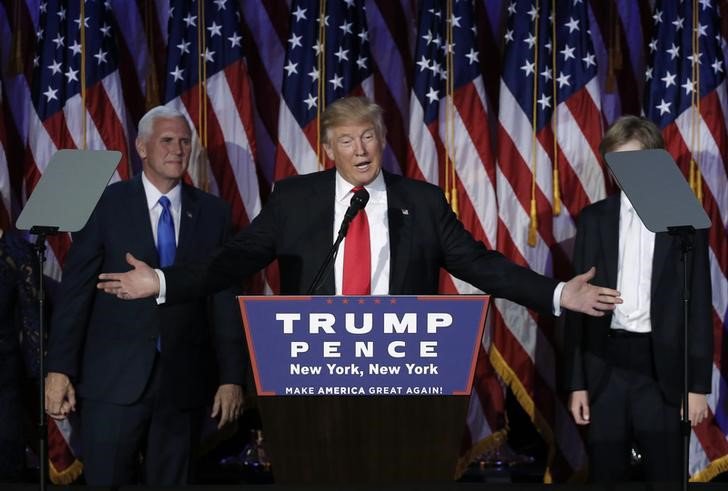 Narendra Modi, Prime Minister of India
Vladmir Putin, Russian President
Russian President Vladimir Putin congratulated Trump on his victory in the US presidential election in a telegram. 
"Putin expressed hope for joint work to restore Russian-American relations from their state of crisis, and also to address pressing international issues and search for effective responses to challenges concerning global security," the Kremlin said in a statement.
China
 "We are also watching and following the election and we will work with new US government to ensure steady and sound development of bilateral relations and benefit people of the two countries", Chinese Foreign Ministry spokesman Lu Kang said.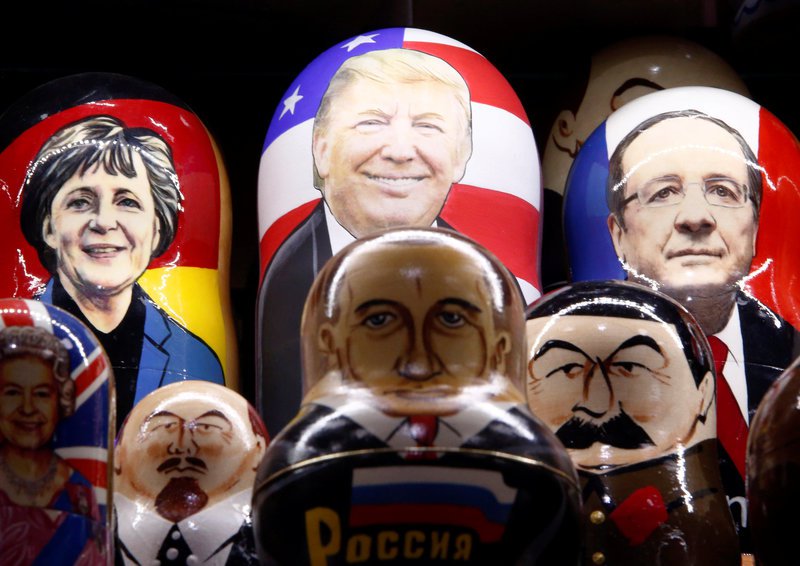 Shinzo Abe, Japanese Prime Minister
"I express my heartfelt congratulations on your election as the next president of the United States. The stability of the Asia-Pacific region, which is the driving force of the global economy, brings peace and prosperity to the United States. Japan and the United States are unshakeable allies connected by common values such as freedom, democracy, basic human rights and rule of law," he said.
Theresa May, British Prime Minister 
"I would like to congratulate Donald Trump on being elected the next president of the United States, following a hard-fought campaign. Britain and the United States would remain strong and close partners on trade, security and defence".
Nigel Farage, leader of the UK Independence Party
Nigel Farage,  who was a figurehead in the campaign to get Britain out of the European Union, congratulated Donald Trump on being elected the next U.S. president on Wednesday.
European Parliament
European Parliament President Martin Schulz said he hoped for a "rational cooperation" with Donald Trump as the next U.S. president after a bitter political campaign.
"It will not be easy because during the election campaign we heard some elements of protectionism, also some worrying words about women, about minorities," said Schulz, a German Social Democrat.
Turkish President Tayyip Erdogan 
Turkish President Tayyip Erdogan said on Wednesday he hoped the US election victory of Donald Trump would lead to positive steps for the Middle East and for basic rights and freedoms in the world.
"I hope that this choice of the American people will lead to beneficial steps being taken for the world concerning basic rights and freedoms, democracy and developments in our region," Erdogan said in a speech in Istanbul.
Sheikh Mohammed, Prime Minister of the United Arab Emirates